January-February 2019 | Volume 15 Number 1
Editor's Note
Time is change …
W
e're getting off on the right foot with Volume 15 Number 1, the first issue of the New Year 2019, and we think you're going to like it. Poetry, Fiction, Commentary, Humor, Reviews, Photography and Art, to name just a few of the topics in features we've been honored to share with you by our many contributors. Our gratitude for their work, and that of the editorial staff who continue to read and select from our many submissions, as well as to independently solicit and procure new work we trust you'll find of interest, if not challenging.
On a personal note, I feel especially fortunate to have been involved directly or peripherally in journalism and publishing since the '70s. Journalism opens both windows and doors to worlds beyond one's expectations, allowing one to meet people, go places, do things and enjoy opportunities available in few other occupations. Ragazine.cc provided avenues to discoveries in contemporary art, music, literature, law, philosophy, politics and more, continually pushing back on "what's acceptable" in a world where more and different human behaviors are finding their ways to the surface, and where their practitioners demand to be seen and heard.
This thought machine we drive is a living thing – like any other publication. As with all living things, it's subject to change. With this in mind, I'm pleased to announce that Greg Stewart will be taking over as Managing Editor of Ragazine.cc. Greg worked with Ragazine as an intern while he was attending The New School for Social Research in New York City, and has extensive experience in social networking and on-line publishing. I'll be working with Greg in transition, while assuming the task of executive editor. We have a number of goals to reach in 2019, not the least of which is to see an increase in sponsorships, but also to improve on or establish the structural elements that will provide a strong foundation for future growth.
Please let us know your thoughts on what we're doing — or what we're not — that will make a positive difference in your life, and the lives of others.
Thanks for reading, and for spreading the word.
Mike Foldes
Founder/Executive Editor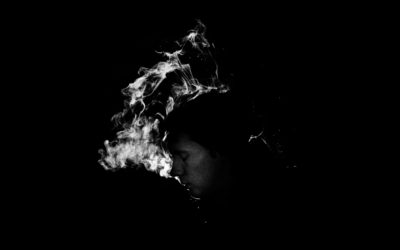 Lucy pulled her arms down his thighs until her hands reached his knees and pushed herself to her feet. Picking up her bag, she walked into the bathroom, closing the door behind her. She didn't worry about Jonnie stealing anything—he was a nice guy, better than most—but she went nowhere without the bag. She pulled out her needle and spoon, panicked until she found the smack. Sitting on the edge of the old cast-iron tub, she cooked and shot. She let herself lean on the drug; no more panic, no more craving. Lucy didn't get high—she got normal. As normal as she could…
read more