March-April 2019 | Volume 15 Number 2
Editor's Note
Lately…
Going on midnight (March 2) and I've been at this desk since around 8 this morning getting stories edited on this side of the moon while photo editor and art director Chuck Haupt went at it from the other. It's been a rather nightmarish few weeks gathering material, sorting through emails in the hope we don't overlook anyone's contribution, and dealing with domain and platform providers after automatic updates screwed up numerous pages and posts…. if you see something that looks like we never looked at it after laying it on the page, that's why, and we just haven't had time to get around to fixing everything while the new stuff was piling up around us.
Thus, we beg your pardon, and request that with a bit of forgiveness you dive into the latest offerings without delay… reviews, fiction, poetry, art, political commentary, and more, a fine mix of established and emerging talent (whose work belies their more recent introduction to the creative life).
I'd go on with this but you know the rest will be more of the same this time around… Tired is as tired does, and we don't want that where there's no redress…
On to more important matters: it will be worth your while to read Henry Giroux's article laying out the threat to education in the Trump era… the manifestation of capitalism in one of its worst forms — preconditioning a generation to accept the fact they are being trained to become cogs in a system that regards them as just that — part of the machine, without intent to pursue the natural hopes and dreams that derive from critical thinking and creative living.  To that other end, you won't have to look far to find poetry, fiction, creative nonfiction, music, photography and art to stimulate your senses.
And if that's not enough, Fabia Wong details the yellow vest movement in France that's somewhat representative of the reactionary behavior of so many splinter groups throughout the world today. Check out the many fine poets in this issue, as well as the art and photography we think will feed your eyes, hearts and minds with what's possible.
I trust you'll like much of what you find in this March-April issue, and please, feel free to share.
Thanks for reading, and for spreading the word.
Mike Foldes
Founder/Executive Editor
* "Mr. Gorbachev, tear down this wall!" — Ronald Reagan, Berlin, 1987
And don't forget to check out https://www.old.ragazine.cc for Ragazine "archives" — "back to the future" — 
and our FREE Daily Arts News Feed. Sign up any time: paper.li/ragazinecc/1421289908#/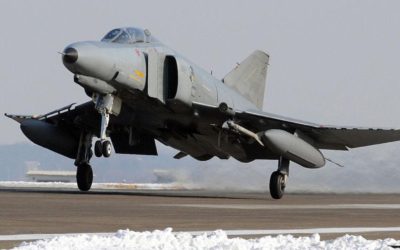 President Kennedy was coming to Bogue Field? Standing with the other lower level NCOs on our half-hour trip to Bogue, one hand on a metal pole screwed fast to ceiling and deck, I swayed with the bouncy rhythm of our cattle car and tried to maintain my balance. The North Carolina countryside zoomed past outside like a movie on fast forward, and the open windows and doors sucked hot air inside. The roar in my ears…
read more