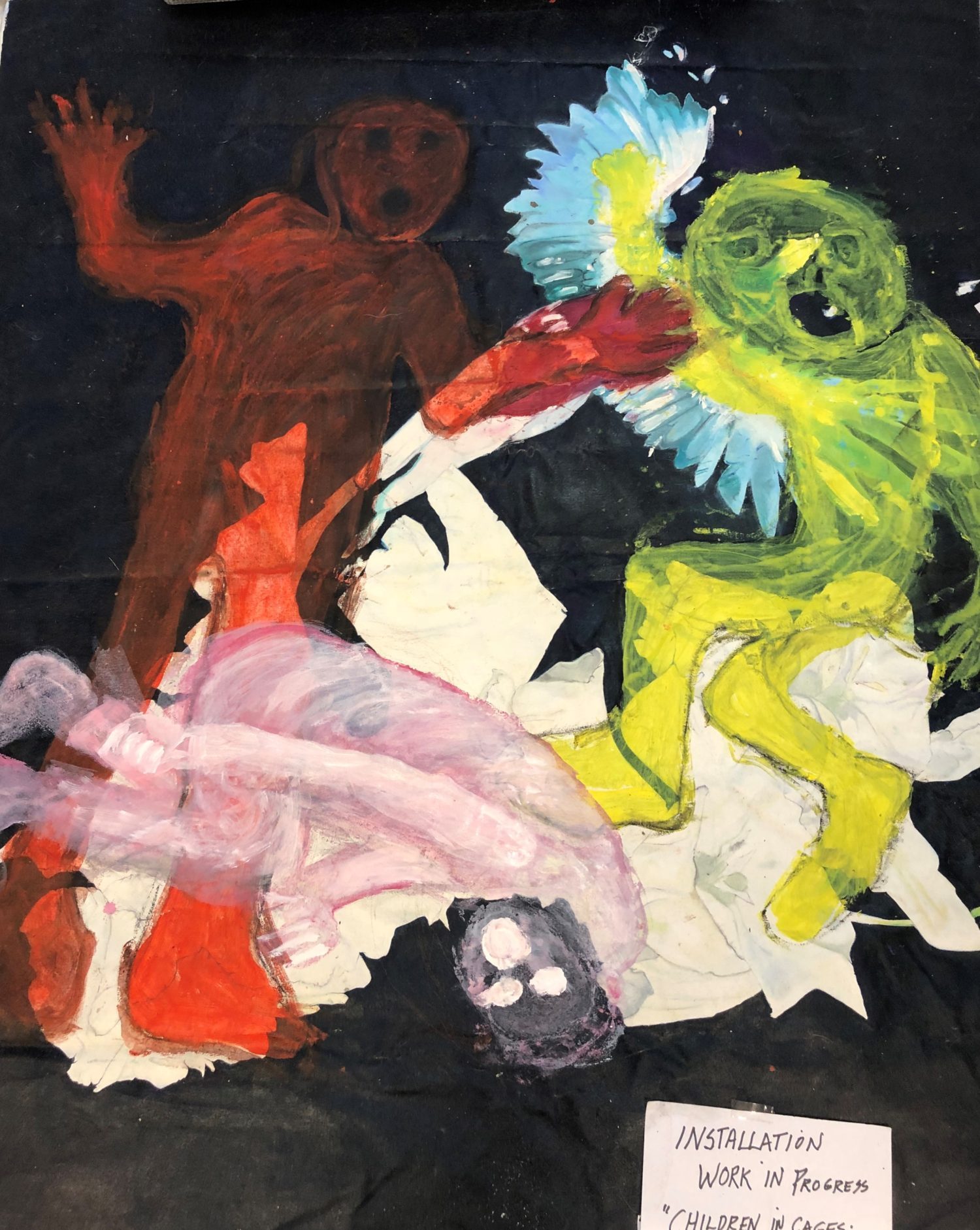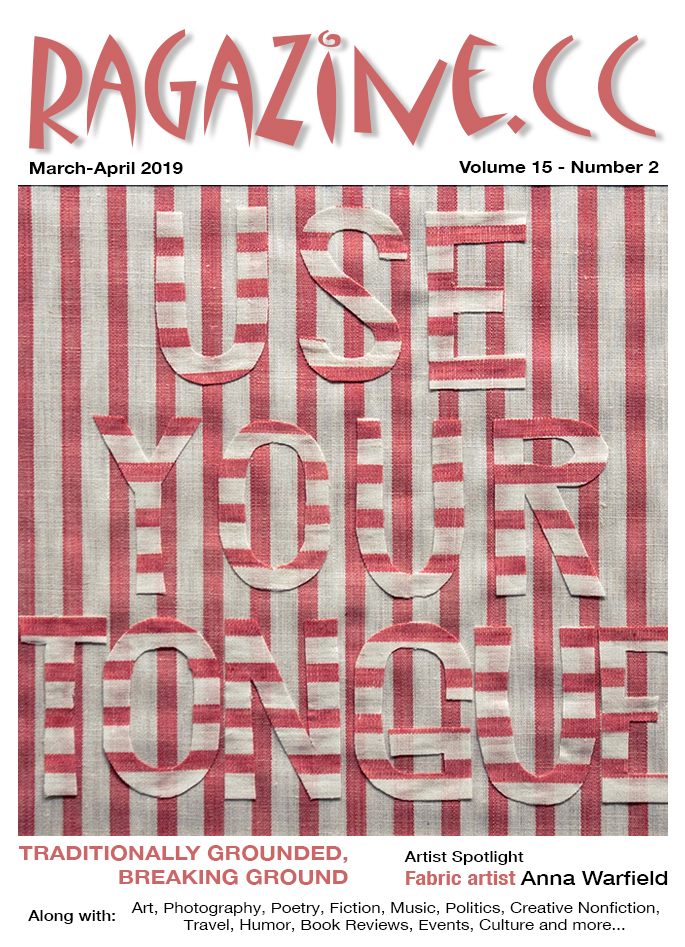 Editor's Note
Writing an editorial is always a challenge. Whether to get heavy with a message to make one think, or to think that whatever one has to say will have little do with what another person wants or needs to hear — and simply lay things out as they are… With that in mind, I'm going to lay things out as they are in this issue of Ragazine.
Artist Jacqui Taylor Basker explains the motivation for her installation "Children in Cages," a work in progress designed to express the feelings of children separated from families by Immigration and Customs Enforcement agents, some with little hope of ever being reunited. As a victim of such separation herself, Jacqui's article provides yet another reason to reassess and resist as inhumane a policy as this in a nation that prides itself, in the words of Emma Lazarus, thus:
 "Give me your tired, your poor,
Your huddled masses yearning to breathe free,
The wretched refuse of your teeming shore.
Send these, the homeless, tempest-tost to me,
I lift my lamp beside the golden door!"
For those fortunate enough to be over the Trump hump at the border, we've got tax tips for artists (useful information for anyone who's self-employed) by Barbara Rosenthal. While it's past the filing date for 2019, this article can help you prepare for 2020 and beyond. A look back at the recently revealed Pulitzer nod given Thomas Merton; songs with the theme of "Nora," selected by music editor Fred Roberts; commentary about The Guardian's short film fest presented in France that explore various facets of Britain's exit from the European Union; and, as always, much more.
We hope you'll explore these offerings, as well as others that can be accessed by clicking on the category headings/drop-down menus at the top of our landing page.
An update on our status: Ragazine.cc is published by The Ragazine Group, Inc., a 501(c)(3) nonprofit corporation established earlier this year (2019). We are reader supported and donations to Ragazine may be tax-deductible. In addition to the zine, which is free, we offer a free daily arts news feed , and a free Calendar of Events where you can list your upcoming exhibitions, concerts, readings, etc., at no charge.
Our readership is global, as is our contributor base and worldview. Feel free to let us know how we're doing with a note to . Many thanks to you, our readers, and to all of the editors, columnists, contributors and donors who make publishing Ragazine both worthwhile and possible… As always, thanks for reading!
Mike Foldes
Founder/Executive Editor
Don't forget to check out https://www.old.ragazine.cc for Ragazine archives — back to the future.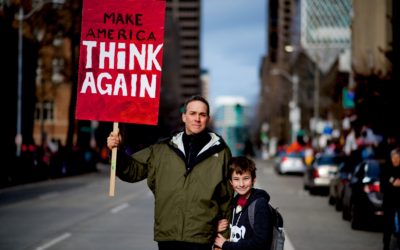 onald Trump's ascendancy in American politics has made visible a plague of deep seated civic illiteracy, a corrupt political system, and a contempt for reason that has been decades in the making. It also points to the withering of civic attachments, the undoing of civic culture, the decline of public life, and the erosion of any sense of…
read more