Body Buried
Body burned into a wooden box
Or maybe gently paced into a casket;
Dug just a bit too high underground.
Dressed in a last pair of clothes;
Hands to chest –
A lonely name ground into pink marbled stone;
Settled under the next available lot –
The leaves from the fall do not weep,
The flowers above do not wither;
Traffic does not pause
Earth does not stop rotating;
The world does not change.
My name and presence –
Memories of my time,
Eventually will lose its flavors –
New on-comers and faces,
To replace my aura instead;
With only a picture frame in my remembrance –
Maybe even a rare visit,
To spare their company,
As I settle here, body decomposed.
Because after all,
Thunders will still roar
And lightning will still strike –
Trees will rip open, and tumble below;
Roots spread only to be made anew –
And just as so, my life will be just as that tree,
Old, dissolved, and eventually replaced –
And yet maybe renewed,
Into something greater
Than a simple decomposing name.
---
About the poet: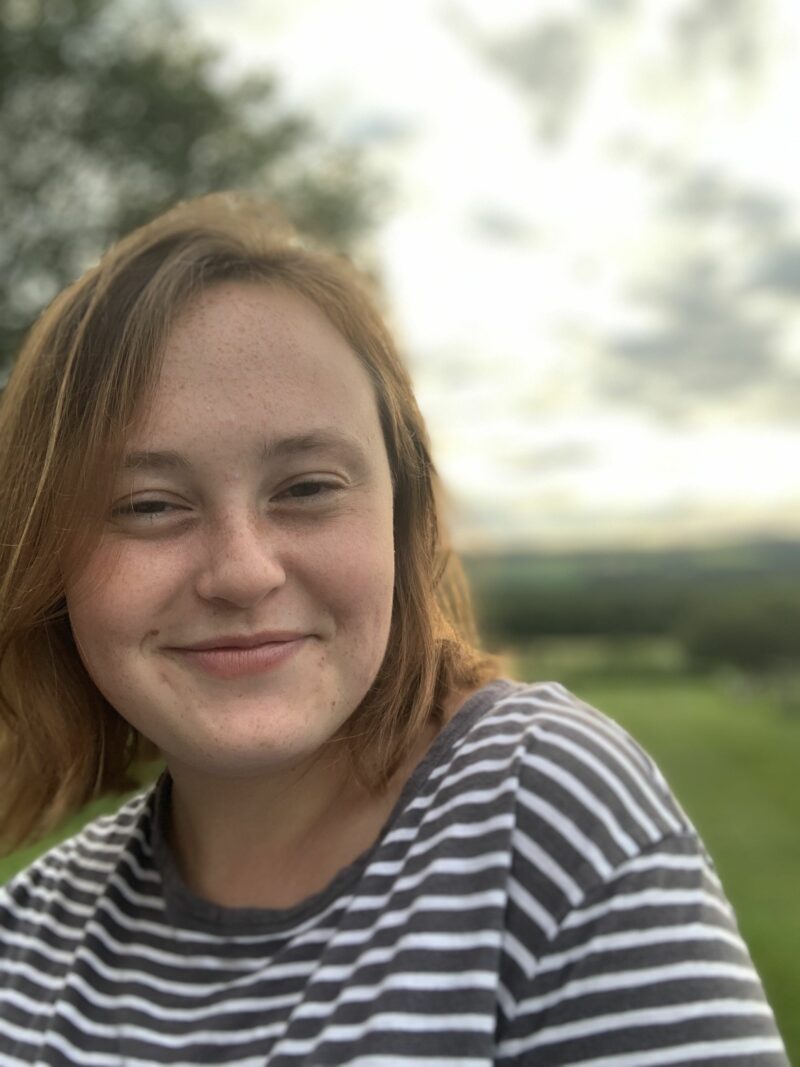 Keery Hastings is pursuing a Bachelor of Science degree in Child and Family Studies at SUNY Oneonta. She is working on becoming a therapist for children who have experienced trauma. She has made the dean's list twice in a row – in the Fall 2018 and Spring 2019 academic semesters. In her free time, she enjoys writing, drawing, and crocheting.