Lotta filming for her video, Kekta.
---
***
Lotta Lemetti:
In Search of Polycultural Identity
Known as a versatile and prolific photographer highly skilled in both digital and analog, Lotta Lemetti has sustained and contributed significantly to the field for years. She obtained her undergraduate degree in photography from the New York Film Academy, and was one of only three Finnish undergraduate Fulbright Scholars in 2015, and the only one in the arts. Her work has been exhibited in shows around the world and she won the title of Latitude Life APS Photographer of the year in 2018, with her photography series Kekta, beating hundreds of submissions from every corner of the world. As she is sought after for her expertise, Lemetti has collaborated with many artists including 2018 International Chromatic Photographer of the Year Amanda Rowan, Photographer/Visual Artist Naomi White, winner of Photo District News' Objects of Desire award, and Photographer Leila Fakouri, a prolific commercial photographer whose clients include Adidas, Boy Smells, Chanel, Citizens of Humanity, Fashion Brand Company, Fruit of the Loom, Gap, and G-Star to mention few. Lemetti's work has appeared in FAYN, U+I Magazine, NewBeauty Magazine, PhotoVogue, FLOAT Magazine and IRK Magazine.
Here, Lemetti explains the stories and thought processes behind her award winning series Kekta. 
The main inspiration for the series derived from a feeling of a confused identity. I come from Finland, but I haven't lived in Finland for many years. I'm not fully there anymore, nor am I here completely. So what is it that I am then? I could see acculturation among other bigger immigrant communities around the world, there are many Chinatowns and Little Italy's and so on, but I couldn't see anything about Finnish culture being mixed with another. Even I couldn't word it, so I decided to visualize it through my project and by doing so validate my feelings.
Today, we live in a global age, which means that we must reconsider the old ways of thinking about national identity. People are no longer bound by the geographical borders of countries and only a few places on earth can be said to remain monocultural. Bigger metropolis cities are starting to resemble a 'human mosaic' in which we are moving from multiculturalism, which emphasises the coexistence of different individual cultures to polyculturalism, which indicates the integratedness of the cultures. 
Kekta is an exploration of cultural blending and national identity. These photographs originate from my own experience of living between two cultures. I created scenes that are inspired by the immemorial beliefs of unity between humans and nature, and cultural traditions that have been passed on for generations in the form of oral folk tales about Finnish mythology. The stories come from the Finnish national epic Kalevala, which is a book of poems collected around different regions of Finland and then stitched together into one cohesive story. The book covers a story of a nation from the creation of the world to everyday life and epic adventures, up until the birth of the New King.Which is speculated to be an allegory for the Christ, as these poems are from the time period when the crusades landed in Finland. 
I took these individual stories and photographed them in a variety of American landscapes, with people from different ethnic backgrounds, creating a new narrative of polycultural identity. My striving questions was, what does it look like when Finnish and American heritage come together. The name Kekta is a word that means two in the original Finnish language. I chose this word because for me it represents the compound of familiar and foreign. A heritage that is there, but has transformed through time into something new.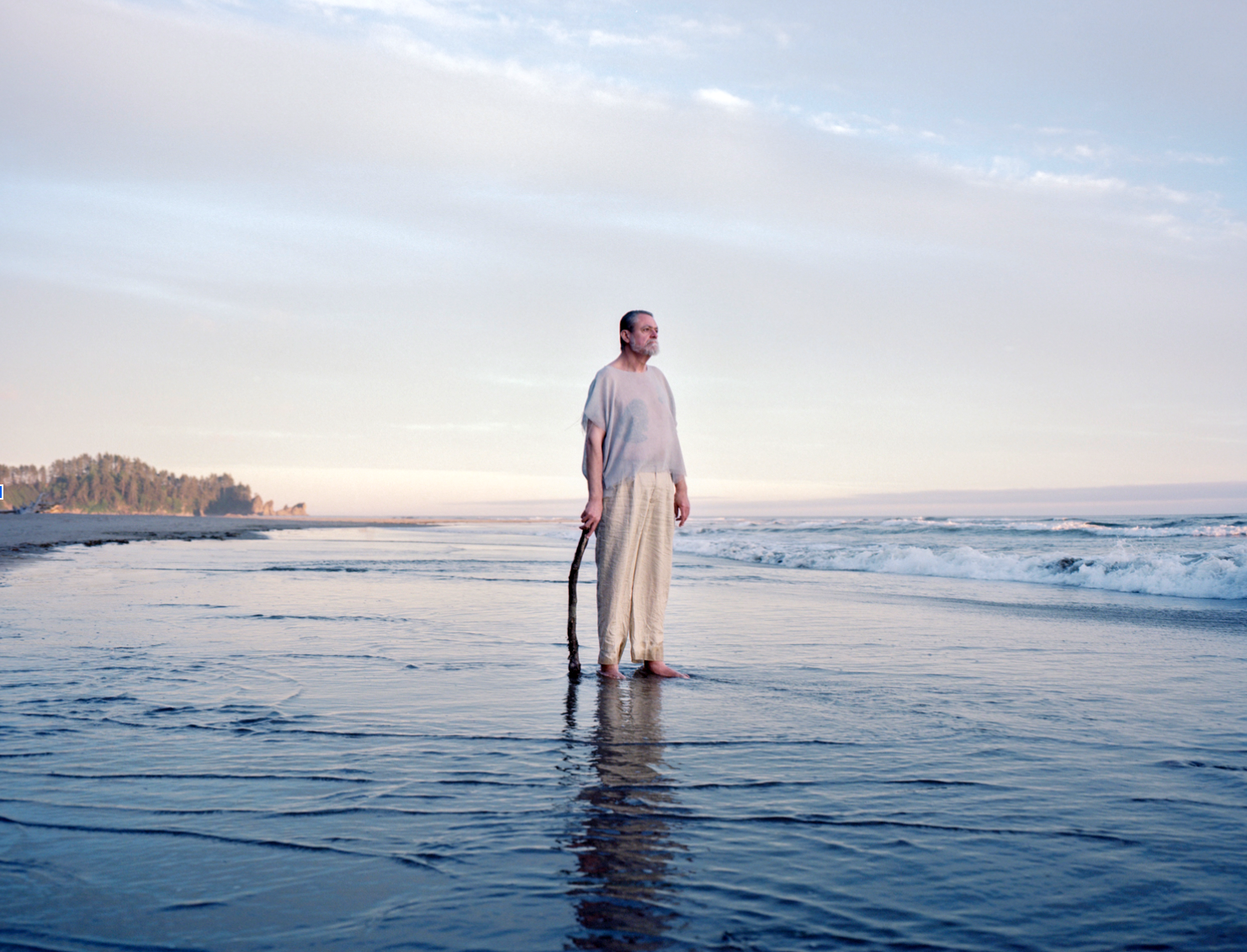 Before There Was
I titled this image Before There Was. In it I have pictured the main character of Kalevala, Väinämöinen, who is a wise man and a poet who can sing the nature into doing magic. He is the first human to vacate earth, as he was born from mother nature. At the time there is only the ocean and the sky and a bare island where he lands and starts singing for the trees to grow.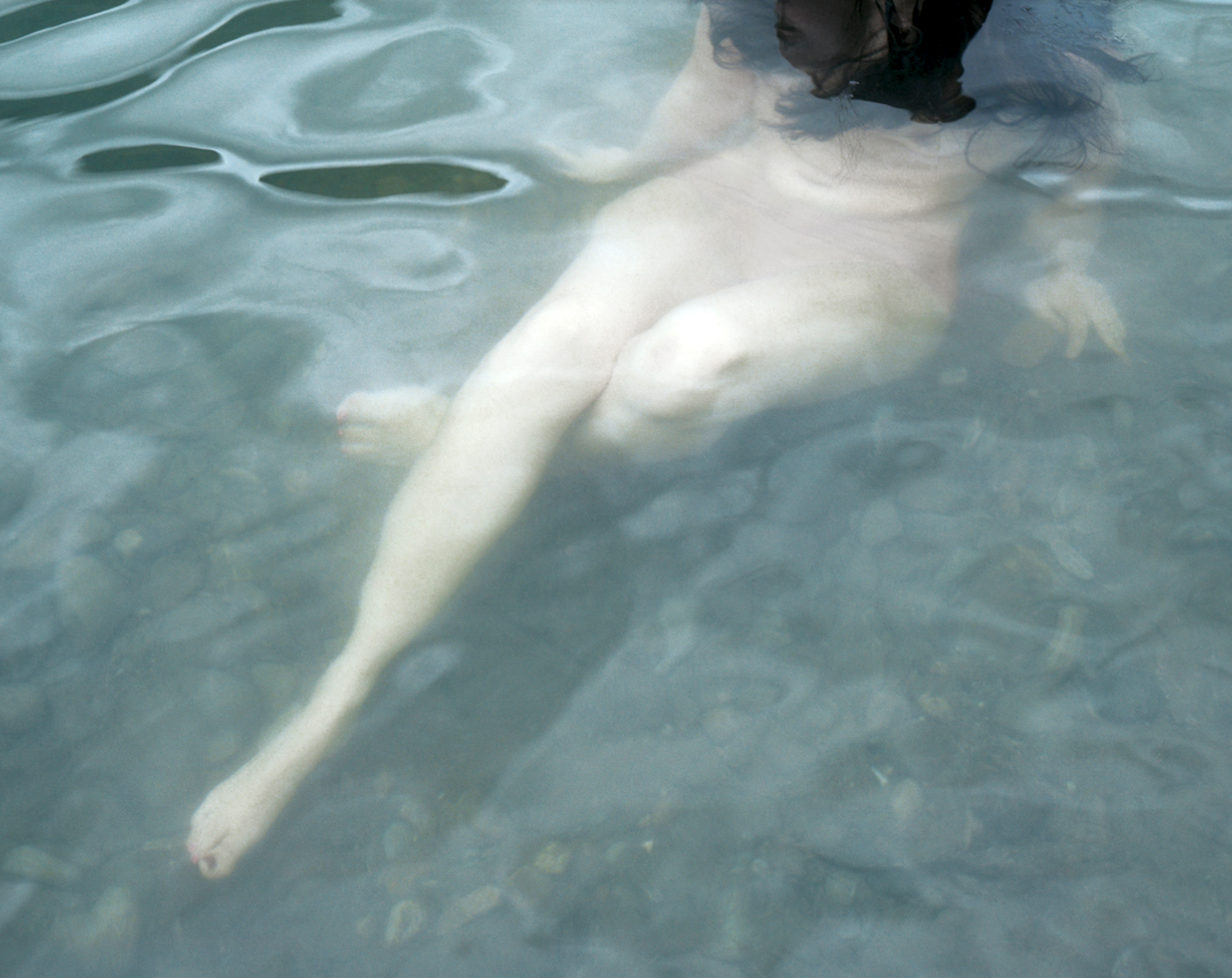 Beyond
This image I titled Beyond and it comes from the tragic story of Aino, a young maiden who drowned herself into a lake. Aino was promised to an old wise man as a wife by her family, but she refused. The man was very well off and respected, so the family decided to force the marriage despite Aino's refusal. She at that point didn't see any other way out than ending her days by drowning. So now she lives her life underwater as beautiful mermaid.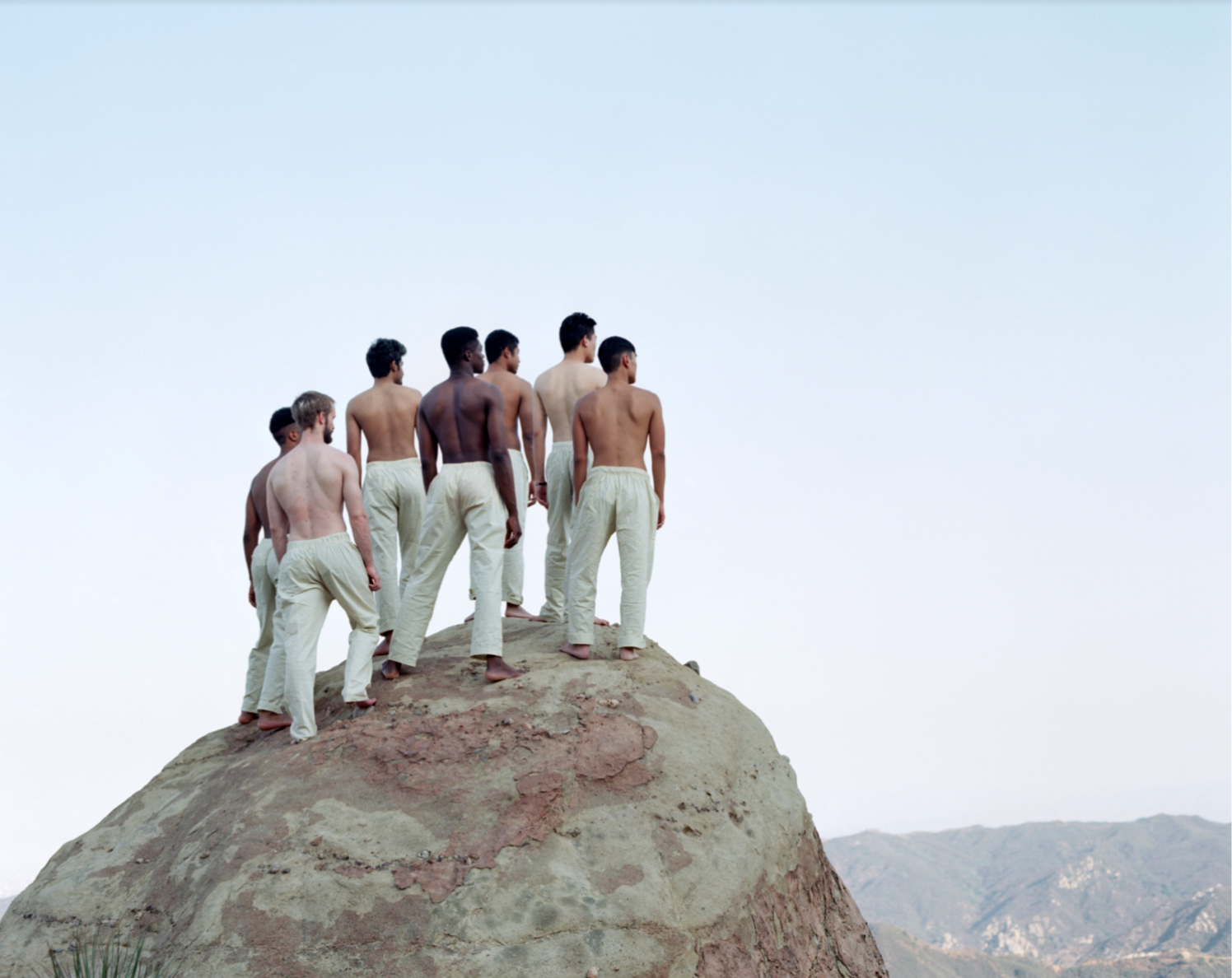 Seven Brothers
Here I have depicted the story of Seven Brothers, a separate story from Kalevala, but another celebrated Finnish cultural classic. In the story there are seven brothers who live and work together and get into all kinds of trouble. In this specific picture they have antagonized a group of bulls and so fleed onto a big boulder where they are now trapped. 
In this image in particular I enjoy the fact that it looks so different from the imagery I grew up with. All the brothers in my childhood were fair skinned blond haired and muscular. It's a globalized version of the story in my version.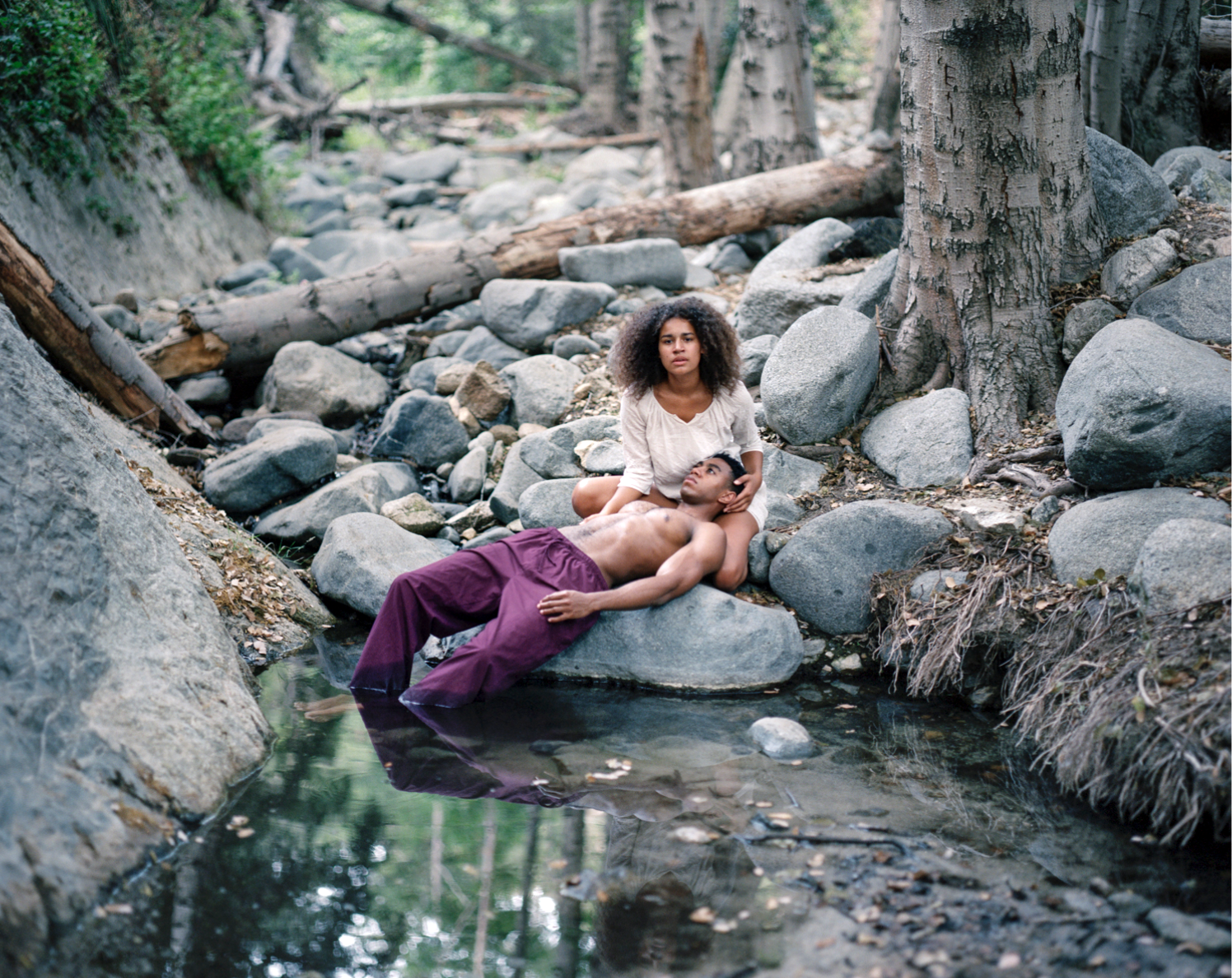 Death River
This image titled Death River depicts a story of Lemminkäinen and his mother. While hunting for the Swan of Death as a task given to him by the Master of the North, Lemminkäinen is shot by the The Shepherd of the North who is annoyed by his bad behavior and disrespect, and falls into the river of death. As he lies dead in the river, his mother at home notices blood flowing from Lemminkäinen's hairbrush. She hurries to the river for his rescue and with a rake she collects the pieces of Lemminkäinen scattered in the river and pieces him back together with an ointment brought to her by a bee.
Another part of my project is a video in which the Americans recite lines from Kalevala that correspond to the story they are depicting. Here I was mainly interested in the action of reading a poem in a foreign language and the blending that happens between the two languages. For me as an artist the space where two separate entities mold into one and doing so create something that didn't exist before or couldn't exist without each other is very interesting. 
---
Kekta Video
---
The project can be viewed at: 
http://www.lottalemetti.com/kekta