Category: Then and Now / Steve Poleskie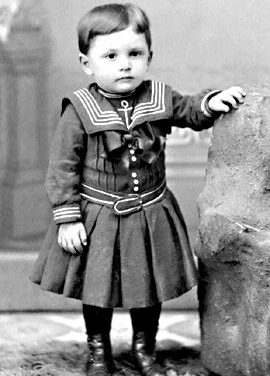 Me, Mom, and Meritocracy Stephen Poleskie Columnist There has been a lot of coverage in the...
Read More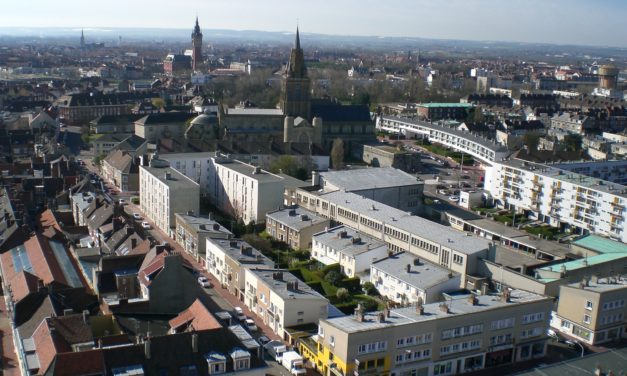 Calais View Lighthouse Church Belfry Eating Peas in Calais by Stephen...
Read More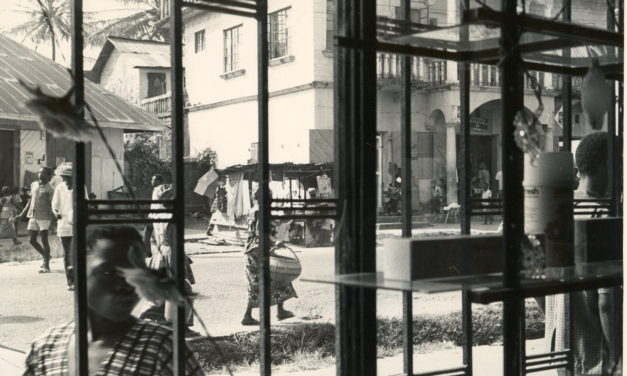 The word "boy" stings. I realize he has purposely chosen the word to convey the feeling of how it must have sounded to generations of black men. "Look, I'm sorry. I didn't mean anything, really. I was visiting a friend in the Peace Corps and now I'm going home."  I have said the wrong thing again. After two weeks in the country I am aware that most people here are not too fond of Peace Corps Volunteers. Most Sierra Leonese think of them as American spies.
Read More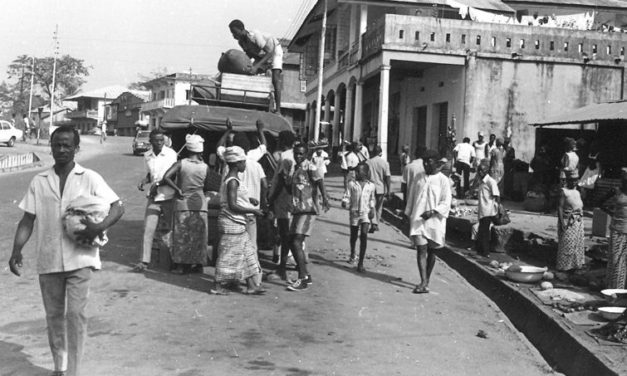 Lorry passengers unloading in downtown Bo, Sierra Leone, Stephen Poleskie photo, 1973 ...
Read More
Leaving Moscow? By Stephen Poleskie  Contributing Columnist "Just fill out this form and you can go. . . ." Jenya said, sliding a paper in front of me. "But it's in Russian, I can't read Russia," I...
Read More
I took the drawing off the wall and laid it on the floor. I could stand there looking down at the huge work and get an idea of what I wanted to do, but had to bend over and get on my knees to draw on it or paste the collage pieces onto the surface. I tried this for a time, until my back began to hurt. I had cracked my spine in a motorcycle racing accident many years ago and it still bothered me. It's hard to be creative when one is in pain. I stopped work on the collage and considered abandoning the project. Then I got an idea—the conference room upstairs.
Read More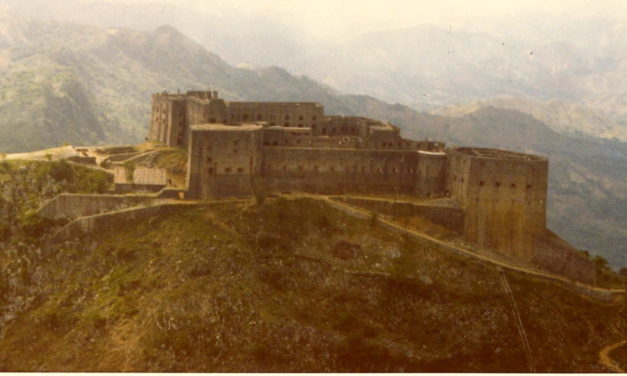 Citadelle Laferriere, built between 1805 and 1820 to protect Haiti from invasion. Photo by Stephen...
Read More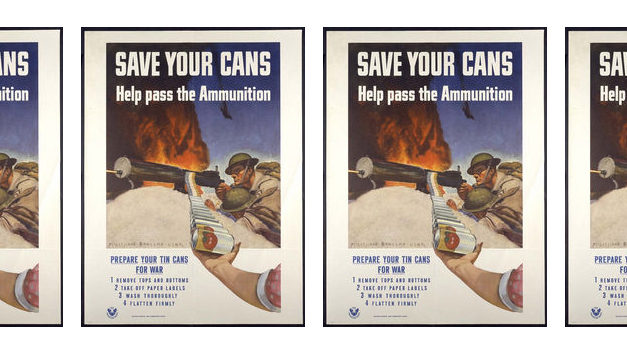 I don't suppose that I am the only person who goes to sleep at night wondering if they will wake up to find the world at war. Or perhaps the war will have started by the time you read this article. I will not comment on the quality of the world leaders leading the world during these times…
Read More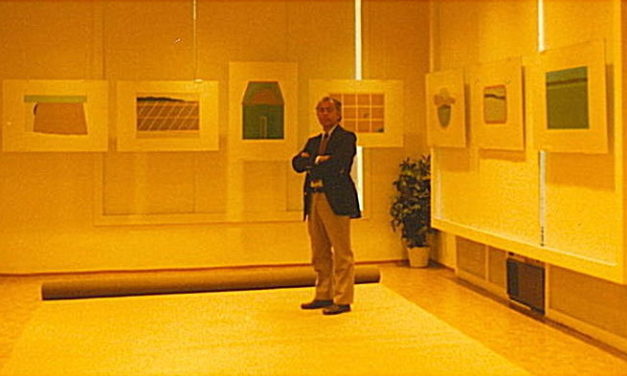 Jeanne Mackin photo Steve Poleskie and his screen prints at the American Center in Belgrade, June...
Read More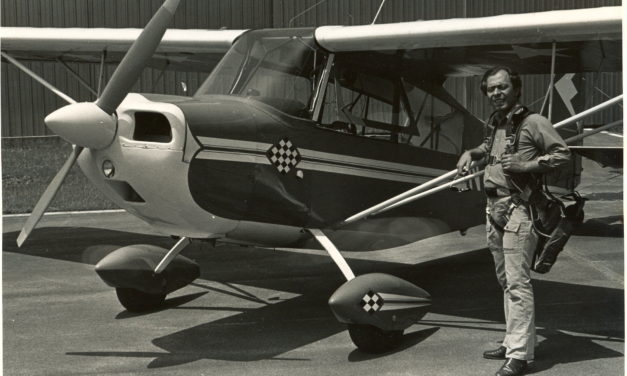 When I mentioned that I was writing an article about teaching myself to fly, my friend asked: "Who do you think you are, Leonardo da Vinci?" So I know a clever person, who must have read Leonardo's notebooks. In case you haven't read these texts, when he wasn't working on paintings, murals, or designing war machines, Leonard often made drawings for devices to get himself into the sky.
Read More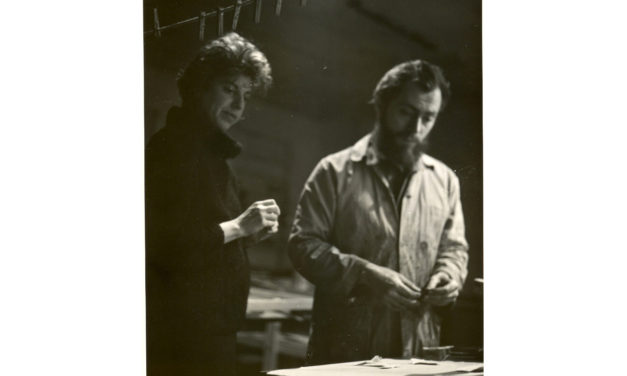 Such was the technology of the 1960s, perhaps carried over from the 1860s when the structure was first built. It wasn't all that bad though. The building, 76 Jefferson, became so popular as a residence for artists that in 1972 the Museum of Modern Art mounted a show of all the people of note that had had studios there. I was included as well as many of the screen prints we had created and the Paris Review poster series which we also printed.
Read More

Recent Comments
Archive
History…
The name Ragazine was coined in the mid-'70s in Columbus, Ohio, as the title of an alternative newspaper/magazine put together by a group of friends. It was revived in 2004 as ragazine.cc, the on-line magazine of arts, information and entertainment, a collaboration of artists, writers, poets, photographers, travelers and interested others. And that's what it still is.