Me, Mom, and Meritocracy
Stephen Poleskie
Columnist
There has been a lot of coverage in the media recently about parents who will do anything it takes, legal or not, to get their child into a top ranked school. I must confess that many years ago my mother used her influence to get me into a school. No, it was not a top ranked college. Back then I lived at home, and commuted to Wilkes College, now it calls itself a university, to which just about anybody could get accepted. My mother used her influence; no money was involved, to get me into first grade at the local grammar school. And why did she have to do that? Let me tell you the story.
Until I was three years old, my mother dressed me like the daughter she always wanted: long hair in curls, and white outfits with short pants, embroidered collars, and knee socks. But then, when my sister was born, and shortly after this event my father was called up for military service, I became my mother's "little man," wearing tiny versions of grown men's suits that mother made for me, and enormous, striped neckties that belonged to my not at home father.
When it came time to enroll in first grade I went off to school by myself. Mother had to stay at home with my baby sister. As there were no school buses in our small town, I waited on the corner until a group of students passed by and followed them the mile or so to the school. I tagged along, carrying my lunch in a brown paper bag, lagging slightly behind the group as they seemed unwilling to let me join in with them. I had spent most of my first five years in our small, second floor apartment drawing and playing by myself, rarely going outside. The days of my youth had not been filled with friendships.
At the school, waiting anxiously in line to register, I noticed that I was the only child there without a parent; some were even accompanied by both of their parents. When my turn came I stepped up and presented my documents to the lady seated at a large desk. I remember the woman looking down at my papers, frowning, and shaking her head.
"You are only five years old, that's too young," she announced. "You can't start first grade until you're six."
Now I was confused—I had not expected to be challenged. I had begged my mother to send me to school a year early, and she had consented. "Yes Ma'am, I know I am only five now, but I will be six before the school year is over," I said, preparing my young self for the possibility of rejection. Pleading my case, I went on, "and I can already read and write, my mother taught me, and I really want to go to school so I can learn a lot of new things."
"But you won't be six until June third, and school ends on June ninth, you have got to be six for at least half of the school year. Are you sure you're supposed to be here? Where is your mother?" The woman behind the desk looked stern and intimidating. Even seated she was almost twice as tall as I was standing.
"She's at home with my baby sister and can't come. . . ."
"Then why didn't you bring your father?"
"He can't come either because . . . because. . . ."
I was positive that if I told them my father was away in the army serving his country in the war they would let me in school, but my timid attempt to address this woman, who so towered over me, had caused my lips to quickly succumb to confusion. As a consequence, I was sent home from grammar school on my very first day.
Once outside of the massive building I began to cry. Too embarrassed to go home and tell my mother what had happened, I decided to go to my grandmother's house, which was nearby, and spend the rest of the day with her.
I did not reveal to my granny that I had gone to school and been put out, but said mother had made me a lunch and sent me over to visit, which she often did. My grandmother lived alone. A coal mine explosion had taken her husband from her six years ago; my grandfather, who had immigrated to America from Poland after the First World War    
We passed most of the day talking and playing checkers in the shade of my grandmother's grape arbor. Although it was already fall the vines still bore fruit. The purple clusters hung down with a sweet ripeness, attracting the busyness of bees that swarmed in the warm September sun. Unable to concentrate on the game, I retreated into my thoughts. I was happy here. Why had I wanted so badly to start school early? I already knew how to read and write, why did I want to go to school at all?
When I saw groups of children coming down the hill I knew school was over. I said goodbye to my grandmother and headed home.
"So how was your first day at school my little man?" my mother asked, kissing me on the forehead as soon as I came in the door. "Didn't they give you any books?" she asked noticing my empty hands.
"No."
"Did you meet any new friends?"
"No."
"Did you like school?"
"No. It was boring," I replied. "I already know all I have to know . . . I don't think I want to go back again tomorrow . . . or ever."
After that brief display of lies and bravado, I broke down and cried, revealing to my mother all that had happened. How the lady at the desk had told me that I was too young to start school, and that I should first go to kindergarten. And how they thought I wasn't supposed to be there because I didn't have a mother or father with me, and all the other children had someone. And how I wished my father wasn't away in the army.
My mother cried because I was crying. She told me that I couldn't go to kindergarten because this cost money, which we did not have, but she would go back with me tomorrow to the public school, which was free, and try to get me in.
The next day, standing in front of the principal's desk, with the baby she had carried the mile up the hill in her arms, my mother begged to have her son enrolled even though he was too young. The principal, a large and kindly man, was impressed that I could already read and write. My mother had also brought some of my drawings to show, which the principal admitted were very accomplished. After a short discussion with the first grade teacher, I was allowed to join the class. I felt like a little bird that had fallen from its nest, and been picked up and put in a seat in school.
Her mission accomplished, my mother walked back down the hill carrying my baby sister, proud and happy for her son. But the damage already had been done. All through the boredom of that first year, which I spent mostly relearning things that I already knew, I would be taunted by my classmates as the little boy who had been sent home on his very first day at school.
---
About the author: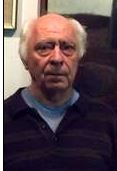 Stephen Poleskie is an artist and a writer. His artworks are in the collections of numerous museums, including the MoMA, and the Metropolitan Museum, in New York.  His writing, fiction, and art criticism has appeared in journals in Australia, Czech Republic, Germany, India, Italy, Mexico, the UK, and the USA, and in four anthologies, including The Book of Love, (W.W. Norton) and been twice nominated for a Pushcart Prize.  He has published seven books of fiction and taught at a number of schools, including: The School of Visual Arts, NYC, the University of California, Berkeley, and Cornell University. Poleskie lives in Ithaca, NY, with his wife the novelist Jeanne Mackin. website: www.StephenPoleskie.com.