---
***
Love of Acting Takes Center Stage
Binghamton community theater perseveres
by Chris Kocher
Contributing Writer
The scene: August 1993. A final dress rehearsal for Tennessee Williams' "The Night of the Iguana," the first-ever KNOW Theatre production.
The 80-seat performance space behind the organ pipes at Centenary United Methodist Church (now Landmark Church) in Binghamton, New York, proved barely big enough for the vast canvas of the play, but somehow the eight actors in the cast begged, borrowed and got creative in order to build a serviceable set on the 15-by-20-foot stage.
While building it, Tim Gleason and co-star Larry Guidici talked about how two of their family members — Gleason's brother, Guidici's mother — had died without ever seeing them perform onstage.
Gleason liked to think those who passed on were still there with them: "Well, they can come to all the shows now."
Later that evening, the actors sat in a circle and excitedly discussed their preparations for opening night. The feeling that they were embarking on a bold new adventure together was palpable.
Then, seemingly out of nowhere, a single white feather floated down from the rafters and landed amid the gathering. Gleason and Guidici looked at each other, stunned, and told the others about their earlier conversation.
"When Larry designed our next poster, the feather was part of the logo, and it's been with us ever since," Gleason says. "We're being watched by those who have gone before us."
Twenty-six years, dozens of productions and a half-dozen performance venues later, KNOW Theatre and its actors have persevered. Since 2006, the theater has had a permanent home on Carroll Street in Binghamton, with Gleason serving as artistic director. He takes pride in choosing edgier plays that challenge audiences to think and maybe even to grow a bit after the final lines have been spoken.
Uncaging 'Iguana'
That guiding idea started right from the beginning. The spark for "The Night of the Iguana" came from Gleason, a self-confessed class clown during his Catholic school upbringing. An engineer by trade, he first did impressions and standup comedy onstage in his native Scranton, Pa. — often getting paid in "libations." He discovered acting later in life through courses at Broome Community College, starring in BCC productions for a few years and reading all the plays he could get his hands on. He felt himself drawn to the Williams classic.
"I had the brilliant idea that I should be Shannon, the lead character, because I was a hard-drinkin', ex-religious, woman-chasin' kind of a guy myself!" he recalls with a laugh. "I wanted to get it out of my system."
Gleason tried to talk BCC professor Angelo Zuccolo into doing "Iguana" at the college, but Zuccolo thought it too complicated and not a good fit for the school. However, he did encourage Gleason to mount his own production, so he recruited fellow students to the cause and decided to direct the play himself — his first time ever at the helm. Another BCC acting teacher and mentor, Shirley Cothran, served as co-director.
Those first eight actors fostered a sense of camaraderie as they applied their minds to any problems that came up.
"We didn't all know each other — it wasn't like a whole bunch of friends who got together — so it was getting to know people, too," says actress Denise Smith. "But everybody had the same sense that this was the beginning of something we wanted to last, so everybody worked really hard and really well together."
"The Night of the Iguana" ended its run in the black and all were generally pleased — but in hindsight, Gleason is amused at some of the choices they made.
"We had moments each night, but we never had a whole thing. I remember doing a couple of things that felt really good. I remember being in a scene with someone else and thinking, 'Wow, they're on fire!'" he says.
"As I got smarter, I realized how dumb what we had done was! I've had many a séance with Mr. Williams asking for forgiveness."
Another 15 years would pass before KNOW tackled another Williams classic, "The Glass Menagerie," and it since has staged "Vieux Carré" (twice) as well as a night of his one-act plays.
A winding path
Once "Iguana" finished, the question was: What next? Gleason had "exorcised some demons" with the play, but others encouraged a follow-up. So that November, KNOW Theatre presented three one-act comedies at Centenary: "Pushcart Peddlers" and "The Tiger" by Murray Schisgal, and "The Actor's Nightmare" by Christopher Durang.
Afterward, the company found itself displaced from the church and returned to BCC for a few productions. It wasn't the first time KNOW would need to find a new home — and other difficulties popped up as well.
"For the first eight years, we had a running joke whenever we started a show: Who's not gonna be able to finish it?" says Marshall Frey, another of the founding KNOW actors.
"Because of outside jobs or getting sick or suddenly someone getting transferred and they have to move out of town, people would have to drop out for one reason or another. But we would reach out to someone else and say, 'Hey, can you jump in here for us?' There was never a problem."
(The "original eight" also included Diane Fletcher, Ken Hatlee, Lori Irion and Susan Thomas.)
From 1994 to 1996, Gleason moved downstate to pursue his acting dreams in New York City — and KNOW Theatre went dormant.
"The company waved me off at the pier, saying, 'Oh yeah, we got this — don't you worry about it. We'll be doing stuff like crazy!' They didn't do anything the whole time I was gone," he says, laughing.
While in the Big Apple and surrounding cities, Gleason learned more about how to direct plays and to carry the weight of a production as an actor. Ultimately, he returned to Binghamton, teaching acting to children at the Jewish Community Center but also reviving KNOW.
Mounted in three weeks, "Come Back, Little Sheba" by William Inge was staged at 99 Court St. in Binghamton. At that time, the space — now Loft @ 99 Bar and Restaurant — hosted Alcoholics Anonymous meetings. That seemed appropriate because one of the play's characters struggles to maintain his sobriety.
The 20-foot-wide stage was split into a kitchen and a living room set, and since there was no seating, the cast every day in the three-week run needed to go to nearby Alcohol Crisis Center, get the chairs, set them up, perform the play, tear the chairs down and return them.
Forced to move again, the KNOW troupe then went to the basement of St. Mary of the Assumption Church, further down Court Street, and opened there — appropriately enough — with the Catholic comedy "Mass Appeal" by Bill C. Davis.
A variety of vestments and props were borrowed from the church's storage room, and a clever cast member got priests at many local parishes to buy tickets for resale to their flocks. In a setup that Press & Sun-Bulletin theater critic Gene Grey said was like to going to Mass, the first three rows of the audience sat in pews, and incense-burning preceded each performance.
St. Mary's gave them a storage room, which they packed full of items that could prove useful for future productions. Actors would empty their homes to fill out a living room or dining room with furniture, and Gleason knew the guys at U-Haul on a first-name basis from renting trucks so often.
One particular production at St. Mary's sticks out for Frey: During "Black Comedy" by Peter Shaffer, which is based on the premise that the characters are in the dark, a particular trick with a lamp — which had been rehearsed again and again — went wrong.
"I hit Tim with the light in the middle of a performance, and he went out for a few seconds," Frey says. "But he's a trouper — he woke up and got right up on cue! That's a consummate actor when he knows to come out of his blackout for his line."
After all, the show must go on.
As word about KNOW Theatre's return spread, and as Gleason began teaching more acting courses around the region, the pool of interested actors grew.
Together, they shared a special bond, he says: "It became a trust and a comfort and a family kind of a thing, and it still has that flavor today. You've gotta get it — not just the acting thing, but that you're doing something special and important. It's not about you, but it's about the play — it's bigger than us."
A friend lured Gleason back to New York City, giving him somewhere to live and getting him a job at one of the city's finer restaurants as they each auditioned for roles. They also produced one play — "Of the Fields, Lately" by David French — under the KNOW Theatre banner, starring themselves and two other actors.
In Gleason's absence, KNOW regulars in Binghamton staged David Ives' "It's All in the Timing," and Smith recalls a moment during that show when Frey nearly made her break character.
"You remember in 'The Carol Burnett Show' when they were trying not to laugh?" she says. "This happened to me because he was so funny. It's a good thing the audience was laughing as long as they were, because I never could have said my lines!"
As he scored more and bigger roles, Gleason shuttled between New York City and Boston for various productions. He might still be performing in major cities, but the Sept. 11 terrorist attacks in 2001 gave him pause. Theaters in Lower Manhattan suffered, and he found himself at a crossroads: Move to Massachusetts, stay in the city, or "the last choice in my mind was to come back here."
He traveled to Binghamton and met with KNOW Theatre regulars such as Smith, Frey and Dave Merrell. "I'm thinking of coming back," he told them, "but if I do, we have to change. We now have to step it up and become a real company. I want to find a place, and it has to be in town. We have to get serious."
They wholeheartedly agreed to Gleason's terms and offered their support. He returned in 2002, a KNOW Theatre board of directors was formed, and Ralph Hall — the retiring leader of the Broome County Arts Council — became KNOW's executive director.
"There was a consciousness shift," Gleason says. "Life could end tomorrow, so it was time to start making this theater into something real. I was going to raise the bar on me, which meant it was raised for them."
The search began for a permanent home. In the meanwhile, though, plays were produced at First Congregational Church — where a storage room was in the choir loft and the productions were in the basement — and the Binghamton Psychiatric Center, which had 304 seats and no lighting, but Gleason says "the price was right — free!"
In 2006, a friend recommended that Gleason check out an old city firehouse at 74 Carroll St. The landlord had an interest in putting a theater downstairs where the fire trucks used to park, and the black-box Binghamton City Stage was built to accommodate KNOW Theatre. A lease was signed that July, and the first show opened there in September.
"If you asked me the nuts and bolts of how we got into that place, I couldn't tell you — I just know the right people showed up and we are in there," Gleason said.
The premiere performance at Carroll Street — timed for the fifth anniversary of the 9/11 attacks — was Anne Nelson's "The Guys." The play is based on the real interactions between an NYC fire captain and a writer helping him to write eulogies for his lost men.
Now that KNOW had a permanent home, Gleason could plan an entire season's worth of plays at a time. Slowly, KNOW Theatre acquired what it needed, from chairs and lighting to a computerized ticketing system, to evolve into "Binghamton's Off-Broadway experience."
"The first couple of years in there were difficult, but good people kept showing up," Gleason said. "I brought in New York City directors, because I knew we had to keep the quality up."
Stage community
He knows he could never do the job alone, and he credits talented local actors — Merrell, Michael Arcesi, Dori May Ganisin and many others — for starring in various productions, as well as behind-the-scenes folks such as stage manager Duncan Lyle and scenic artist / house manager Kat D'Andrea.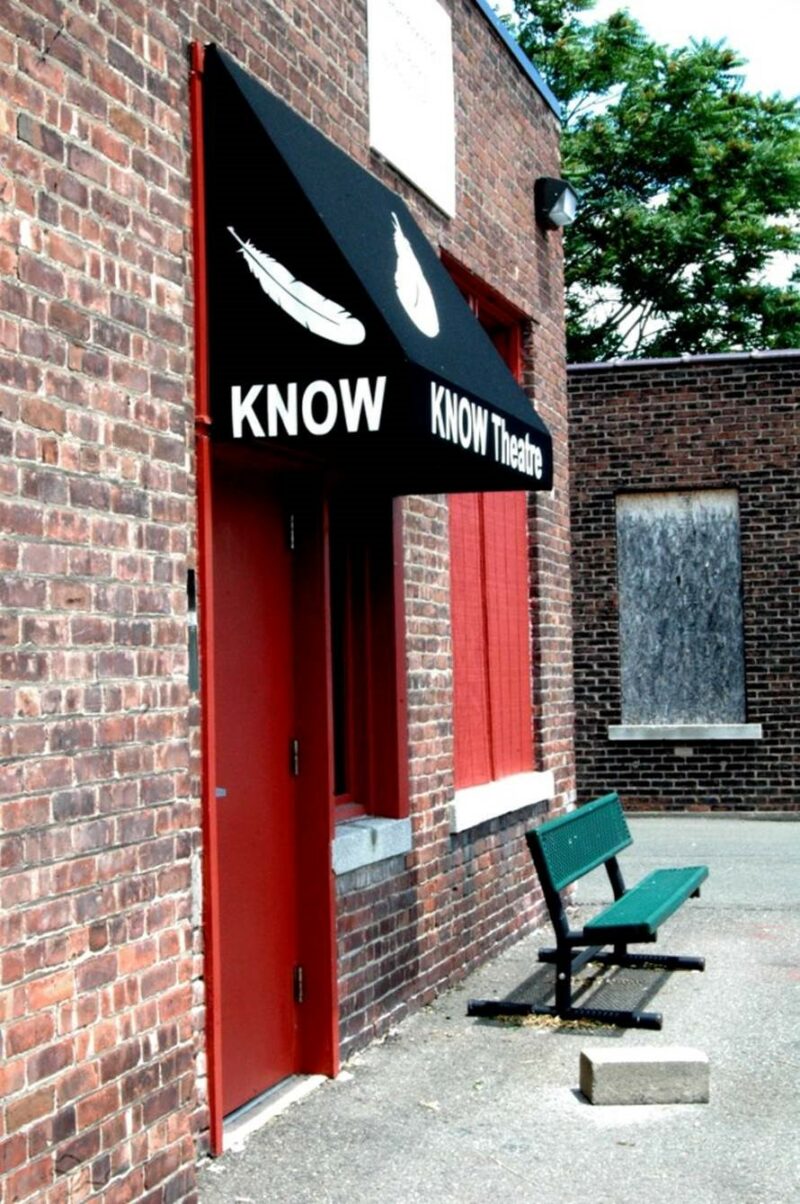 KNOW Theatre also fosters younger talent through its casting choices as well as the Playwrights and Artists Festival, celebrating its 16th year in November. Authors submit one-act plays inspired by pre-selected artworks, with the winners produced onstage.
In recent years, KNOW has reinforced its reputation for quality productions. Its most successful show ever, 2016's "Visiting Mr. Green" by Jeff Baron, became a word-of-mouth sensation as its run progressed, and in September 2019 a three-week production of "Man of La Mancha" (a rare musical for the theater) sold out every performance.
In 2017, Gleason received a medallion from the Kennedy Center American College Theater Festival – the highest honor it can bestow – for the many years of helping with judging new plays, casting and directing actors in productions during the festival, and offering encouragement to students who are just starting their careers in the performing world.
Gleason still thinks theater — the live interaction between audiences and actors as they share secrets in the dark — has an otherworldly magic to it. The last time the KNOW stage was refinished, for instance, he made sure that a real white feather that had hung in the theater's lobby was incorporated into the finished product.
Not only are the spirits of family and friends watching their productions, he believes, but also playwrights Leonard Melfi and Harry Koutoukas, both Off-Off-Broadway pioneers who grew up in the Binghamton region. Their goal of always pushing the envelope is one that he passionately shares.
"Twenty-six years is incomprehensible to me, except that it happened," Gleason says. "I have no nail except that I didn't stop to question it, and I have not stopped since that first play — to slow myself down enough to say, 'This isn't necessarily a good idea!' Because it probably wasn't, but we went through with it anyway."
---
About the author: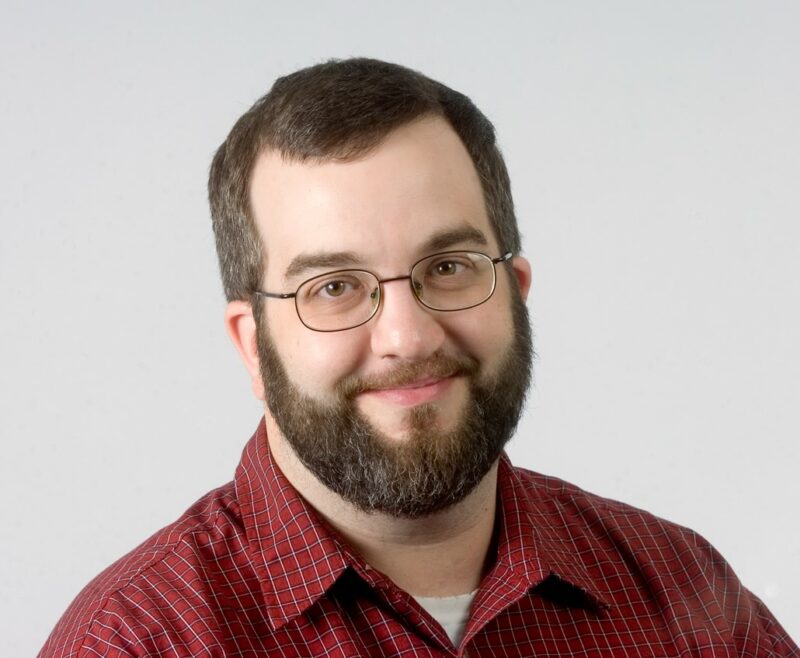 Chris Kocher is a writer, editor, and all-around gentleman and scholar based in Binghamton, N.Y. He covered the Southern Tier's entertainment scene for 14 years.