Poems by ÁRPÁD  FARKAS
Translated from the Hungarian by Paul Sohar
Let There be No Silence
(Csak csend ne legyen)
Let wispy little voices spring from blocks
of dumbstruck dawns, let them flood the borders
of glistening fields, let them ring out on
the plates of daisies in a buzzing sunrise;
let linden trees, the xylophones of toning roads,
speak up when morning wipes
her rosy finger on their leaves.
Whether the cranked or the pole kind,
let wells squeak; let buckets nod
to the splashing call of depths:
let crock pots, chips and nicks,
let them be rattling wings
slinging me high
over my dreams!
Let wimpy whetstones roar on the edges of scythes,
and you, too, stocky anvils under hammer blows
…my people, oh grant me a wish, my dream,
And give me a true thrashing machine,
with the blanket license
to buzz and howl to me!
but let there be no silence!
but let there be no silence!
The price of silence is silence by rule,
like yellow mould under haystacks; a tool
of zigzagging thoughts, thin and bland
like a wagon trail in driven sand.
Let all those who live here live like this:
holding on to the wind with leafy neuron hiss,
let them not wallow in lazy rest
of woolly sheep in rocking nest.
Let them be happy with magnificent pain
and keep their dreams on iron bread,
and not wait for the splotches of death
to bloom on their deep blue dread.
This's how I live. I wake the dawn winds,
disperse the red lady bugs of the stray
stars and send sound on its
peculiar, long, rumbling way.
I want a well-endowed, wild waterfall,
I want the rattling rhythms of work to batter me,
I want them to take my shapeless dreams and
hold them in their shapely hand for all to see.
Story
(Történet)
At exactly two-forty-five
by Central European Time, light appeared on the horizon;
snow brought blinding whiteness
and nine larks.
They broke into a song inspired by the unexpected
shiny organ pipes of the freeze under the eaves,
and the carefully placed masks on the night table
melted,
guest hair started to grow,
the artificial bones of prostheses clicked.
Sleepy humanity sat up in bed, dropping
the covers with meat-red bald face
and, modestly holding a hand out front,
made a beeline toward the restroom, to the Moon.
No matter. For a minute everything became clear.
The lifeless remains of the nine larks were of no help
in the snow above the Tropic of Capricorn.
Bells
(Harangok)
Because it's been a long time since firestorms and floods
had devastated this city
and danger seemed far away in the air,
its inhabitants stopped climbing the bell towers —,
till one morning all of them collapsed into dust.
Since then, broken loose, brown bells have been
clunking in the voluminous air,
and no one can hear them —
THE CHOSEN OF PERFECTION: JÁNOS BÓLYAI
(A tökély kiszemeltje)
To make it work with the facts it can reap,
I made my mind a colt with embers to leap,
and myself as its go-for, brash and brave,
I became Perfection's chosen slave.
But I can't surrender to this brute
eternity about to strike me mute,
to a power without the face I seek,
to a tyrant that proves to be too weak,
to empty space that has no sky
for thought—a witness there to testify.
There's my stubborn will it must face—
its sandals are not for me to unlace,
I will not be saddled with a world
unless it's one that I myself unfurled.
Let Perfection reel and madly plough
over me for I've discovered how
from old embers a new flame to nurse—
from Nothingness the next universe!
Tr. Note: János Bólyai, 1809-1860, Transylvanian mathematician, whose
non-Euclidean geometry served as a cornerstone to Einstein's
theory of relativity. The last line is a quote from a letter he sent to his father.
When You Come
(Ha majd jössz)
I'll spread out the train whistles before you,
the sounds of waiting fluttering in me,
I'll spread before you the scent
of breakfast omelets fleeting
through an open window
when you come.
And my cloud-hopping dreams will bow to the ground.
They will kneel down somewhere under
the pear trees of the yard and snicker
at the awkwardness of that first kiss
that I had kneaded and smoothed out
on the corner of my pillow on lonely, hairy nights.
And the milk bottles huddling on the doorstep
will get out of your way,
the white brides of daybreaks
will stand back when you come.
We'll roam among the currant bushes of the garden,
and I'll tell you all about the big joys of small towns.
Eyelash Forest
(Szempillaerdő)
I come to your clearings to rest,
I sleep there, a tired prince
escaping all enemies,
while your deer are licking my brow
your birds land on my shoulders,
your beasts make friends with me;
let all blessings come to this sheltering,
tiny joy,
and let it not cast a shadow on me,
                              *
let your eyelash forest whisper, breathe
above me, and caress me
to new awakenings, new fights.
The Seven Dwarves
(A hét törpe)
Tossed together
knives and flowers found;
I journey into autumn,
I journey winter-bound.
Half-dead by dreams
my unguarded soul
feels like sharp knives;
I call it a flower pole.
I build it from nothing,
trust it with verve—
seven dwarves dancing
on many a nerve,
tacking together my smile,
my tantrums on a tarp;
in my heart seven little
axes set off a spark.
So what if it shows:
the song isn't rap,
in the white of Snow
White's teeth a gap…
With smarting eyes I wish
I didn't have to see
my treasures tossed
in a ditch with me.
My laboring lungs
doing better and more,
a bird in flight
with a drumming score,
flowers using knives,
knives with flower sound…
I journey into autumn,
I journey winter-bound.
Evening Fevers
(Esti lázak)
And they will come for you, the evening fevers,
inside your skin needles play music,
on the balcony Chagall's tunes
play off and on,
everything that leaves footprints
in the evening: singing, singing, singing.
Songs over the snow field
where a herd of wolves is galloping,
and no traces of rabbit tracks
or deer tracks are to be found
they encircle solitary
wild pear trees,
tufts of their fur on the bark
go on singing;
the wolf-hair strings on the wild pear tree bark
resonate with the wind in the woods,
hearing it the lamb brays trembling,
here inside, in a cradle of books.
And already splotches of sounds,
colors, wild roses, out in the snow,
your wild roses drowning
in snow-Sahara, go slow
with your silent fear, look, the herd,
the wild beasts are already too far to see,
from the corner of my eye
sorrowful death is drinking their pee.
The evening fevers will come for you,
roses of blood  grow in the snow.
Still young, with a holiday song by Chagall,
you'll soon blend into the fever's glow.
(Dec 22, 1989)
---
About the poet:
Árpád Farkas, a leading figure in contemporary Hungarian literature, a poet, translator and journalist, was born in 1944 in
Transylvania, Romania, in a Hungarian (also known as Szekler,) village where his ancestors had farmed until his father left the land to become a teacher. The postwar years and decades were hard on the family under double oppression, first as members of the Hungarian minority and then as smallholder farmers. His father lost his job and had to do factory work not only to support the family but to pay the exorbitant produce taxes for the grandfather's farm. While attending Babes-Bolyai University (1961-1966) the future poet already started publishing in periodicals, and in 1967 his work was included in an anthology Vitorla (Sail). In 1968 he married a classmate and began his career as a journalist for various publications in various positions, ending up as editor-in-chief at his retirement in 2010. His first poetry volume Másnapos ének (Hangover Song) came out in 1968 and was followed by numerous others, including several books of translations, most notably one in 1985 featuring works by Ana Blandiana, a Romanian poet who was blacklisted at the time by the communist regime in spite of her being the president of International PEN. He has been awarded a great number of literary prizes both in Romania and Hungary, most significantly the membership in the Hungarian Academy of Arts, but he is still living in Transylvania, in Sepsziszetgyörgy, a small town with great Hungarian cultural tradition. In his poetry he often speaks out for the survival of his ethnic Hungarian minority in Romania; Maradok—I Remain, an anthology of Transylvanian-Hungarian poets, took its title from one of his poems.
About the translator: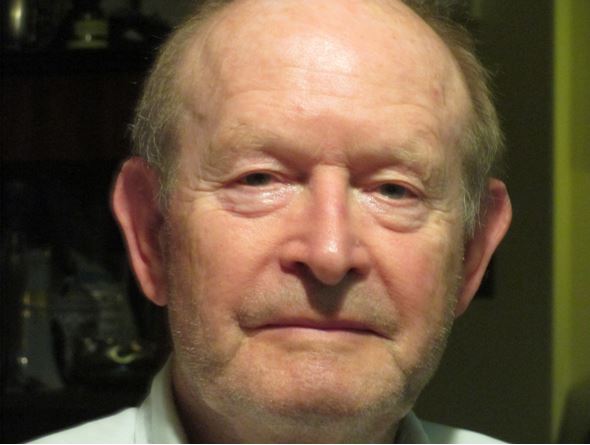 Paul Sohar earned a BA in philosophy and took a day job in a lab while writing and publishing in every genre. His own poetry: "Homing Poems" (Iniquity, 2006) and "The Wayward Orchard", a Wordrunner Prize winner (2011). Latest translation volumes: "Silver Pirouettes" (TheWriteDeal 2012) and "In Contemporary Tense" (Iniquity Press, 2013). Magazine credits: Agni, Gargoyle, Osiris, Rattle, etc. He is a frequent contributor to Ragazine.CC, and is one of the We Are You Project poets.