©Art Kane
The Who | 1968
---
'It starts with the concepts. I consider myself a conceptual photographer. I want to communicate the invisible elements in a personality.'
ON ART KANE:
with Jonathan Kane & Holly Anderson
Art Kane (1925 – 1995) was one of the most influential photographers of the Twentieth Century. A bold visionary, Kane's work encompassed fashion, editorial, celebrity portraiture, travel, and nudes with a relentless and innovative eye. Like his contemporaries, Guy Bourdin (1928 – 1991) and Helmut Newton (1924 – 2004), Kane gravitated toward strong color, eroticism and surreal humor. 
*
by Mike Foldes
Q) Thank you for agreeing to a short e-interview with Ragazine to discuss your recently published book ART KANE. To begin, how long have you two known each other, and what were the key factors in your working on this project together? When did it begin for you both?
A) We met in 1982. We took over my father's archive in 1995 and have been working towards a definitive Art Kane book ever since.
Q) A great many of the more than 100 images will take viewers of a certain age back to their visual roots. It must have been very difficult to make decisions about the final cut. Some must have been left out that you would like to have included. Other than the iconic nature of many of these photos, what was the primary criteria you used in making your selections?
A) It's actually 220 images. The book includes all of Art Kane's greatest hits, with a deep dive into a lot of work not seen since its original publication, and some never seen. We wanted to show all of the genres he excelled at, social commentary, music and celebrity portraiture, fashion, editorial, and all the innovations he pioneered, such as conceptual/illustrative photography, use of saturated color, exploitation of wide angle lenses, and the Art Kane 'transparency sandwich' technique.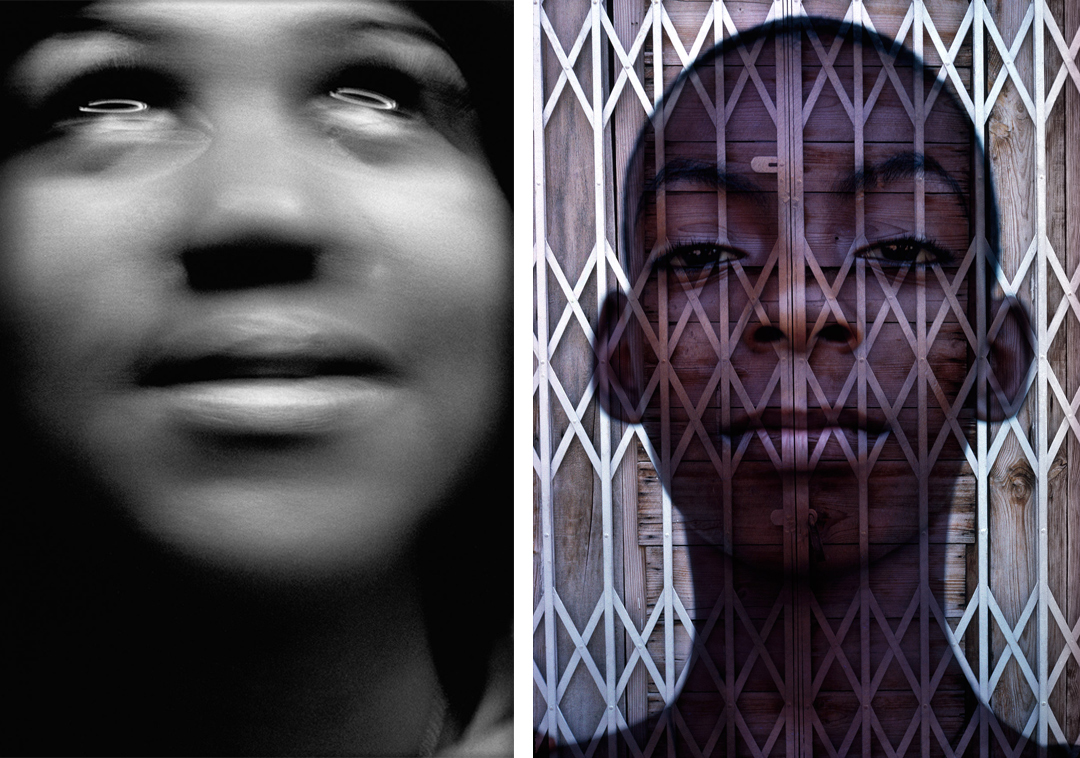 Aretha Franklin | 1967                                           'Songs of Freedom'  | 1965
Q) When people shop for art and photography, it can be an almost impossible decision to select one of hundreds of pieces "you can't live without." Can either of you point to a favorite photo, the one you would want to live with if you could only have one? If so, which would it be, and why?
HA: For me it would have to be the 1967  B/W portrait of Aretha Franklin – Art waved his camera in a circular motion with a slow shutter speed to try and create haloes from the light in Aretha's eyes.
It worked. It made an incredible photograph but it also speaks to Art's great faith in his own creative intelligence because there was no way of knowing if this idea would succeed until the film came back from the lab.
JK: That's a tough choice to make, But since Holly and I share a home, I get to have Aretha too! So I'm going to go with 'Songs of Freedom,' the face of a young black man behind a security gate. It's a serious image about a serious social issue, and it's brilliant on many levels.
It's conceptual, it tells a story, it teaches and informs, and it's a prime example of Art Kane's transparency 'sandwich' technique. It's hauntingly beautiful to look at, but also timeless, and as pertinent today as it was when he made it in 1965 at the height of the Civil Rights movement.
Q) I know sometimes things have to simmer before they're ready for prime time. Art Kane had such an influence on the way things are done in publishing, fashion photography and more. Why did it take so long to bring out a book that is, essentially, a retrospective? Did you have offers to do a book in the interim? Was this something you felt you had to do — or wanted to do — yourself?
A) Yes we've had other offers but Tony Nourmand and Reel Art Press of London, connected with our vision of what this book had to be and trusted us completely when it was time to curate and sequence the book.
Q) What factors figured into the layout and design of the book?  How much freedom did the publisher give you? How did Grahm Marsh and Joakim Olsson become involved?
 A) The design had to serve the photographs with no distractions. Therefore, a clean minimal design was art directed by the brilliant Graham Marsh. Graham and designer Joakim Olsson have worked extensively with R/A/P in the past.
Q) Michael Somoroff's, Peter Doggett's and your essays/introductions in the book, bring your father alive.  At what point in your life did you know that he was special, not just to you and your family as a father, but also as a key figure in shaping styles for magazine design, photography and fashion itself? What did that mean to you while you were growing up?
JK: To a certain extent, as a kid, it's always just your parents, no matter what they're doing, right? Mine were divorced when I was 8, and my father traveled all the time so he wasn't around on a daily basis. We had our weekend and holiday visits. We usually had fun, and he brought cool souvenirs and autographs. But in 1968 when he shot rock stars for the LIFE Magazine essay 'The New Rock', and I started seeing his pictures torn out of LIFE and taped to literally every kids' walls, I knew he was connecting in a massive way.
Q) I wondered if you would like to include photos in this feature that did not appear in the book. You replied you did not want to publish other photos so soon after publication. Do you have another volume planned, and if so, what would be its focus?
A) This book is the definitive statement of Art Kane.
Of course there's more, and we'll share it sometime. We're thinking about a book of strictly B/W photography by Art Kane. That, from the pre-eminent color photographer of his time, could be interesting.
But that's for a later date.
Q)   The idea of social justice is mentioned more than once by people who knew your father, Jonathan. Is this something he spoke of or wrote about, or that's evident from his lifestyle and the images he captured?
A) The evidence is in the images he created dealing with social issues. That was where he put his beliefs and convictions on the table. There, on a platform where millions of people could see them, learn from them and be moved, inspired and even changed by the laser focus of his vision.
Q) We'll include a short list of recent articles about the book that will give readers an opportunity to see what else is being written and said about Art Kane. I was especially taken by the feature in L'Oeil de la Photographie that includes commentary from a long list of some of the most well known creatives and critics alive, from Gail Buckland to Jorma Kaukonen, Duane Michals and many more.  Obviously his reach went far and wide.
Is there anything that hasn't been said that you think should become a part of the living archive?
A)  Art Kane had indestructible teeth with multiple layers of enamel.
This was discovered during his physical exam for induction into the U.S. Army during WWII. A plaster cast of his teeth resides in the Smithsonian Institution in Washington DC.
Thank you, Jonathan and Holly.
In addition to co-piloting the development of Photography by Art Kane, Jonathan Kane is a drummer and guitarist collaborating and creating his own art. To have a listen, click here and here.
Holly Anderson is both poet and editor. You can find out more about her in this YouTube video.
---
Art Kane / Photographer
[layerslider id="3″]
 All photos are © copyrighted and used with permission from the Art Kane Archive 
---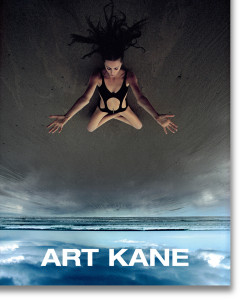 Photography by Art Kane
by Jonathan Kane (Author), Holly Anderson (Author), Peter Doggett (Introduction), Michael Somoroff (Foreword)
Hardcover: 320 pages, Hardback w/slipcase
Publisher: Reel Art Press
ISBN: 978-1-909526-12-9
Photographs: 200 color & b/w 
Dimensions: 304 x 245 mm / 12×10 in
Recent articles about the book:
 The book is available at Amazon
Visit: www.artkane.com
This e-interview was conducted in February 2015.