Stef Bos  photo © Ben Kleyn
---
Fire, Flame, Desire, Passion:
Stef Bos – Vuur (1994)
Few people outside of the Dutch,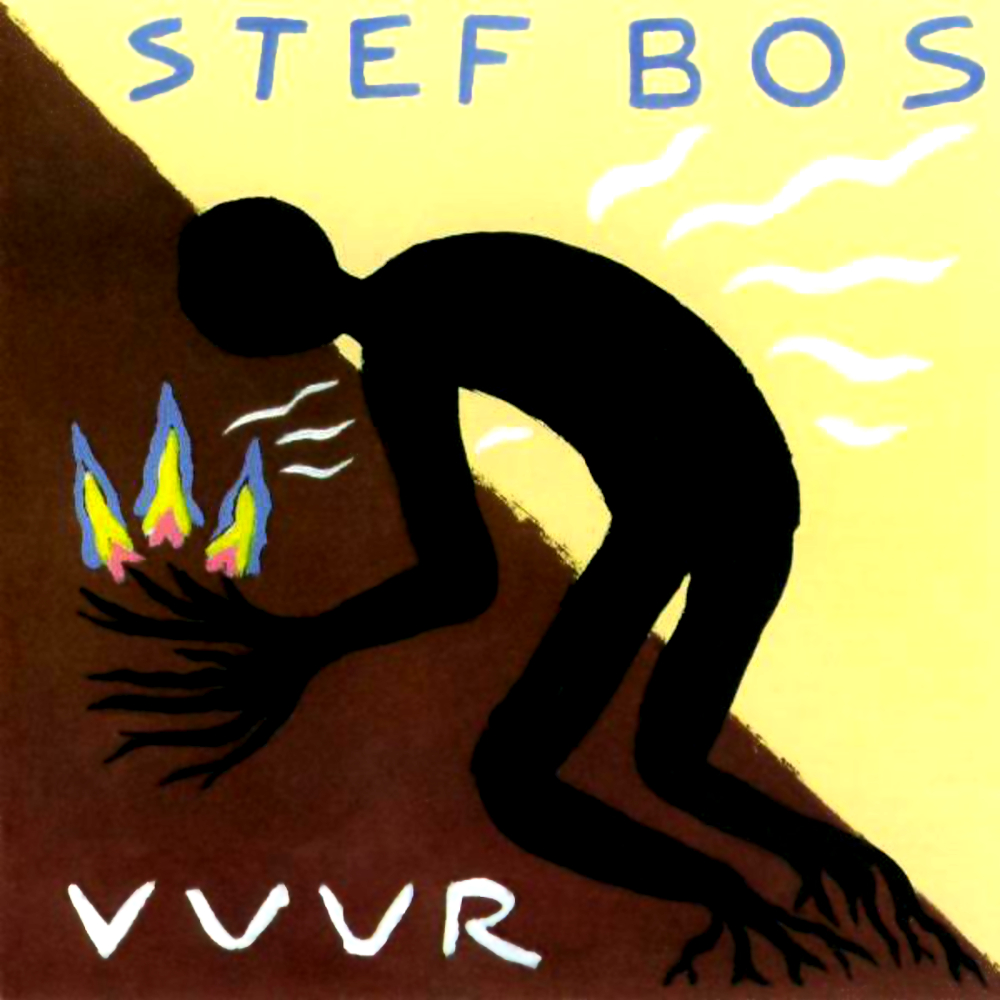 Flemish and Afrikaans speaking world will have heard of Stef Bos. He entered the music scene in Holland in 1990 with a song Papa that struck a nerve. It's a Dutch counterpart to Harry Chapin's evergreen Cat's In the Cradle, handling a similar theme of a son becoming like his father.  My first encounter with Stef Bos was a few years later, in 1994, and a song heard playing on Dutch radio: Arme Schapen (Poor Sheep). It painted the imagery of a herd of sheep abandoned by their shepherd, paralyzed and lost, with no one to tell them what to do next. The story was framed in such a way that it could apply to many situations in life. Musically, it was an elegant arrangement with flute, electric piano, and guitar combining to give a strong tropical feeling. The piece left me thunderstruck. I described the song I'd heard at a cd shop and they knew exactly who I meant,  Stef Bos and his album Vuur (1994).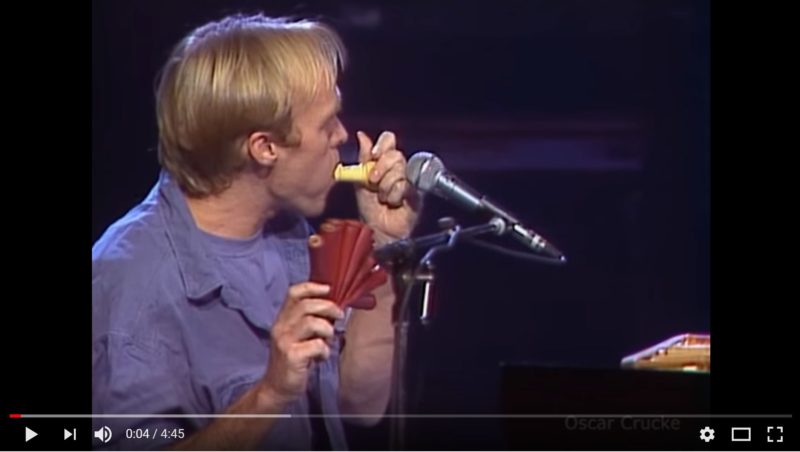 That was 24 years ago. Today Vuur is an album I return to again and again. A 51-minute masterpiece on multiple levels. Music to chill with friends. Songs for profound reflection. It's a lighthouse whose rotating illumination focuses briefly on one aspect of our existence, exposing it for a good deep look, then moving on to another. Vuur is a statement about life and its dynamics. The lyrics are so immersed in allegories and metaphors that it may even function as a musical I Ching. Think of some question in life while you are listening to the album, wait for a passage to apply itself to the question, and accept the answer it gives you. The word vuur in Dutch has a number of meanings, fire, flame, desire, passion, warmth. A fitting name for a cycle of songs that shine light into the darkness.
The album begins with a gentle guitar instrumental, Gistern (Yesterday) a late night sound much like the interludes heard on Saturday Night Live in the '70s. The piece exudes a sense of calm which is referenced throughout the album. That is followed by the lightning of Arme Schapen. The next track is the loudest on the album, and one that has appeared on several compilations: Pepermunt (Peppermint) about those inimitable Dutch Wilhelmina peppermints,  the "Protestant cocaine" that rescued him as a child during many a boring church service. Next is a song Morgen (Tomorrow) on the idea of living into the day, and beginning the earnest responsibilities tomorrow, or the next day, or — as the song concludes—the next year. It is a rearrangement of the beginning track, with guitar, keyboard and a slow saxophone solo by Frank de Ruyter. This is followed by Slaap Sacht (Sleep Softly), an up tempo encouragement to forget all the war, hate and troubles of the world, stay in bed, and sleep softly. It's indicative of returning to the safety and security of the womb. You'll awaken when the bomb explodes. We Komen en We Gaan tells of the one truth on life, that we come and we go, the rest is unimportant. Vuur, the title track sings of a lifelong passion, a burning fire which at the end of life is extinguished with a kiss.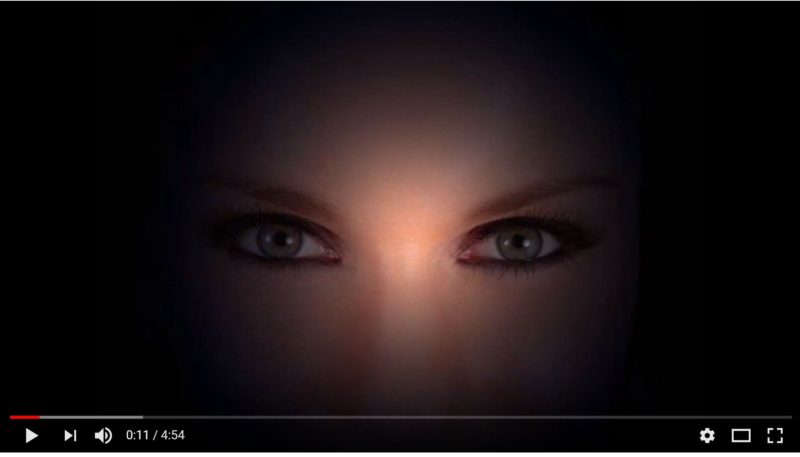 Step by step Vuur weaves a profound philosophy of human existence. Its high point for me is the song De Beste which is my favorite track of the album. In a way it reminds of the Monty Python sketch How Not to Be Seen, but it delves into other motifs as well. Translating some of the passages:
I don't want to be the best
Because the best has already had the best
And I don't want to be the first
Because the first is the first one they go after
The winner can only lose
The loser can always dream of success
I believe in desire
And if you get what you want
The desire is gone
Refrain:
I've had enough
Give someone else the power
I'm an underdog
I feel good
When no one expects anything from me,
Because then anything can happen
The next two songs are wonderful homages to South African culture. On Awuwa Stef is joined by South African jazz vocalist Thandi Klaasen, a song of escaping the harsh realities of life into the refuge of dance, sung in Dutch, Afrikaans and Xhosa. On Mamira Fenna Stef sings in a regional dialect himself, a song that reflects a positive ideal of Africa, a paradise of peace. At least that is the feeling it conveys, without knowing the meaning of the text. The next piece De Hemel relates the transiency of heaven. It describes a child's view of heaven, a paradise with no hunger or pain. But now as an adult, he no longer knows where heaven is. Though he searched in other religions, he never found the place he knew as a child. Sometimes he sees heaven in the eyes of a woman, but that only lasts for a moment. Heaven only lasts a moment, is the song's conclusion.
An outlier on the album, but belonging all the same, is Hilton Barcelona with strong flamenco brush strokes. It's about a tired businessman's encounter with a prostitute, and the emptiness of the experience, comforted finally by the Gideon bible he finds on the night table. Another instrumental interlude precedes the final song of the album De Parij (The Party), an anthem of the individual and remaining true to one's ideals, over the politics of a collective.
I'm a member of a party
The party is good for me
The party has but one member
And the one member is me
Vuur was Stef Bos' third album, as profound a statement on life as one will find in a set of songs. If nothing else, this album establishes him as a master songwriter, but also his taste as a musician as well as in arrangements and collaborations. Stef himself plays piano on the album, with first class support on various instruments by Dutch, Belgian and South African musicians. Not only has Vuur stood the test of time, Stef Bos has done so himself. A glance at his Website and Wikipedia page shows a prolific and successful career intertwined with a love of South African culture. 23 album releases in 27 years is quite an oeuvre to work through, but writing this review, I realize that it is long overdue. I've already ordered the follow-up album to Vuur: Schaduw in de Nacht (1995). A collaboration with Tandie Klaasen Together as One (1996) looks like another good point of continuation. Not to mention the brand new 2018 release KERN.
A song of Stef Bos in English: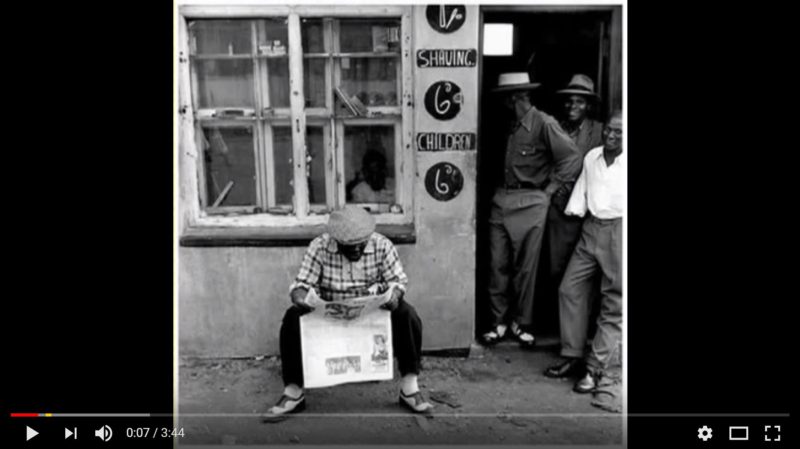 Artist Website: http://www.stefbos.nl
---
About the author:
Fred Roberts is a native of Cincinnati living in Germany since 1987 who enjoys subverting the arbitrary commercial process in which great works often go unrecognized. He has a dual B.S. in Computer Science and Psychology from Northern Kentucky University (1984) and a Masters in Psychology from Bielefeld Universität (1999). He contributed short stories to the early ezine "D A D A RIVISTA CULTURALE E/O TELEMATICA" (1995/96), and later to the short-lived Greenbeard Magazine, in 1997 receiving a Google Blog of Note citation for his Weblog indeterminacy.blogspot.com where he wrote 428 "one-minute short stories" inspired by found photos. Fred is also creator and designer of Elbot.com, an award-winning AI system. His interests include literature, film, photography and discovering all the well-kept secrets Europe has to offer