© Cindy Sherman/Courtesy of the artist and Metro Pictures
Cindy Sherman | Untitled #92, 1981 | Chromogenic color print | 24 x 48 inches
---
***
Interview: Philipp Kaiser – Guest Curator
Cindy Sherman: Imitation of Life
… at The Broad
With Ginger Liu
Contributing editor
A retrospective of Cindy Sherman's photography and film is heading to Los Angeles from June 11 and will be the first collection of its scale to exhibit in the movie capital of the world in over twenty years.
Considering Sherman's cinematic oeuvre and in particular her multiple stagings of Hollywood's feminine cliche, you'd be puzzled as to why it's taken so long for Sherman to return to the city. For The Broad, there's a lot to brag about. Eli and Edythe Broad boast the largest collection of Cindy Sherman's work with Imitation of Life being the first of their special exhibitions at their new downtown museum and exhibition space. Sherman's work is in good company, sitting next to relevant contemporary exhibitions and big names in American modern and postmodern art like Andy Warhol, Ed Ruscha and Gregory Crewdson – all from The Broad's vast collection.
I spoke to Philipp Kaiser, guest curator for Cindy Sherman: Imitation of Life.
---
GL: Why do you think it's been twenty years since Cindy Sherman's last retrospective/exhibit in Los Angeles?
PK: It is an honor to be working on Cindy Sherman's first major museum exhibition in Los Angeles in nearly twenty years. Presented here in Los Angeles, the heart of the filmmaking industry, this exhibition revisits Sherman's work through her deep engagement with mass media and popular cinema. Eli and Edythe Broad have collected Cindy Sherman's work since the early 1980s, and have some of the largest holdings in the world.  The Broad collection represents every body of work the artist has produced to date. This exhibition presents a comprehensive survey of Sherman's highly acclaimed career.
GL: How did you get involved?
PK: The Broad invited me to be the guest curator for this show. I have worked with many artists of the so-called Pictures Generation, James Welling, Louise Lawler, Jack Goldstein, and Barbara Kruger – artists who combine interests in popular culture and conceptualism – and I am thrilled to be curating Cindy Sherman Imitation of Life at The Broad.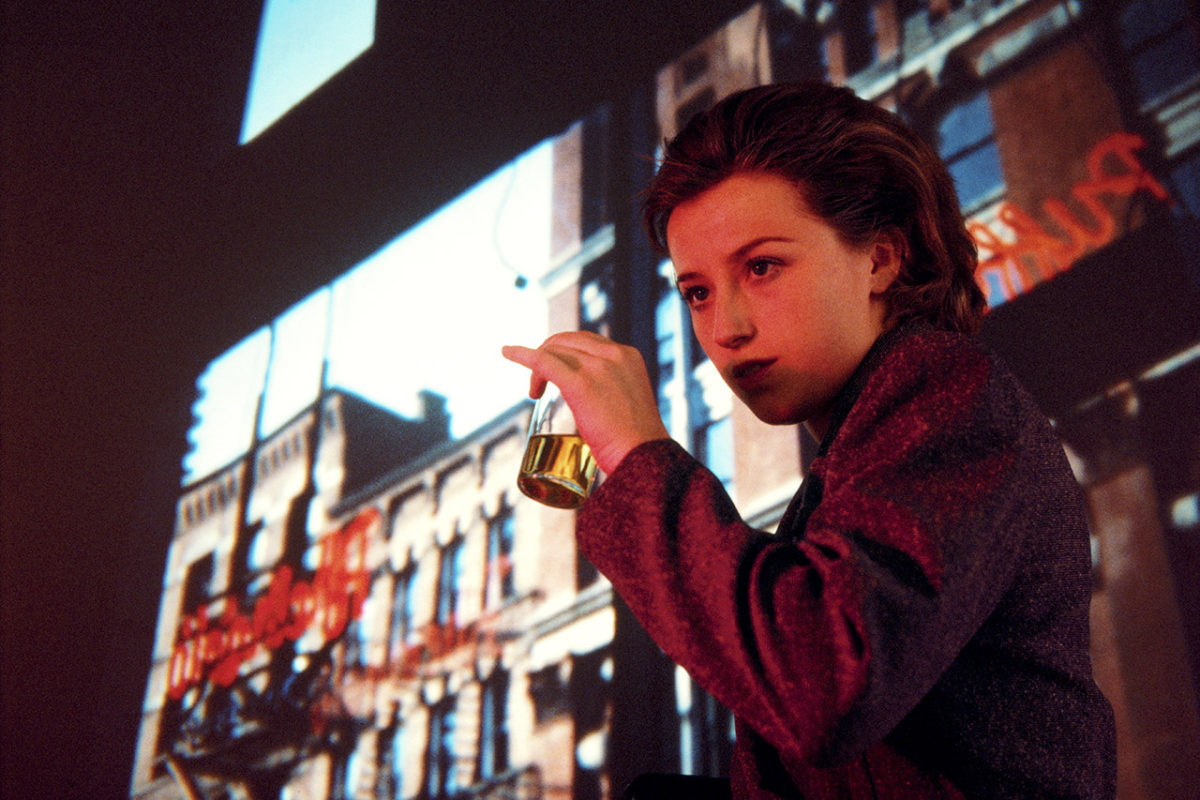 © Cindy Sherman/Courtesy of the artist and Metro Pictures
Cindy Sherman | Untitled #70, 1980 | Chromogenic color print | 20 x 24 inches
GL: Why is Cindy Sherman still relevant today and is still such an influence on contemporary culture and in particular on female photographers and artists?
PK: For forty years Cindy Sherman has produced some of the most iconic and influential artworks of our time. Photographing herself and usually working alone, Sherman has portrayed a large cast of characters. Using the languages of media—from cinema and television to advertising, the Internet, and even old master paintings—she creates work that disrupts assumptions about beauty, status, vanity, and art itself.
GL: What kind of input did you have with the artist in curating this exhibition?
PK: Cindy Sherman has been integral in each step of the planning of this exhibition. I have encouraged her to emphasize the cinematic influences on her work, agreeing it was the perfect theme for an exhibition in Los Angeles, the home of the filmmaking industry. We are thrilled to be featuring two full-wall murals that Cindy has specially conceived for this exhibition.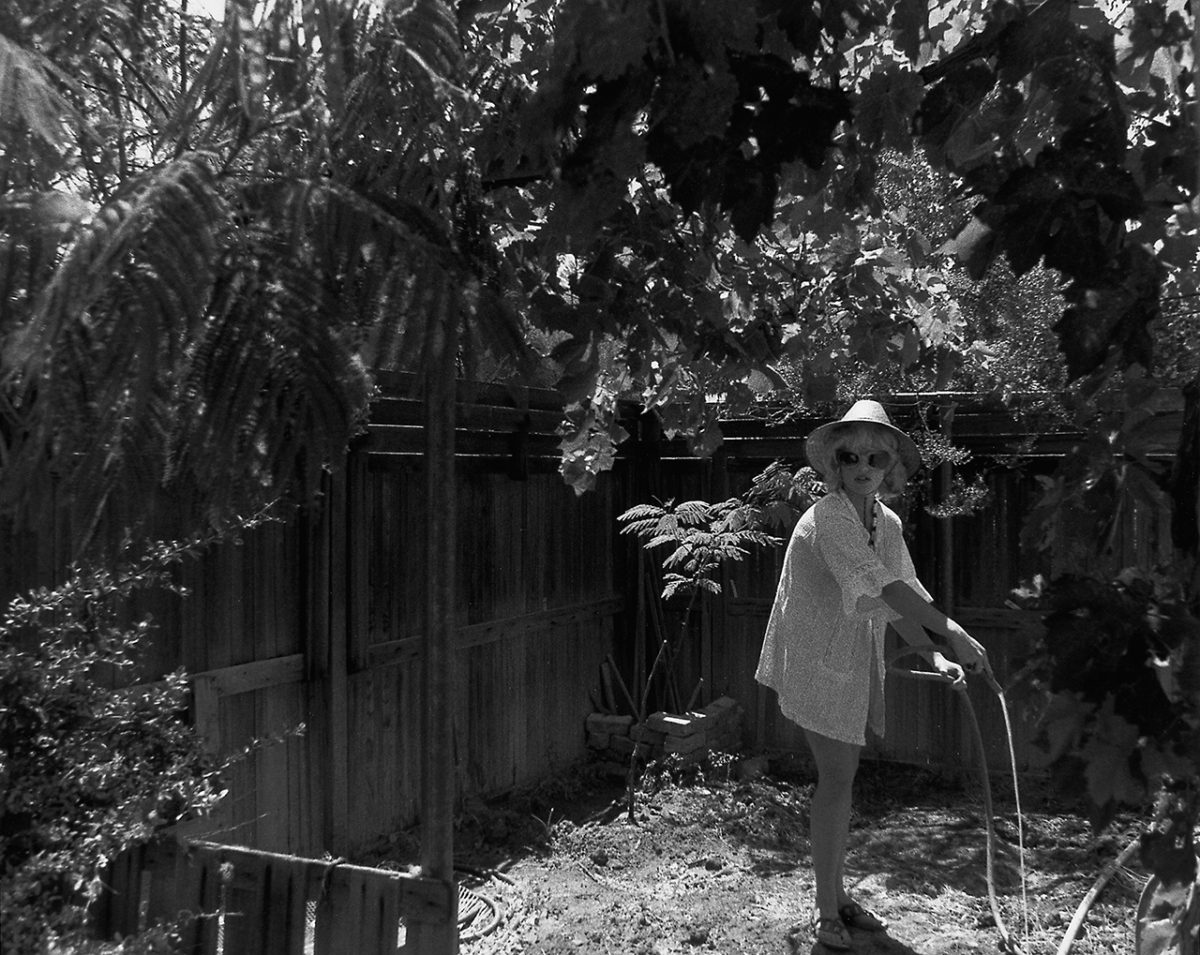 © Cindy Sherman/Courtesy of the artist and Metro Pictures
Cindy Sherman | Untitled Film Still #47, 1979 | Gelatin silver print | 8 x 10 inches
GL: What has been the most challenging?
PK: It has been a huge privilege to work with Cindy Sherman's artwork in the Broad collection. My curatorial effort has been to turn the Broad collection's comprehensive holdings of Sherman's work into a meaningful show, which requires editing, sorting, and generating connections between the series, as well as identifying and securing key loans.
GL: What are you most excited for viewers to see?
PK: Several new works that Cindy Sherman just premiered in New York at her gallery, Metro Pictures a few weeks ago will be on view. These works, inspired by the silent film era, will be shown for the first time in Los Angeles. The exhibition is framed with works that reference film; it will begin with Cindy Sherman's 1980 rear-screen projection photographs—reimagined as two massive murals—in which Sherman used a cinematic technique, and will end with the new works, inspired by film stars of a century ago.
© Cindy Sherman/Courtesy of the artist and Metro Pictures
Cindy Sherman | Untitled #512, 2010/2011 | Chromogenic color print  | 79 3/4 x 136 7/8 inches
GL: The Broad is a relatively new space in Los Angeles. What do you see as its strengths?
PK: Eli Broad's decision to locate The Broad downtown has made the museum an approachable space that is accessible to diverse audiences.   The Broad enriches the cultural life of Los Angeles. Starting the special exhibitions with Cindy Sherman highlights the Broad collection's emphasis on artwork that ties conceptual ideas with popular culture references. In addition to showing the extensive Broad collection, Cindy Sherman Imitation of Life is the first special exhibition at The Broad, which will showcase relevant contemporary exhibitions.
---
Scenes from Cindy Sherman's retrospective | Ginger Liu photos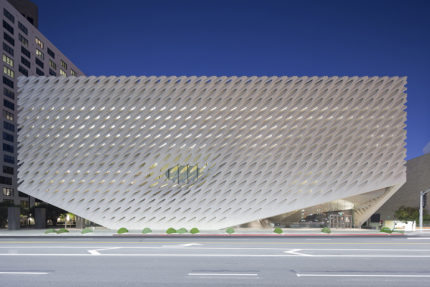 Cindy Sherman: Imitation of Life
June 11 – October 2, 2016
The Broad
221 S. Grand Avenue
Los Angeles, CA 90012
213-232-6200
©Iwan Baan
---
About the interviewer:
Ginger Liu is a photographer, writer and filmmaker based in Los Angeles and London. She is a frequent contributor to Ragazine. You can read more about her in About Us.
www.photo.gingerliu.com www.gliumedia.com @gingerliu
---