Vanitas-2 Graphite on Bristol board  |  20"x 26" | 2014
---
Artist Spotlight
van·i·tas/ˈvanəˌtäs/noun"Vanitas, (Latin: , "vanity") in art, a genre of still-life paintings that flourished in the Netherlands in the early 17th century. A vanitas painting contains collections of objects symbolic of the inevitability of death and the transience and vanity of earthly achievements and pleasures; it exhorts the viewer to consider mortality and to repent."
~ Encyclopedia Britannica
XXX
The ephemeral experience of beauty
These artworks are my attempt to marry the Vanitas art and my interest in figurative art to express my interpretation of the theme by using the symbolism as a common language. Although this body of work started as a response to some of the unfortunate events that took place in my personal life, the driving force of these pieces was one of the questions that runs through all of my artistic expressions from the beginning: how to capture ever-changing and eluding beauty that exudes a sense of mystery before it disappears. I feel the awareness of this fragility and brevity of what we find beautiful gives us the more heightened perception of our ephemeral existence and makes the experience of beauty even more devastating.
 –Hiroshi Hayakawa
---
XXX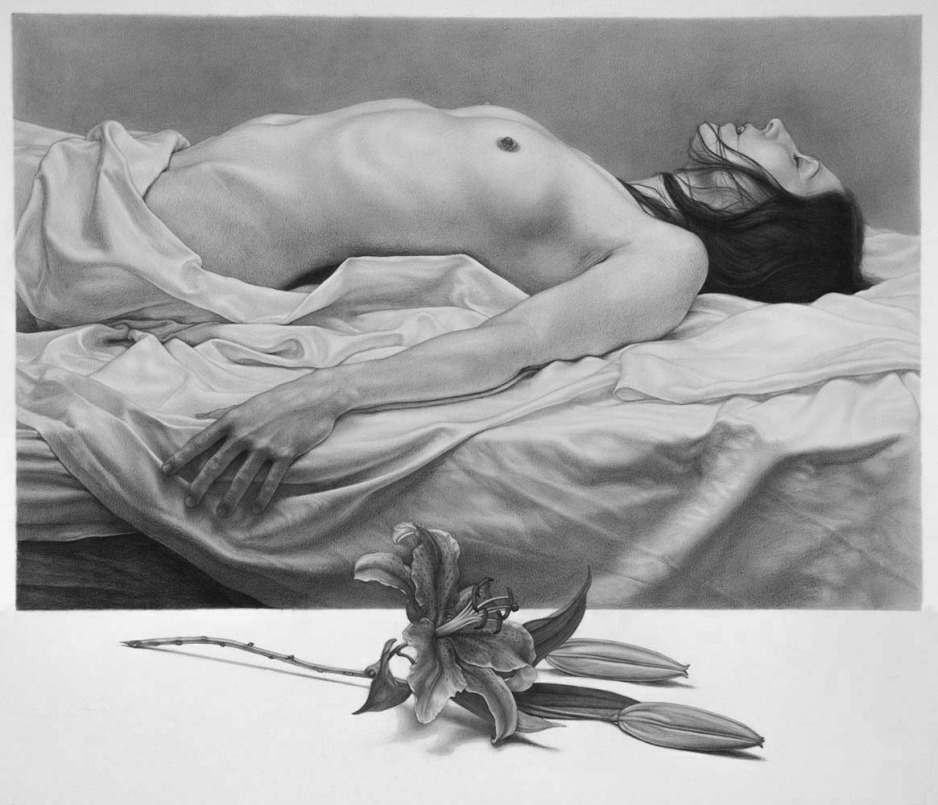 Vanitas-1 Graphite on mixed paper, 24"x 27" 2014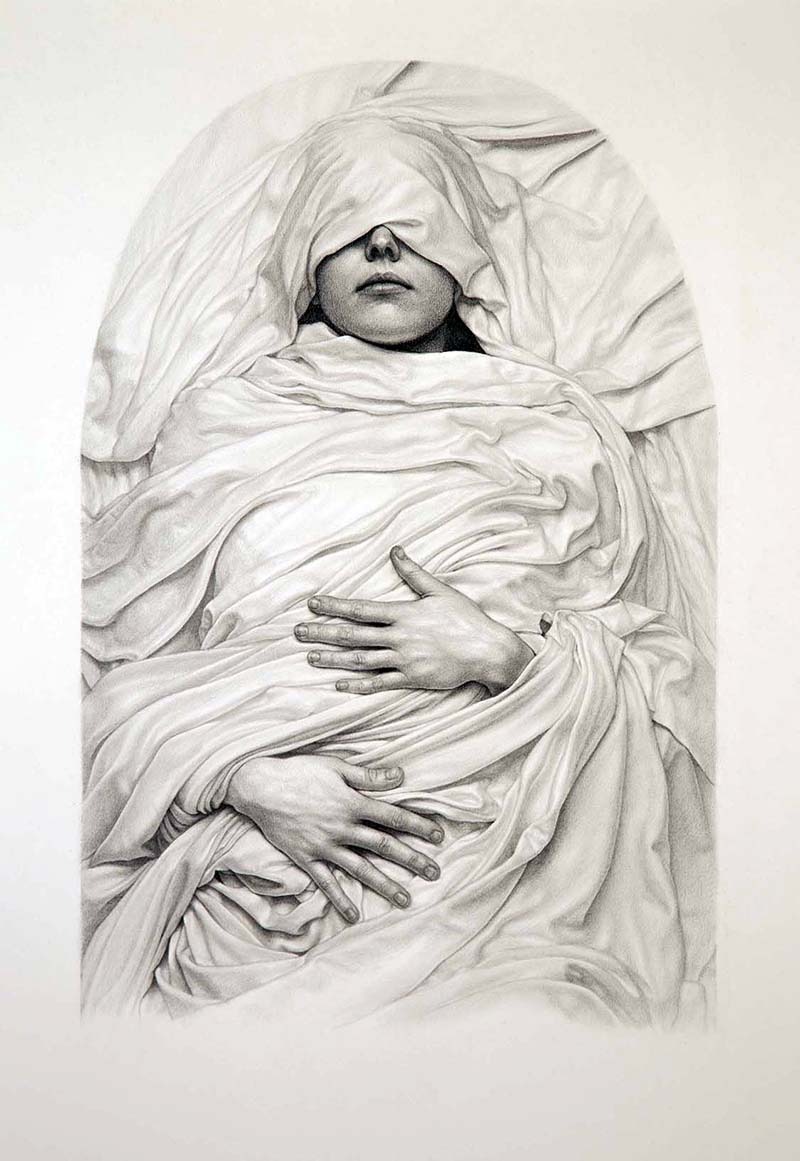 Vanitas-3 Graphite on Bristol board, 21"x 14", 2015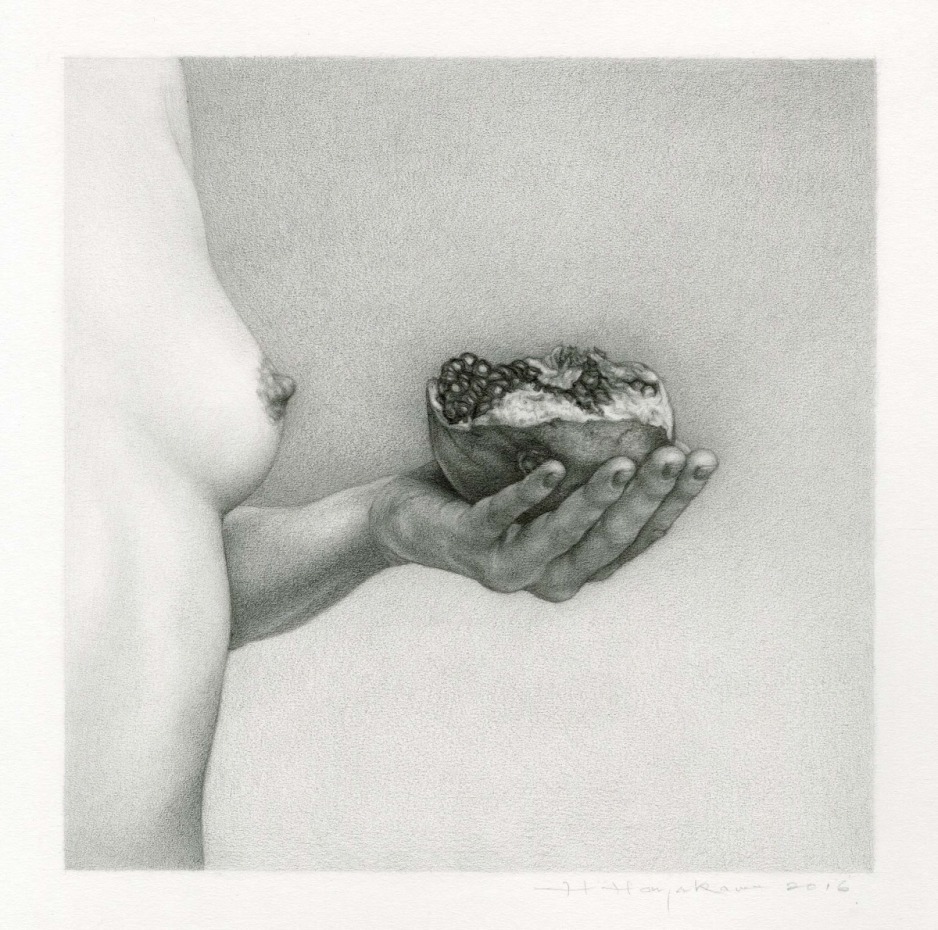 Vanitas-5 Graphite on Bristol board, 9"x 9", 2016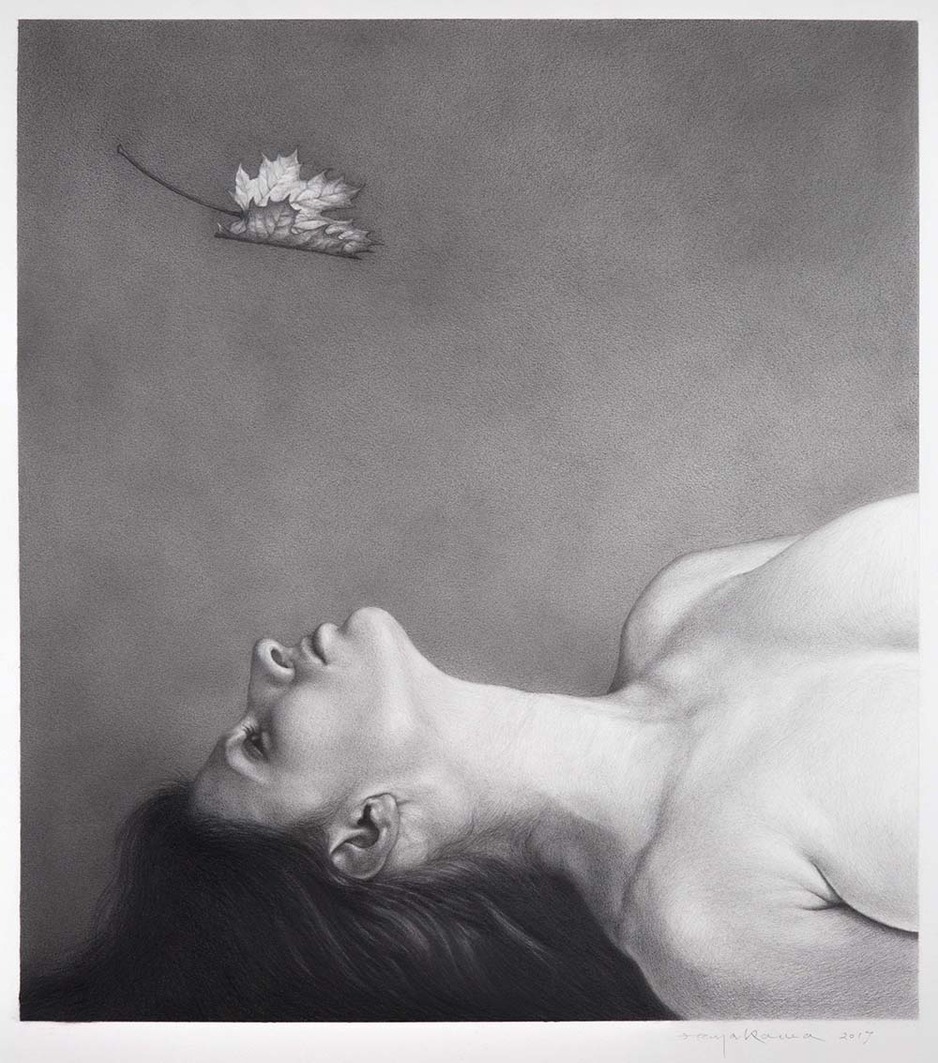 Vanitas-10 Graphite on Bristol board, 17.5″ x 15.5″, 2017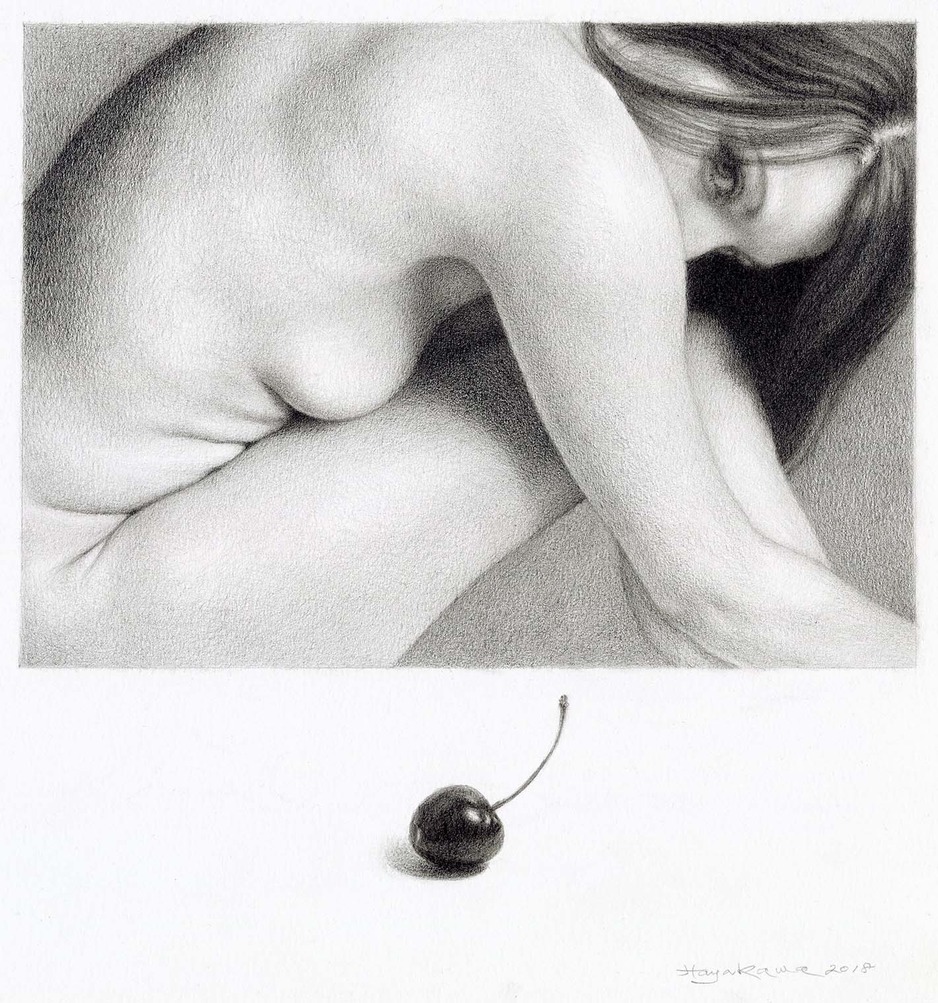 Vanitas-12 Graphite on Bristol board, 10" x 9.5", 2018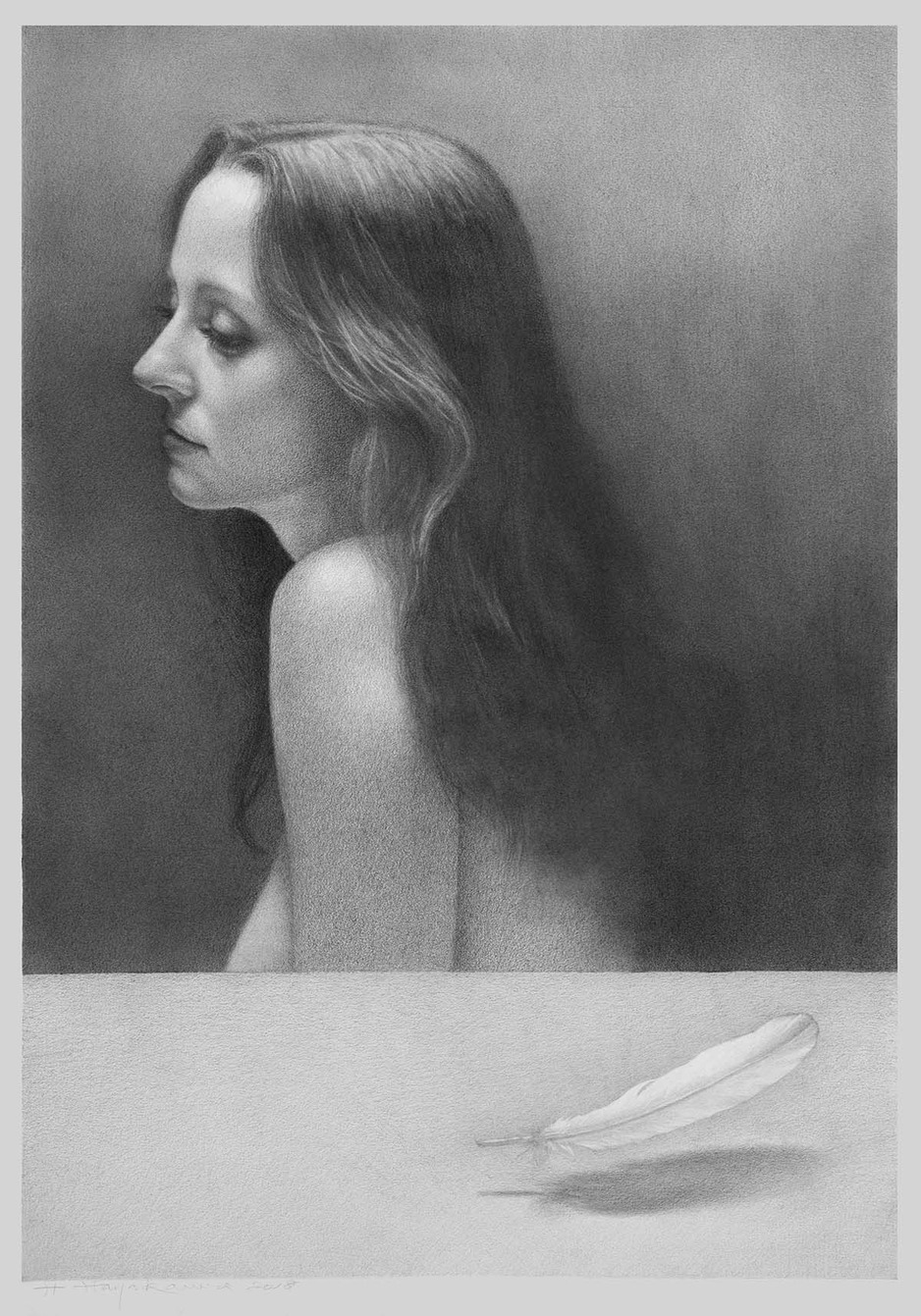 Vanitas-15 Graphite on Bristol board, 18.5″ x 13″, 2018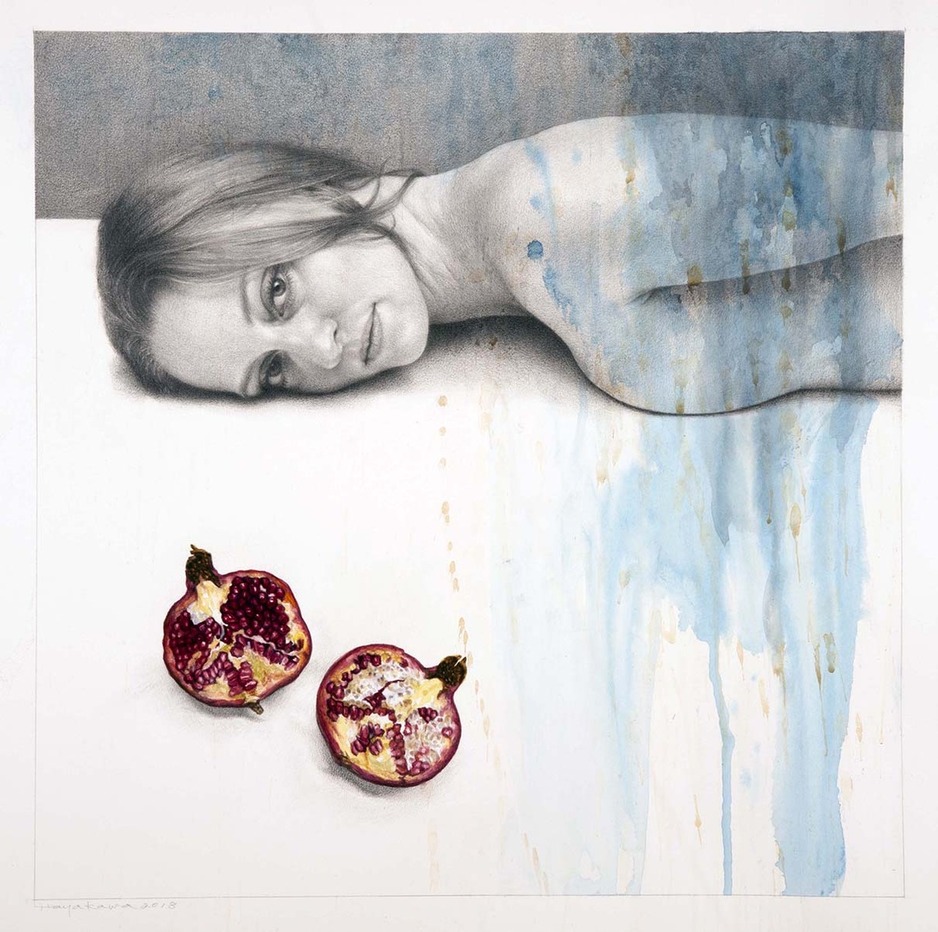 Vanitas-16 Graphite on Bristol board, 16"x 16", 2018
All images use with permission ©Hiroshi Hayakawa
---
About the Artist:
Hiroshi Hayakawa was born and raised in Japan. He earned a BA in French Literature from Keio University in Tokyo. After a short stint working as a computer systems engineer, he decided his love of life was making art. He relocated to the United States in 1991, attended Columbus College of Art and Design earning BFAs in Photography and Fine Arts, and then Cranbrook Academy of Art for his MFA in Photography.
His primary artistic medium has been alternative photography, especially liquid emulsion, ever since he was an art school student. However, his artistic direction has changed recently. He now spends about the same amount of time on his kinetic sculpture work, photography work, drawing and paper craft book projects. He has published his first paper craft book, "Kirigami Menagerie" from Lark Books in 2009. His second paper craft book, "Paper Pups" came out in 2013. His third book, "Paper Birds" and fourth book, "Paper Monsters and Curious Creatures" were both published in 2014.
He currently lives in Columbus, Ohio, with his wife Nanette, 2 cats, 2 French bulldogs and a turtle. He teaches at Columbus College of Art and Design and exhibits his art nationally and internationally.
Visit: www.hiroshi-hayakawa.com