Trois de France
Par Jean-Paul Gavard-Perret
RADOSLAW PUJAN
Radoslaw Pujan : le regard et son double. Entretien avec le photographe
Radoslaw Pujan  à la fois détruit le voyeurisme et l'orchestre avec ironie. Il s'agit de retenir le «temps à l'état pur» cher à Proust. Tout devient une narration de courbes et de lumière.
Qu'est-ce qui vous fait lever le matin ?
Mon épouse.
Que sont devenus vos rêves d'enfant ? J'en ai réalisé quelques uns. J'en ai inventé des nouveaux. Certains ont disparus. Dans tous les cas je rêve, j'imagine et je vis dans les songes que je crée. Et finalement je m'arrange toujours pour que certains atteignent leur but.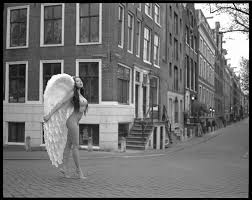 A quoi avez-vous renoncé ? Humm… Question difficile. C'est toujours une question de choix. Cependant je suis optimiste.?.. Ce à quoi je renonce je le remplace très vite par un autre scénario que j'estime meilleur. Et je me convains moi-même que le chemin que j'ai choisi est le bon. C'est une attitude particulière mais elle rend la vie plus facile.
D'où venez-vous ? De Pologne. Quand j'étais enfant c'était toujours un pays socialiste/communiste. A cette époque il n'y avait rien et les gens devaient faire oeuvre de plus d'imagination. Pour inventer des jeux et des théâtres. Je crois que cela est toujours resté en moi. Et même si je sais que nous vivons dans un monde où désormais tout est accessible je rêve toujours. Je pense que j'ai grandi avec ça.
Quelle est la première image dont vous vous souvenez ? C'est trop loin maintenant. De toute façon les souvenirs changent. Chaque nouveau souvenir apporte une modification des anciens. Je pense que cela pourrait être le printemps dans mon village. Loin dans les prairies grasses et les arbres.
Et votre première lecture ? "Le Seigneur des anneaux".
Que'est-ce qui vous distingue des autres artistes ? Je ne veux pas m'appeler artriste. Je continue à ne pas comprendre ce mot. Mais pour répondre à votre question, hummm vous avez peut-être noté que je suis un peu voyeur. J'aime toujours les portraits de femmes, ce qui dans l'art d'aujourd'hui disparaît. Cela me fait un peu vieux style. Ou peut-être que je retourne vers une époque où les femmes étaient féminines, belles au moment où la mode ne changeait pas si vite.
Un petit plaisir – quotidien ou non ? Le chocolat.
Où travaillez-vous et comment ? Je travaille à Bruxelles et dans son univers. La photographie est une manière de me rapprocher des gens. C'est ce que je fais si souvent. Si bien que je peux dire que je pratique deux différents métiers à la fois.
A qui n'avez-vous jamais osé écrire ? Oh à personne. Si j'ai besoin de constacter quelqu'un je le fais tout de suite. Je ne reçois pas toujours une réponse… Mais c'est une autre histoire.
Quelles misiques écoutez-vous ? Chet Baker, Chopin, de l'Ambient, de la House, Vangelis, Parov Stelar…Cele dépend de mon état d'esprit.
Quels livres aimez-vous relire ? Tous ceux de Jacek Dukaj mon auteur de S.F. préféré. Cependant ses meilleurs livres ne sont pas encore traduits.
Quand vous vous regardez dans votre miroir qui voyez-vous ? Recemment je commence à me vois différemment. A savoir comme un homme qui devient vieux. C'est le moment de faire quelque chose de bon avant qu'il soit trop tard. Faire de la meilleure qualité et me concentrer bien plus sur une seule idée. Jouir aussi de la vie. Voyager plus. Chaque fois que je me regarde dans un miroir j'éprouve une des ces idées.
Quel lieu a valeur de mythe pour vous ? J'ai visité quelques villes magiques. Quelque chose de magique que je ne peux exprimer. Cracovie, Prague, Torun Barcelone, Marrakech, Varanassi.
De quels artistes vous sentez-vous le plus proche ? Helmut Newton, Irwing Penn, Ellen von Unverth, Edward Hopper, Rembrandt, Lempicka.
Quel film vous fait pleuer ? Oh je pleure devant tant de films. Même les contes de fée.
Que voudriez-vous recevoir pour votre anniversaire ? Un accès annuel à une grande et belle maison avec jardin et véranda où je pourrais aller quelques fois et réaliser mes idées de photos. Et apprécier la beauté naturel d'un tel lieu.
Que pensez-vous de la phrase de Lacan: "L'Amour c'est donner quelque chose qu'on n'a pas à quelqu'un qui n'en veut pas" ? L'amour a de multiples définitions, cela dépend des perspectives. Celle de Lacan recèle trop de négations or je suis optimiste. Je me sens plus proche de la définition de l'amour par Platon – mais je pense que cela ferait l'objet d'une plus large discusssion. Pour moi l'amour c'est donner tout ce qu'on a sans rien demander en retour.
Et celle de W. Allen "La réponse est oui mais quelle était la question ?" Je le fais très souvent… Lorsque je suis dans mon monde imaginaire. Puis je redemande qu'on me repose la question. Et parfois une fois encore.
Quelle question ai-je oublié de vous poser ? Mon film favori. "La grande bellezza"
Présentation, interview et traduction par Jean Paul Gavard-Perret, le 14 octobre 2018
---
Radoslaw Pujan : The look and its double
Interview by Jean-Paul Gavard-Perret
Pujan destroys and orchestrates voyeurism. The matter is to retain the "pure time" dear to Proust. Every thing becomes a narrative of curves and light
What makes you get up on morning?   My wife.
What happened to your dreams as child? I have realized some of them. I have invented some new ones. Some disappeared. Anyway I always fantasize, and live in those dream worlds I create… And finally some of them I managed to touch finally.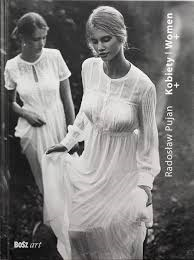 What did you give up? Hmmm difficult question. It is always question of choices. However as I am an optimist… I quickly forget about another scenario that it would be better. And convince myself that the path I have chosen is the best one. Specific attitude, but makes life much easier:)
Where do you come from? I come from Poland. When I was little it was still communist/socialist country. At that time there was nothing, so people had to use their imagination more. To invent games and theaters. I think it is still left in me. And even if now we live in a world where we have everything accessible… I still dream. I think I have grown with it.
What is the first image you remember? That is too far in time. Anyway memories also change in our mind…each time we bring it, we modify it a little. I think it would be spring in the village. Far into field full of green grass, and trees.
And the first book ? "The Lord of the Rings".
What is what distinguishes you from other artists? I wouldn't call myself an artist. I still don't understand this word. Has too many meanings. But to answer your question. Hmmm maybe as you have noticed, a bit more voyeuristic. I still love to portrait women, what in modern art disappears. That makes me old dated. Or maybe I like to move back to times when women were feminine, beautiful, when mode didn't change so quickly.
Why are you fond of "dolls" ? This question I don't understand. I tried to find french version of it…but you put this in English only. So I decided to answer another question that was in French and not in English: Un petit plaisir – quotidien ou non ? Chocolate:).
Where do you work and how? I work in Bruxelles. I am working in IT world. So photography is something that brings me closer to people… That is why I do it so often. So I may say I have two very different jobs.
To whom do you never dare write? Oh I would write anyone. If I need to contact someone I always do it. Not always get an answer…but that is another thing 🙂
What music do you listen? Chet Baker, Chopin, Ambient, House, Vangelis, Parov Stelar…all depends on the mood.
What is the book you love read again? All books of Jacek Dukaj. It is my world favourite SF writer. However his best books are not yet translated.
When you look yourself in a mirror who do you see? Recently I started to look at myself differently. As the man that is getting older. Time to leave something good before it will be too late. To do better quality, and focus on more unique ideas. To enjoy life. To travel more. Each time I look in the mirror I have one of those thoughts.
What city or place has value of myth for you? I have few magical cities I have visited in my life. They have something magic I cannot describe. It would be Krakow, Prague, Torun, Barcelona, Marrakech, Varanassi.
What are the artists with whom you feel closest? Helmut Newton, Irving Penn, Ellen von Unverth, Edward Hopper, Rembrandt, Lempicka
What film make you cry? Oh I cry on so many films. Even fairy tales.
What would you like to receive for your birthday? A yearly access to some big beautiful house with a garden and veranda, where I would go sometimes and realize my photographic ideas. And enjoy the natural beauty of this place.
What does this sentence of Lacan inspire in you: "Love is giving something that we don't have to someone who does not want"? Love has multiple definitions, depends on perspective naturally. This one of Lacan has too many "don't" and I am optimist. I guess closest I can compare his sentence to Love defined by Plato. But I guess it is subject for larger discussion. Love for me is giving all you have without wanting anything in return.
And w. Allen: "The answer is Yes but what was the question?" That is what I often do…when I am in my imaginary world. Then I ask question again. Sometimes again.
What question I missed? My favourite movie: La grande bellezza.
Octobre 2018.
---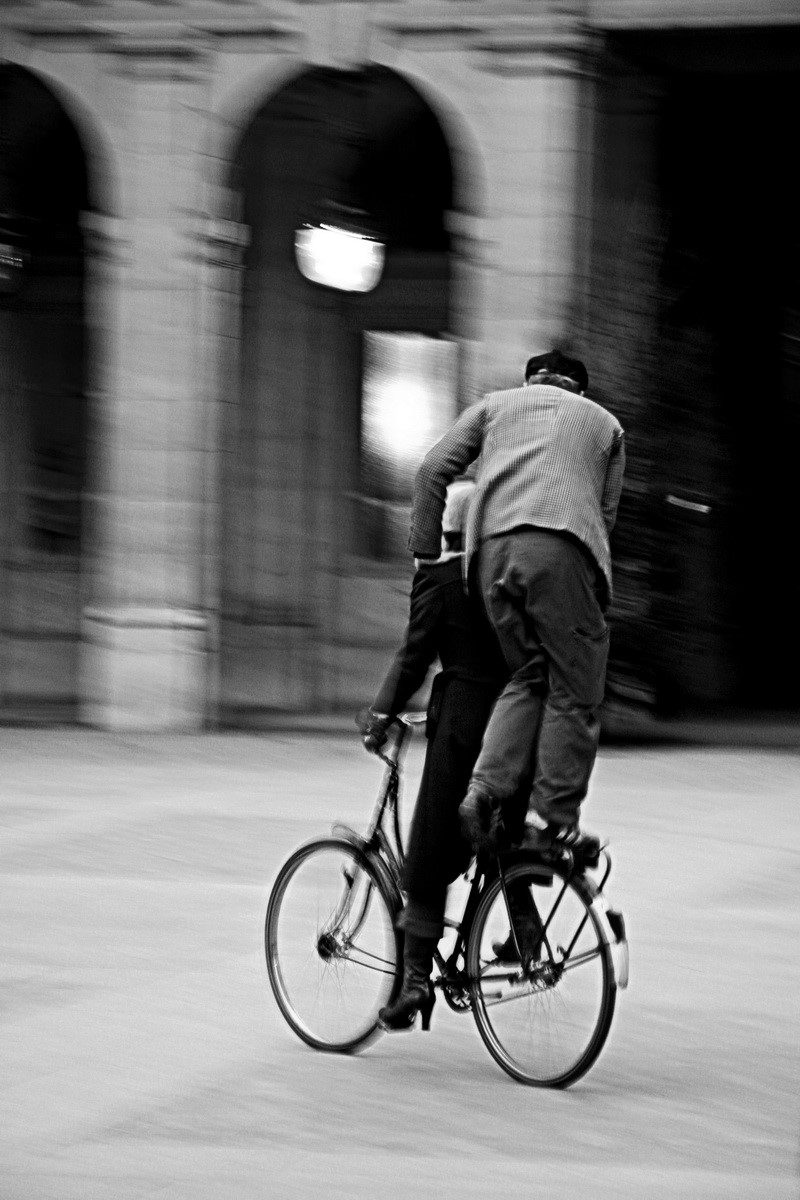 Le Paris de Gérard Laurent
Paris 200-2019, Hôpital Bretonneau, jusqu'au 28 juin 2019.
Touristes et citadins deviennent les tribus qui habitent et agitent l'innommable actuel de Paris. Un monde fuyant s'agite. Il n'ignore pas son passé. Il éclaire le présent.L'anxiété ne manque pas, mais elle ne prévaut pas. Ce qui prévaut, c'est l'inconsistance, la légèreté. Les photos sont pleines de finesse et d'une ironie constamment savoureuse.
Sous les feintes de grandeurs jaillissent d'autres nuances. Le photographe se fait cynique mais enjoué. Proche d'un certain nihihilisme il ne tombe jamais dedans car pour lui cela serait trop facile. Et c'est une grande clé des photos qui mélangent divers niveaux de culture. Cela apporte une sensibilité aux images qui ne divorcent jamais de la vie telle qu'elle est.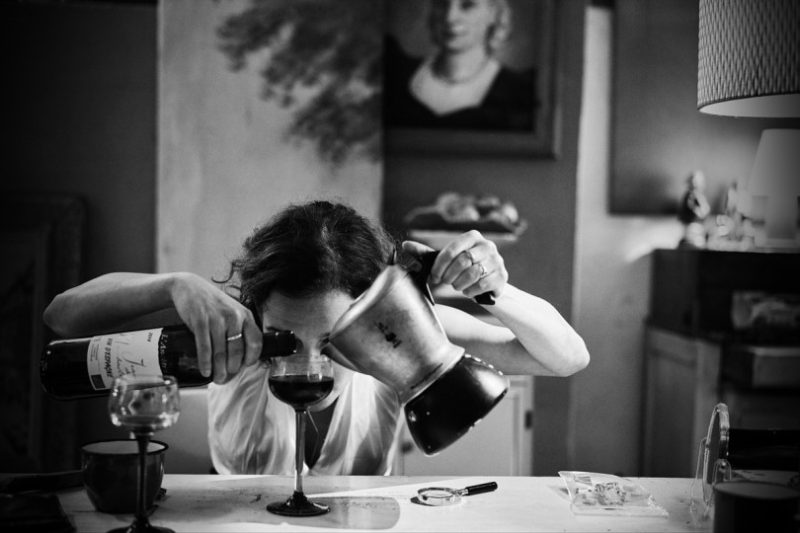 Paris by Gerard Laurent
Tourists and city dwellers become the tribes who inhabit and agitate the unspeakable present of Paris. A fleeing world go on. It does not ignore the past and illuminates the present. There is no lack of anxiety but it does not prevail. Appears an inconsistency lightness. The photos are full of finesse and a constantly tasty irony.
Under the fakes of greatness there are other nuances. The photographer becomes cynical but playful. Close to a certain nihilism he never falls in because for him it would be too easy. And it's a great key to photos that mix various levels of culture. This brings sensitivity to images that never divorce from life as it is.
---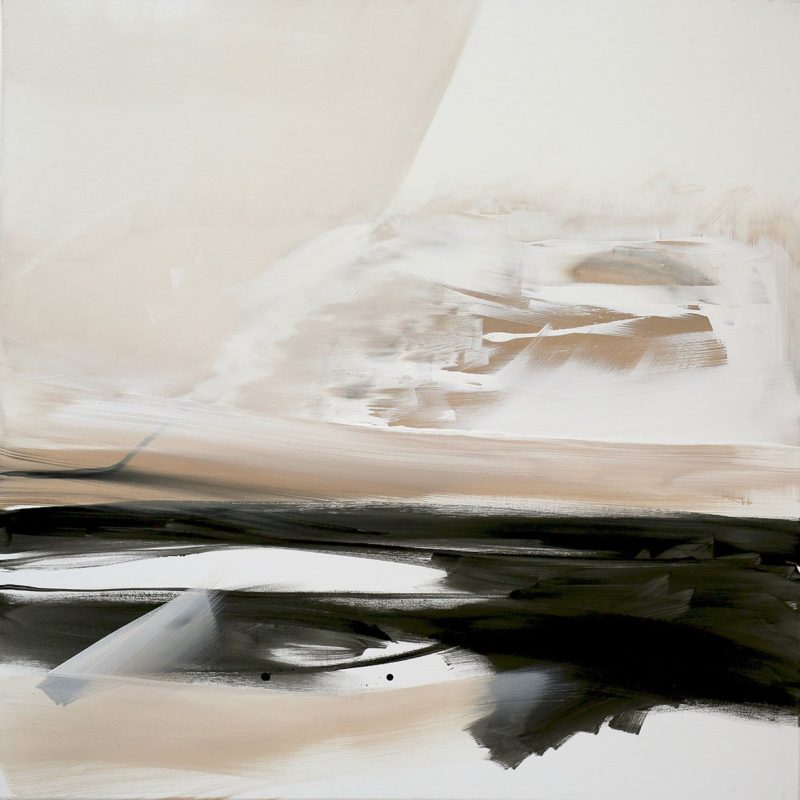 Jean-Baptiste Girod : Féeries glacées
Jean-Marie Girod, La Menuiserie, Lutry, Suisse, du 6 au 14 avril
Jean-Baptiste Girod fait dériver la peinture entre abstraction et figuration. Il crée un langage "pur" pour que la peinture soit une question de forme et de couleur. Néanmoins le réel n'est pas totalement éliminé. Des sortes de banquises, de falaises semblent se dessiner dans des couleurs éteintes.
Chaque peinture devient un lieu etr un non-lieu. La visibilité semble saisi par le gel là où pourtant quelque chose vibre intensément. Sans recherche de l'effet mais un juste accès à une sorte de paradoxal merveilleux.
Jean-Baptiste Girod : Ice-cold Enchantments
Jean-Marie Girod makes the painting drift beetween abstraction and figuration. He creates a "pure" language so that painting is a matter of form and colour. However the real is not totally eliminated. Sort of banquises and cliffs seem to be deponisting in exting colors.
Each painting becomes a place and a no-place. The visibility seems seized by the frost where yet somethng vibrates intensely. Without looking for the effect but a fair access tio some kind of wonderfull paradox.
---
About the interviewer: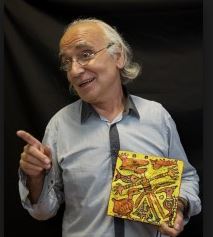 Jean-Paul Gavard-Perret contributes the On Location/France column to Ragazine.CC. You can read more about him in About Us.