JJ Thompson photo. Unsplash.com
---
***
What do the 2015 PISA Results Tell Us
About American Schools?  An Encouraging Story…
by Larry Dake
The public refrain has been familiar for some time now: "Public schools are in crisis and we have to fix them."  This theme has become so commonplace that it is often repeated without any pause to consider what the words "crisis" and "fix" even mean.  As we enter into a Trump Presidency and a pro-charter school, non-educator as Secretary of Education, the time is now to actually unpack and challenge this narrative.  The biggest challenge lays in attempting to find objective measures upon which to base an argument.  Do charter schools outperform public schools?  It depends on who you ask.  Do most of America's teachers do a good job in the classroom?  Again, one's political opinion probably determines their stance on this question.
To attempt to answer this question with objectivity, I have found it important to analyze the United States' performance on the most-recent Programme for International Assessment (PISA) results (http://www.oecd.org/pisa/).  The 2015 results were released in December 2016 and offer insight into America' educational system as well as those around the world.  Most importantly, since PISA has been offered every three years for the last two decades, we have longitudinal data upon which to draw insights about our educational system.
To do so, it is important to establish filters for what makes a "good" educational system.  In my 13 years in public education – as teacher, as Principal, and now as an Assistant Superintendent – I have found access to resources to be a hinge point.  Student with access to fewer resources in their home lives require access to greater resources in the school house.  Without this, schools are simply recreating the social structure that already exists.  Students with less require more – it's a refrain I've championed throughout my time as a teacher and school leader.  The 2015 PISA results provide insight into how America's schools are providing equal access to resources through an analysis of student outcomes.
PISA uses a data point called the "social-economic gradient" to measure each country's progress on providing equal opportunities to all students regardless of income and social capital.  Analyzing the United States' 2015 PISA Science results, 11.4% of variation in student scores can be attributed to social-economic status.  This is below the 12.9% international average.  Interestingly, there is only a loose relationship between overall ranking a social-economic gradient.  One of the top-performing countries, Singapore, had a very high range in scores among their social-economic groups.  It is not a given, therefore, that the top-performing countries are necessarily the ones closing the social-economic gap among their students.
Further encouraging statistics can be found in the PISA analysis – 32% of disadvantaged students beat the odds and scored in the top quarter of all students for participating countries.  Moreover, the United States was among the most improved nations in closing the social-economic gap among participating countries between the 2006 PISA assessment and its 2015 antecedent.  While the United States as a whole has seen improving measures in this area, the variation among schools within the country continue to be troubling.  For example, the 2015 PISA assessment outlined a 91 point different in science achievement between the most affluent and least affluent schools.  Along with this quantitative evidence, qualitative evidence of a gap also exists.  20% fewer students in less affluent schools expect to work in a science-related career than their more-affluent peers.
So what does all of this data mean?  At 30,000 feet, I believe it means that America's schools are moving in the right direction.  It appears that the United States is closing more gaps than other nations in the world.  Compared to the 2006 PISA results, America's gaps between high and low socio-economic achievements have not only narrowed, but they have closed in greater numbers than those in other nations.  Within the United States, however, large gaps between high and low socio-economic groups still persist.
One interesting caveat from the PISA data is that many of the high-achieving nations (i.e., Canada) do not rely on strict command and control for their educational policy.  Instead of a strong national education department dictating policy (i.e., mandated Grades 3-8 assessments in federal law), Canada's provinces have ultimate control over policy.  One possible pathway towards even higher PISA scores could be to de-emphasize federal mandates on testing and bolster local resources towards effective instruction.
As we enter into the Trump Presidency, America's educational policy future remains unclear.  Based on the 2015 PISA analysis, however, our nation's schools have made measurable progress in closing socio-economic learning gaps.  Over the next four years, the policies and practices upon which the Trump Presidency focuses should emphasize a further reduction in these gaps.  Are America's schools in "crisis" and in need of a "fix?"  The 2015 PISA results would indicate that they are not, but that work remains to be accomplished in closing the gap among America's affluent and disadvantaged schools.
---
About the author: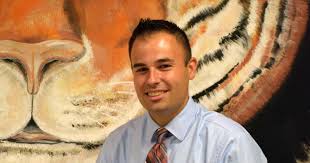 Dr. Larry Dake is the Assistant Superintendent in the Union-Endicott CSD in upstate New York.  In addition to his current position, he has experience as a high school teacher and a building Principal.  His doctoral dissertation focused on high-stakes teacher evaluation practices and their impact on principal leadership.  Since then, he has been published in several publications including the Principal Reader and the Vanguard publication by the School Administrators Association of NYS.  He resides in Endwell, NY, with his wife Kelly and three young children.