Photo by Monteith McCollum
Mendi & Keith Obadike take questions about their work in a presentation at the Binghamton Tech Center, March 27, 2018.
---
 An Architecture of Sound: 
Music's Spacial Dimensions 
with Julian G. Guevara
Interviewer
The incredibly visionary duo of Mendi and Keith Obadike visited Binghamton this past month after corresponding with associate professor of English, Dr. Jennifer Stoever. Mendi and Keith spoke in front of a full house of Binghamton students and residents at Tech Works Binghamton about their past and future projects.
These unique artists create music, art and literature. Their musical pieces are often implemented as sound installations in public spaces such as museums, parks and Times Square in Manhattan, New York. Mendi and Keith's work has garnered attention all over the United States, and some of their honors are Pick Laudati Award for Digital Art, a New York Foundation for the Arts Fellowship, and a Rockefeller New Media Arts Fellowship.
The two artists, according to Keith, play off the idea that their music can be spatial and at times even architectural. This is in reference to the way in which Mendi and Keith incorporate public space and location into their work.
This is an aspect of their projects that Dr. Stoever has incorporated into her project, The Binghamton Historical Soundwalk Project, or the BHSP. Dr. Stoever began her project in the spring semester of 2014, and she is seeking to use sound installations in an attempt to bridge the gap between students and year round residents. This will be accomplished through taking a soundwalk that contains site-specific sound installations and thinking about the way in which we listen to shared public spaces and each other. Dr. Stoever just received a 2018-19 Whiting Public Engagement Seed Grant for the Binghamton Historical Sound Project.
***
Q: Let's start at the beginning, where are you two from?
A: (Both) Nashville, Tennessee.
Q: In what ways, if any, did growing up in a southern city with a rich musical history inspire or influence the work that you do?
A: (Mendi) Yes, growing up in Nashville (Music City) did influence us. We could go on for days about it. Although we were not so conscious of how unique it was while we were there. When we were kids (we didn't know each other yet) we both attended a concert given by the 100-year-old composer/pianist Eubie Blake at Fisk University. This made us both think that a long life in the music was possible. In Nashville it was quite normal to be a professional musician even with all of the inherent challenges.
(Keith) I had an uncle who had made some blues records and an aunt who was a well-known gospel singer. So I always thought this was a viable career, a powerful way to live, and, a possible calling. Uniquely, there are three prominent historically Black colleges in Nashville with their own legacies as sites of cultural production and activism. Many people don't know that Nashville became known as Music City because of the global tours done by the Fisk Jubilee Singers in the late 1800s. That legacy of cultural work influenced so much that we were married in Jubilee Hall at Fisk University, a building also called Frozen Music. The idea that our music can be spatial, even architectural, runs through our work to this day.
Q: Mendi, you have said in an older interview that most of your work comes from a long conversation that you have together. Is there any one contemporary conversation that you two have had regarding the present moment?
A: (Mendi) I'll start by saying that I think of it as one long conversation that has spanned several years, has taken some turns and sometimes does something new, but we really are still in conversation about things from 20 years ago.
(Keith) Most of our conversations show up in our projects, they're all about listening, awareness and paying attention so that's what our conversations are about; directing attention and how do you focus on teaching a given area.
Q: Would you say that there is one specific project that really stands out to you as something that was profound in the context of your lives?
A: (Mendi) I think all our projects stand out to us in one way or another.
(Keith) Yeah, the projects come out of dialogue and are continuous, so I'm not sure if there is one specific project. Obviously if we look back there are different points in our evolution and different things are emphasized and the projects even take on different forms, but it all feels like a continuous conversation, with different facets of the conversation being highlighted in each project.
(Mendi) Although there isn't one specific project that stands out, the past 10 years it has been really clear to me that we do a long extended listening activity for audiences, and I always come away from those projects understanding something that I didn't know I was going to understand. Some of it is about listening to voices, some of it is about what I learn from trying to make things for other people to listen to, and sometimes it's about realizing something.
Q: Do you have any specific criteria or way to choose where you do your installations? Being that they are in all different kinds of places across the US, is there anything specific that you choose to work around?
A: (Keith) We usually have a lot of things that we want to explore; ideas, in some cases stories, musical content. So we are working on a lot of different things at one time loaded up in the hopper, and then if someone approaches us we have something that can resonate there.
***
What's next for Mendi and Keith? Well, the two artists are working on a sound project that revolves around the profound female African American author Octavia Butler. They are currently raising funds to send a small satellite out into space to transmit a sound piece from the satellite.
More information including photos and videos of their past projects can be found on their website, http://obadike.squarespace.com/ Some of their projects include, Fit (The Battle of Jericho), Blues Speaker [For James Baldwin] and Compass song.
As for Dr. Stoever, she is currently co-teaching a course with Binghamton University Cinema professor Monteith McCollum. Together they are working on implementing one of the final phases of the Binghamton Historical Soundwalk Project. This phase entails the recording and installation of sound pieces that are specific to their site of installation. Stoever and McCollum expect the project to be ready for May Day, or First Friday May 4th, 2018.
---
About the interviewer: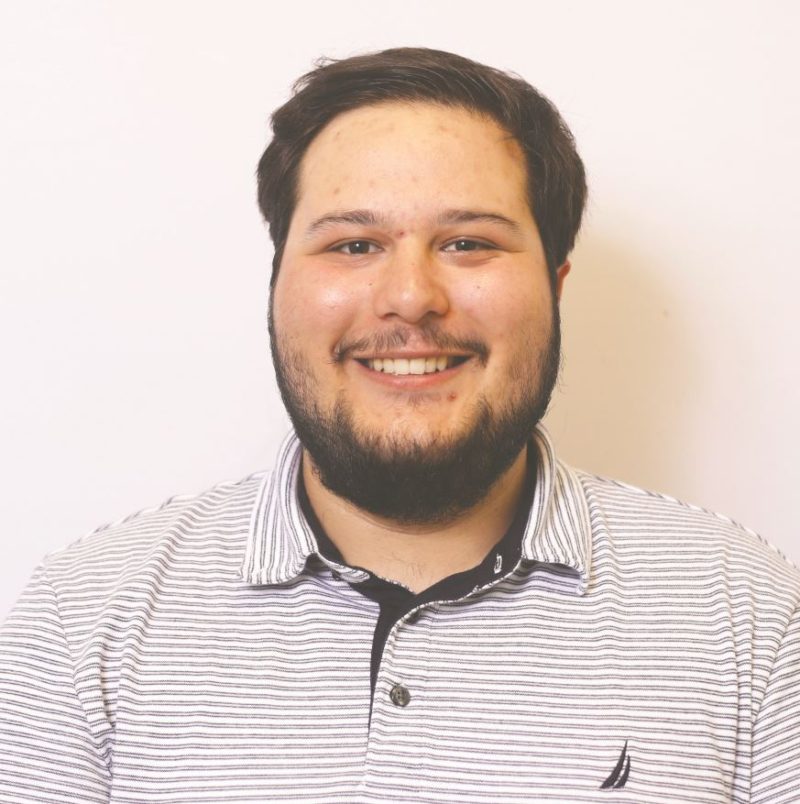 Julian Guevara is an English major in his final semester at Binghamton University. He mainly writes within the journalism world, but he also writes poetry and has been published in a Z Publishing House anthology. After graduation he is looking to work for a newspaper in a city covering sports like he does now for Binghamton's Pipe Dream.