Photo by Casey Horner on Unsplash
---
***
Space, Time & Magical Sound
Our intrepid music editor drops us at heaven's door
by Fred Roberts
Music Editor

Introduction
A wonderful therapy for the modern age is to blend out all the headlines and news stories that come our way and focus on the music these days give birth to. The news will fade, but much of the music will last. In the last weeks I have been immersed in the aural artistry of several current releases, three of which I selected to share here. The record I've impatiently waited for since last year is the debut album by the Baconanas, winning band at last year's Hamburg edition of Local Heroes. The record was beyond everything I had hoped. A pleasant surprise is the latest CD of Portuguese singer of chansons, Rita Braga, who has shown a knack for re-discovering and re-interpreting evergreens of the 20s and 30s, but now with a huge leap into the future. Last but not least is the Catalan musician Florenci Salesas. On a recent visit to Barcelona I had the honor to receive an extremely limited vinyl edition of some of his new compositions, which turned into thoroughly mesmerizing experience.
Rita Braga – Bird on the Moon (Lunadélia Records)
Years ago on the old time radio show Dimension X I heard an adaptation of Robert Heinlein's story The Green Hills of Earth, about a man called Rhysling, singer of the spaceways, a folk singer who accompanied the first travelers into outer space. Rita brings this idea to life, maybe the first time ever, with a set of 14 songs in nearly half a dozen Earth languages that explore the wonders of the cosmos, while never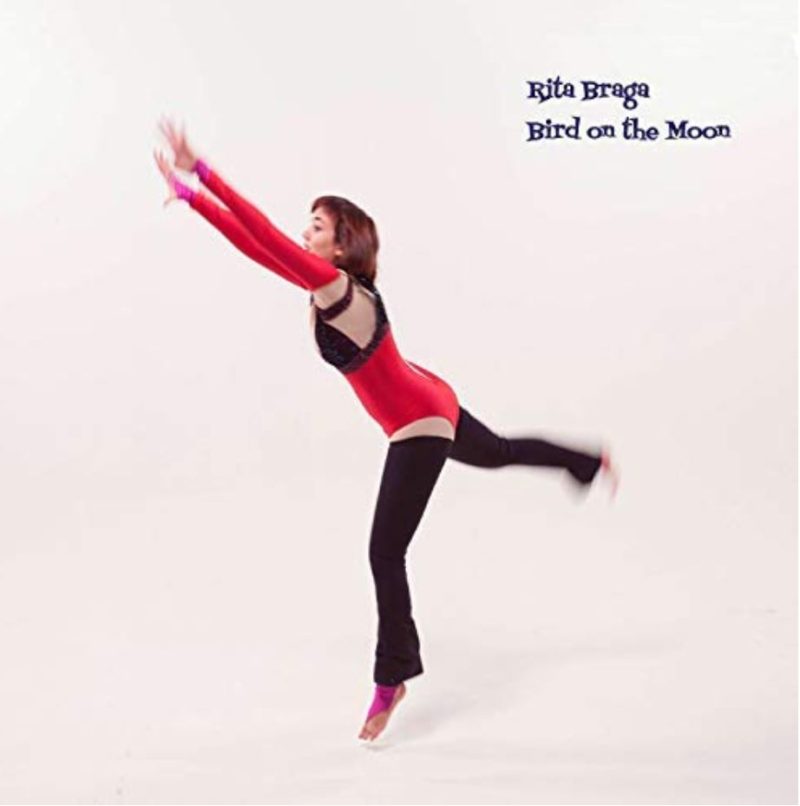 losing perspective of the importance of human love. A ukulele, synthesizer and a few other instruments are all she needs to charm her listeners.
"Is there another world?" Rita asks in the first song and invites us to follow the stars to places of magic. She follows up with a song that must exist in any repertoire of a spaceway troubadour, National Anthem to the Moon, a title that Bruce Haack, pioneer of electronic music, recorded in 1970! Mary Ocher makes a cameo appearance on the track with backing vocals, icing on the nebula. The longing sound of Vampires on Horses conveys a feeling of nostalgia that a space voyager might feel traveling so far from home, the lines:
One summer day when all the stars are clear
I'll step down from the mountains, wash my face in rivers
that stream on tv through analog devices
airing from the old days of golden radio.
 The German piece Das Delfinwunder (The Wondrous Dolphin) combines a Kraftwerkian sound with the dolphin's lament to be free and to fly into the unbounded universe. It is a positive answer to the monologue of the whale in Hitchhiker's Guide to the Galaxy which materializes above a planet and crashes to the ground.
The instrumental Believe it Or Not promises that retro 1960s science fiction will be quite modern in the age of space travel. It must be played in the first manned rockets to the next solar system. Je N' Arrive Pas, sung in French, will be a fitting lullaby on that journey. The closing track of the cd, A Quantic Dream with its poetry reconciles the loneliness and longing for home with a feeling of belonging in the dream of space.
All in all Bird on the Moon is ahead of its time, as we can only imagine what it would be like to live and travel in space, far removed from the Earth. This cycle of songs captures the emotions of wonder, melancholy, and nostalgia that must accompany such travels. Nevertheless, it is well worth a listen, even in our Earth setting.
https://www.youtube.com/watch?v=G1ev9bQI2c4
https://www.youtube.com/watch?v=6_kAIyCFom8
https://lunadeliarecords.bandcamp.com/album/bird-on-the-moon
The Baconanas – Not Worth a Penny
The Baconanas are three dudes from Glückstadt that work wonders with guitar, bass and drums. Blind Lemon Paul on guitar/vocals, Jacob Roux on drums and Marcelo Wallace on bass. Before I heard their debut I expected an eclectic mash of blues, country and garage, which would have been grand. What arrived was a stylistically focused whirl on a skateboard through rock and roll city. The band hit the ground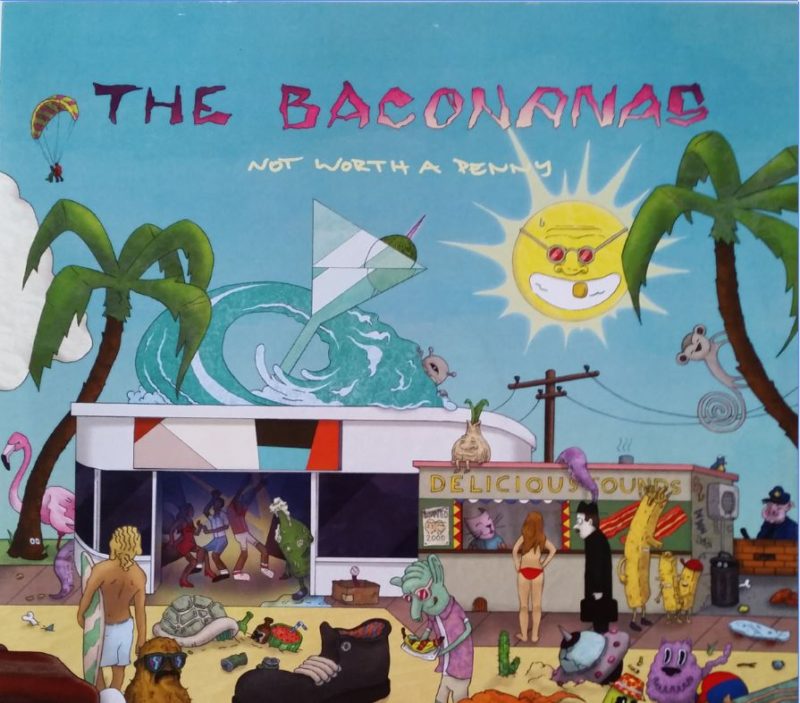 rolling with the opening Baconanas Theme, a retro sixties tune that dots the i on surf instrumental. After that they rock their way from one slam dunk to another.
All I can do is point out some of the more delightful moments, like in All the Things They Say about being mistreated and lied to: "You tell me once again that you want to be my friend" and the one syllable answer "no" cuing in a round of guitar coolness. I Can't Knock on Your Door with its hard funk feeling and the ruddy poetry of its opening lines "I want to have you barefoot by my side, with dirt on your feet like a nature's child" is so visceral. Wasted Beauty surprises with a delicious keyboard solo at just the right moment. Mediocrity is anything but: statements like "sometimes I get the shakes, sometimes i get the shivers, sometimes it's like an earthquake, sometimes it's like a river" are nothing less than profound and the three-voice-unison calling "I need you the most" even gives a hint of the Fab Four! Blue Little Town is a worthy entry to the category rock and roll ballad, describing life in a small German town and showing how universal that small town feeling can be, "It's OK though, I'm all right" a cue for more guitar sublimity. If you play Curriculum Vitae a a couple of times on a few select radio stations, you'll wake up the next day with a new catchphrase in the language: "I don't do the square dance." A Wicked Journey with another wicked keyboard solo says goodbye to the listener after a fantastic 33 minute run.
At first I wanted to call this garage rock, but it's way beyond that. The Baconanas have one foot in the garage and the other in Woodstock, as well as anticipating the seventies. Tight compositions, guitar breakouts and lyrical surprises lace their way throughout. The vocals, guitar and beat infuse each other into multiple moments of "this totally rocks." In some way the record reaches into the realm of Velvet Underground's Loaded, as a statement of pure rock and roll. Not worth a penny? Ha!
https://www.youtube.com/watch?v=NnzTgqLtAlc
https://facebook.com/thebaconanas/
Florenci Salesas – Rèquiem Tinitus
Florenci Salesas is a musician, author and experimental filmmaker well known and respected in the cultural underground, but whose name will perhaps draw a blank in mainstream circles. This may be partly due to his focus on his home country and culture of Catalonia, but also (sadly) because of the noncommercial and high artistic nature of his projects. He has composed and performed music to accompany Buster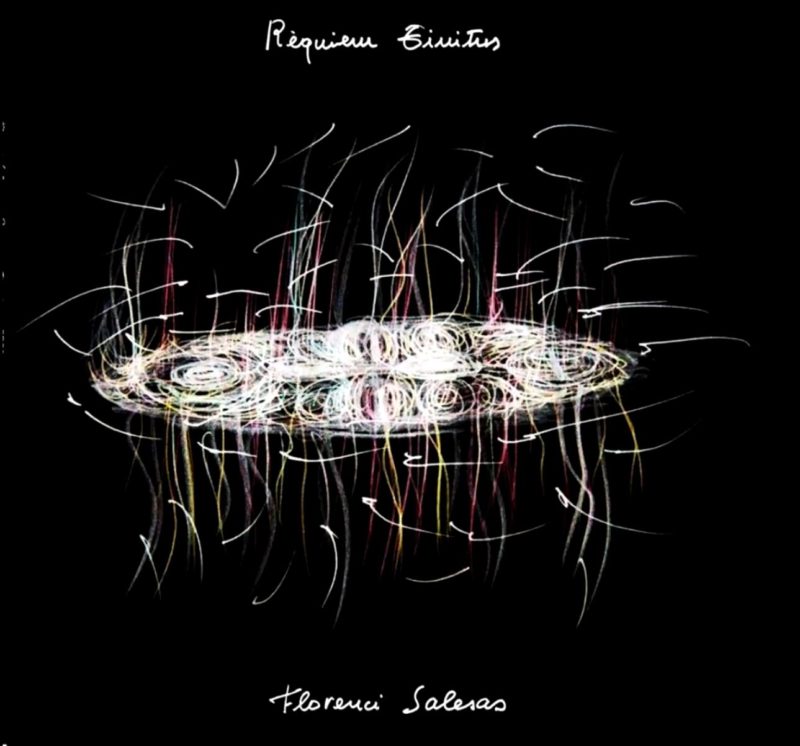 Keaton films, often supports Catalan poets and authors in readings of their works, as well as involvement with various underground musical projects spanning the early 80s to the present day. He is a long-time member of the Catalan band Motor Combo and just recently joined forces with the Barcelona group Lubianka, who perform a distinctive interpretation of krautrock-psychedelia.
Florenci's new solo release Rèquiem Tinitus presents a complete requiem in two parts, each around 18 minutes. Part 1 presents electronic drones intermingled with a peaceful chorus of heavenly souls somewhere off in a distance, but approaching and passing in succession. Or perhaps it is the listener who is in motion? This might reflect Florenci's stated intention to create a perfect background music for driving. Altogether the soundscape creates a wondrous sense of intrigue and discovery occurring in a strange, unearthly setting. Part 1 of the requiem also bears a spiritual relation to Schoenberg's Transfigured Night though keeping the drama at a more subtle level. Part 2 of the requiem begins on a discordant note, with competing sonic outbursts that finally settle into a lovely synth motif that soothes the previous unsettledness, almost mournfully, before morphing into a mysterious recurring melody something like Tubular Bells beamed through a prism. By its conclusion the requiem seems well-suited to accompany a landing of the Apollo Lunar Module on the dark side of the moon. The conclusion of the work conveys a sense of triumph that transforms into a restating of the soothing motif heard towards the beginning of Part 2.
Not just a minimalist work, Rèquiem Tinitus is a marvelous masterpiece to accompany a mental journey of your own making. Florenci Salesas must become better known outside of Catalonia.
---
About the author:

Fred Roberts is a native of Cincinnati living in Germany since 1987 who enjoys subverting the arbitrary commercial process in which great works often go unrecognized. He has a dual B.S. in Computer Science and Psychology from Northern Kentucky University (1984) and a Masters in Psychology from Bielefeld Universität (1999). He contributed short stories to the early ezine "D A D A RIVISTA CULTURALE E/O TELEMATICA" (1995/96), and later to the short-lived Greenbeard Magazine, in 1997 receiving a Google Blog of Note citation for his Weblog indeterminacy.blogspot.com where he wrote 428 "one-minute short stories" inspired by found photos. Fred is also creator and designer of Elbot.com, an award-winning AI system. His interests include literature, film, photography and discovering all the well-kept sounds Europe has to offer.
And don't forget to check out Fred's monthly playlists!