©Richard Young
Arabian Coffee
---
Artist Spotlight
A Style of His Own
The work of Richard Young
Ragazine: Richard, can you tell us something of your background?
Richard Young: Though I have always had a flair for pencil and chalk drawing, I graduated in engineering in 1983 and with a passion to travel, I initially pursued a career as a design consultant in various managerial roles with international design consulting companies, residing primarily in the Middle East. Nevertheless, an artisan at heart, I returned to Commercial Art in 2003, initially as a semi-professional artist and have extensively developed my own personal style and technique. 
Rag: Can you share bit about your process? 
RY: I create all oil paintings entirely using a knife, often in a limited colour palette and mixing only on the canvas. I generally start with one or more photos in collaboration with the models (Dancer or Musician) and photographers. I only do the occasional portrait from life. I decide upon the type of background I want, though they are usually plain, fairly generic or abstract as detailed backgrounds tend to be less popular.
I then sketch out the background and pose outline I am looking for using the photo(s), and fill in any missing bits or make any adjustments to suit my particular preferences. I rarely change the face as I send images of the finished painting to the model wherever possible and prints when requested. I decide upon the light source and make any adjustments to the background and model.
I usually paint in 3 layers. The deep shadows first, then the mid tones, overlapping and blending into the dark tones, then the light tones and highlights over the mid tones.
Rag: How would you define your style?
RY: The style of my artwork is modern, yet classical/traditional and occasionally contemporary. The compositions are influenced and inspired by the realism and romanticism of my favourite post-renaissance classical Masters and their timeless, romantic masterpieces. My artwork compositions mostly entail dramatic lighting and shading, in a high contrast. I simply adore light and am fascinated with its arguably undue influence on any subject.
Predominantly figurative, I aim to capture a carefully composed aloof anonymity, mood, atmosphere, drama, passion and emotion of the performance in a frozen realism, rather than characteristic individual representation of the performers themselves.
Rag: Do you still practice engineering?
RY: I gave up engineering in June this year to focus solely on art. Until then, I used to spend between 20 and 30 hours a week painting at night and weekends.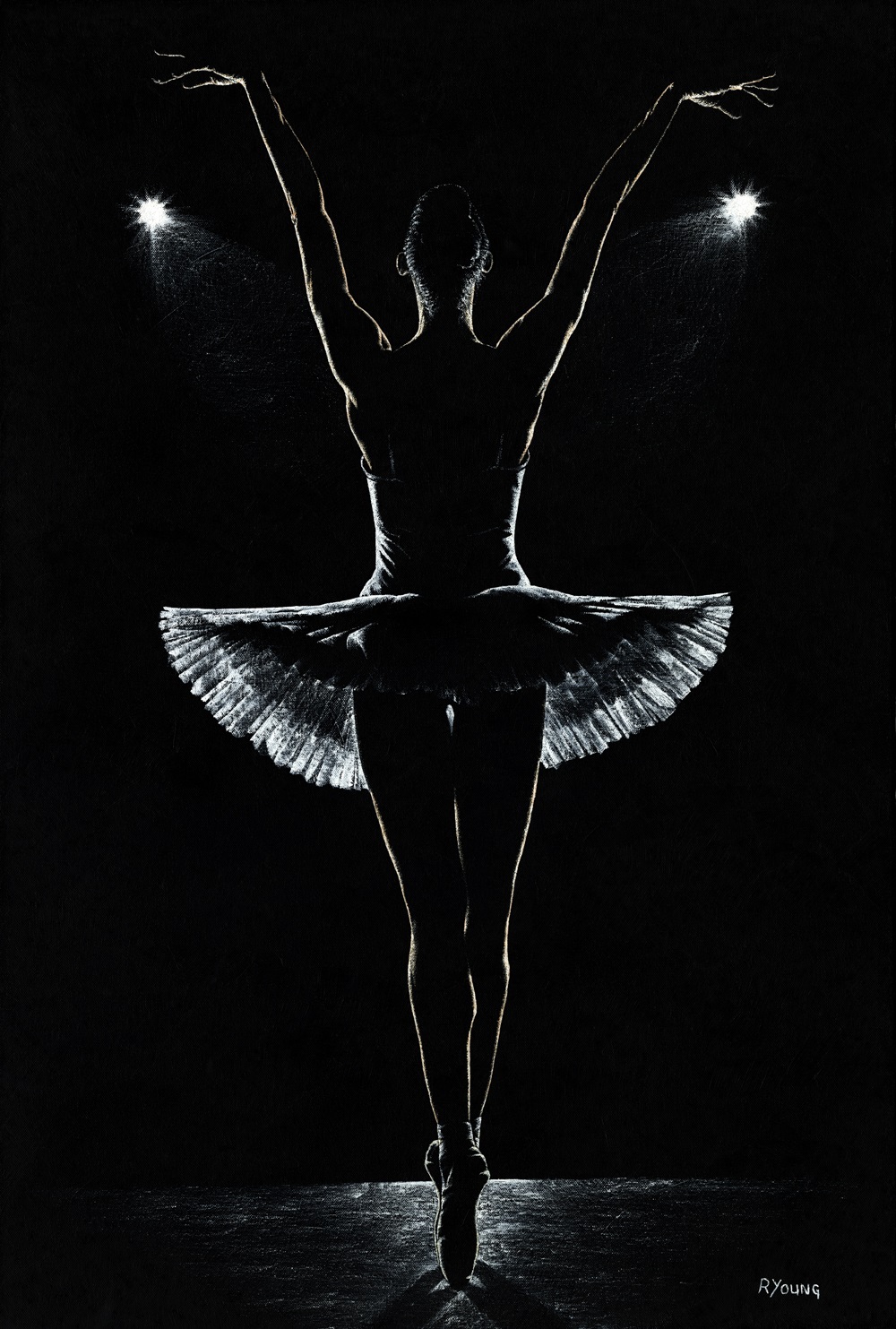 Secret Rehearsal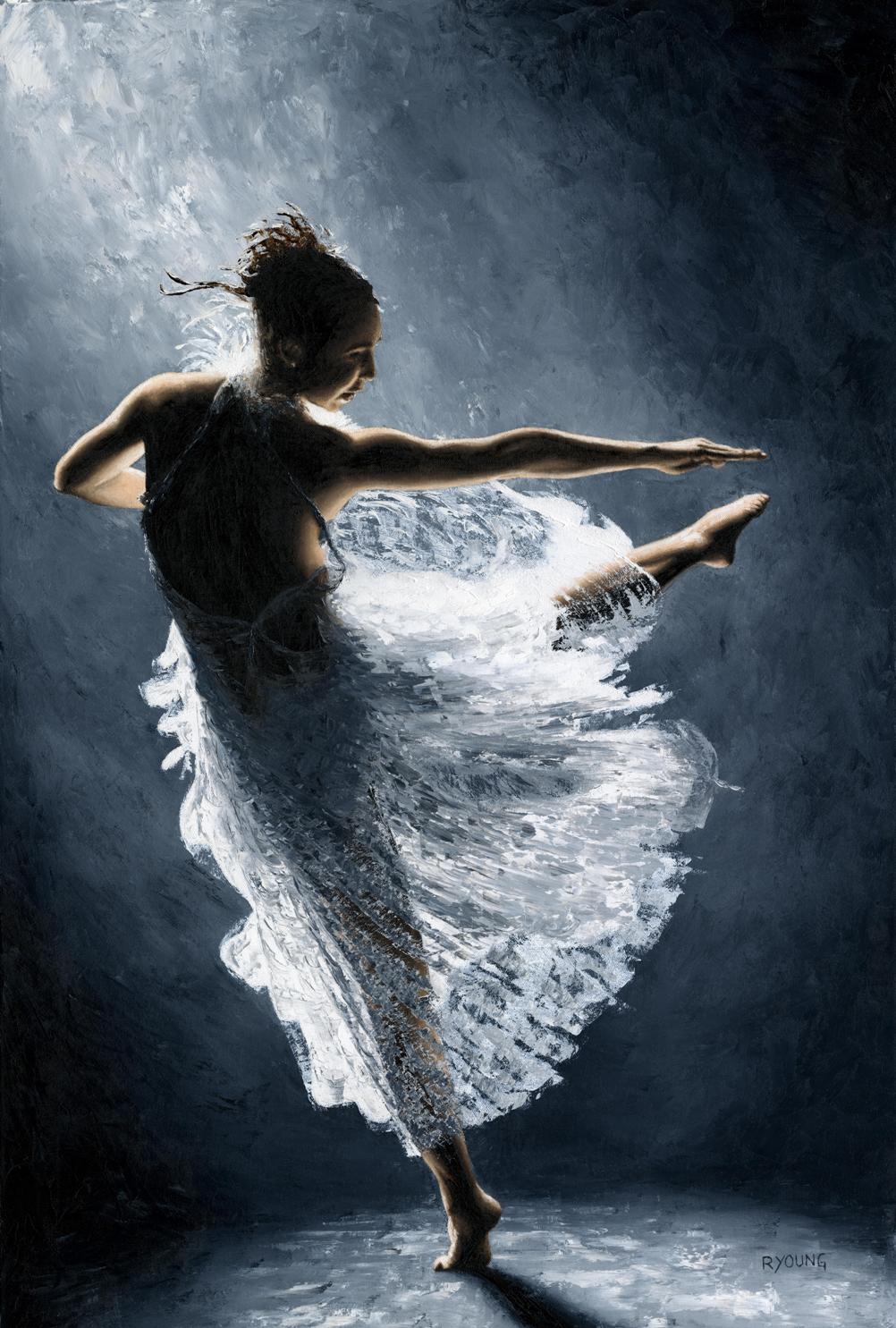 Solitaire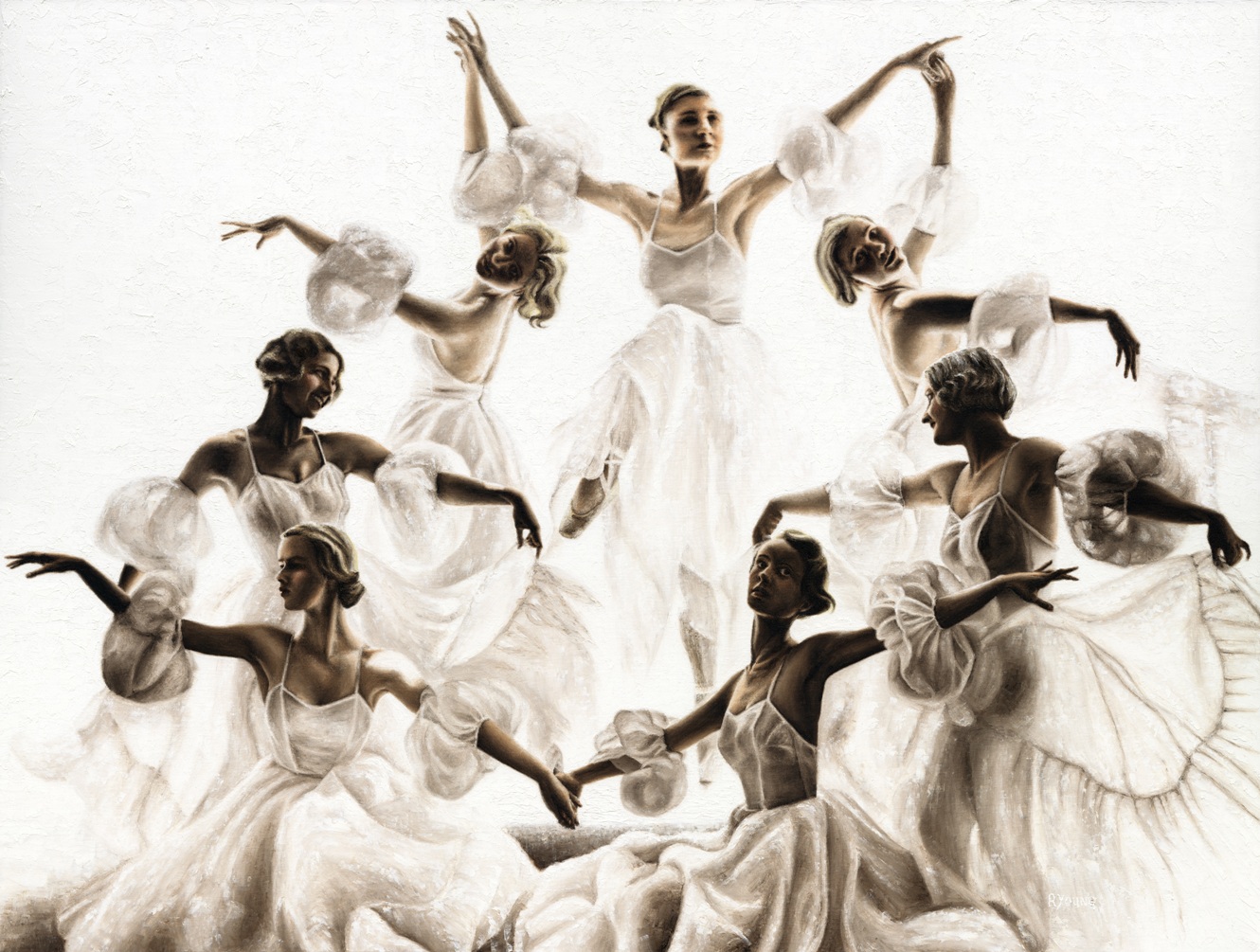 Serene Tranquility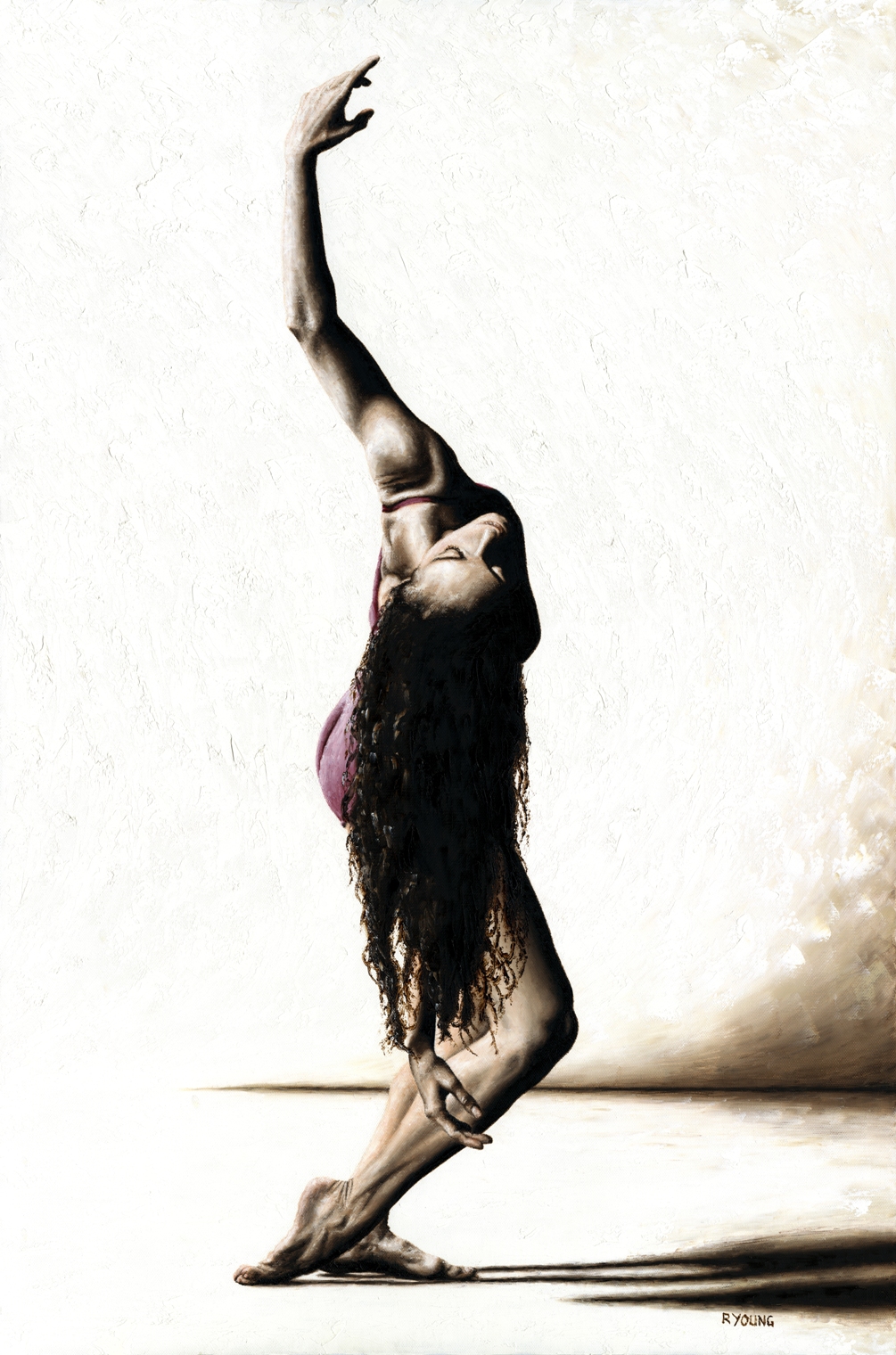 Presence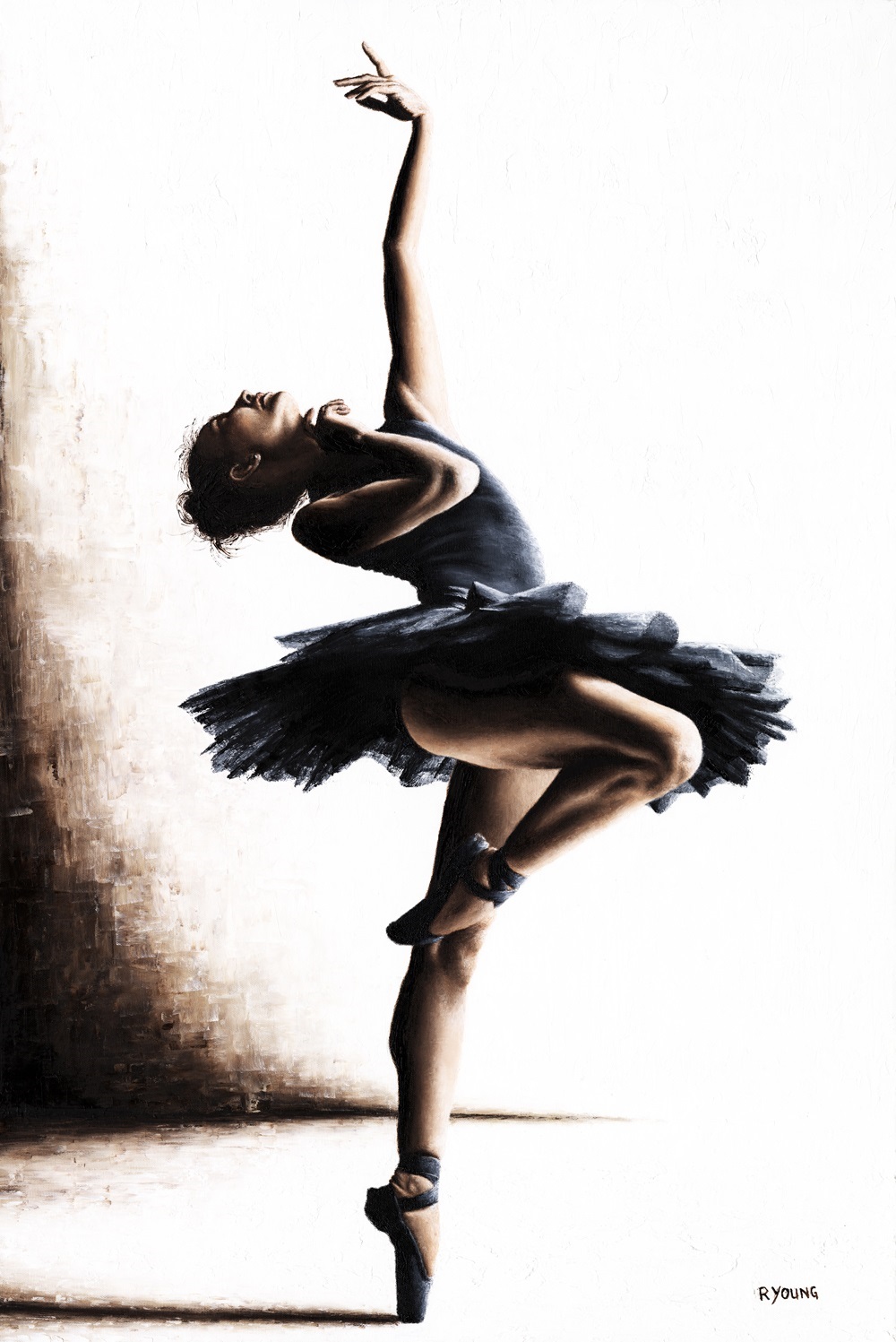 Mystique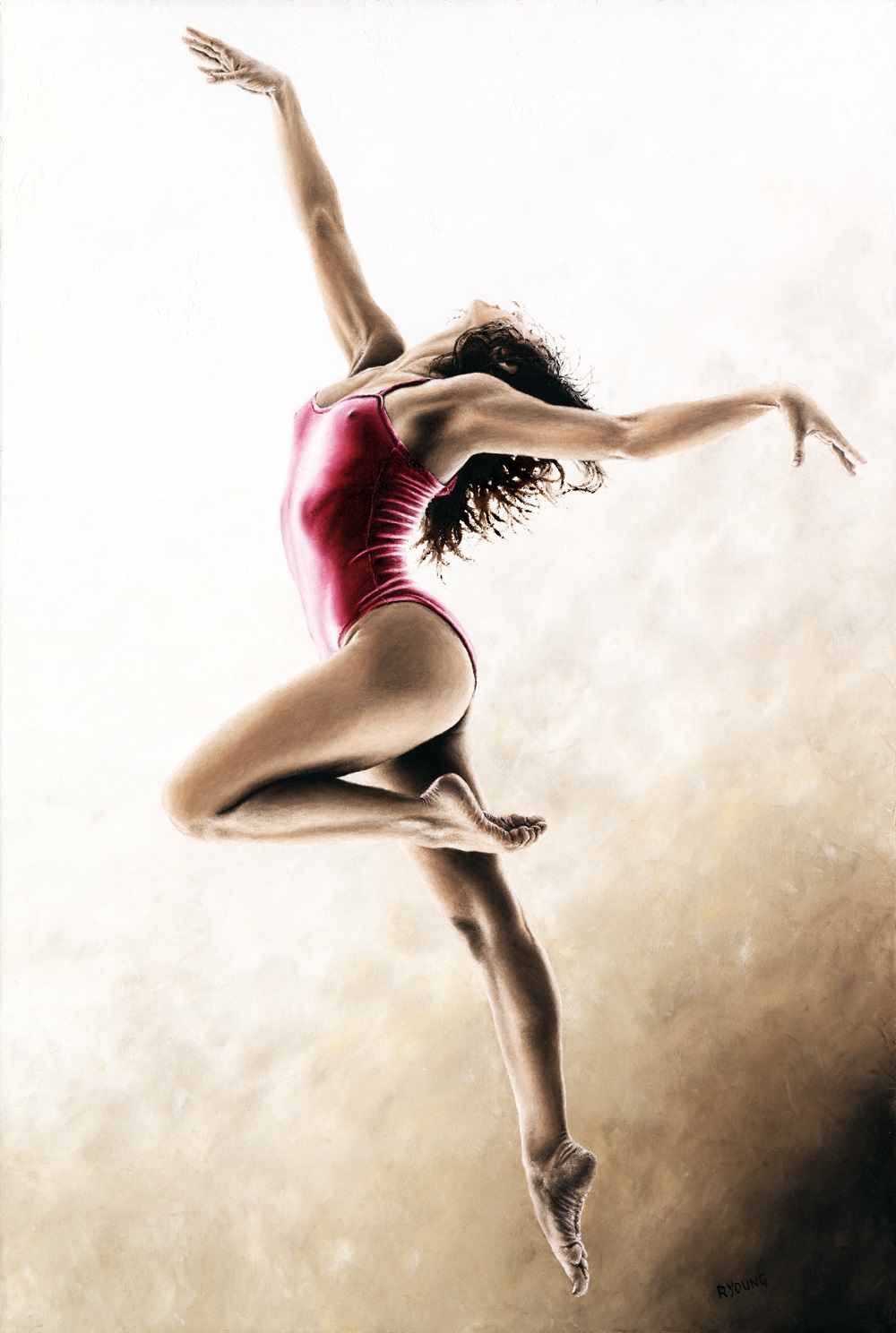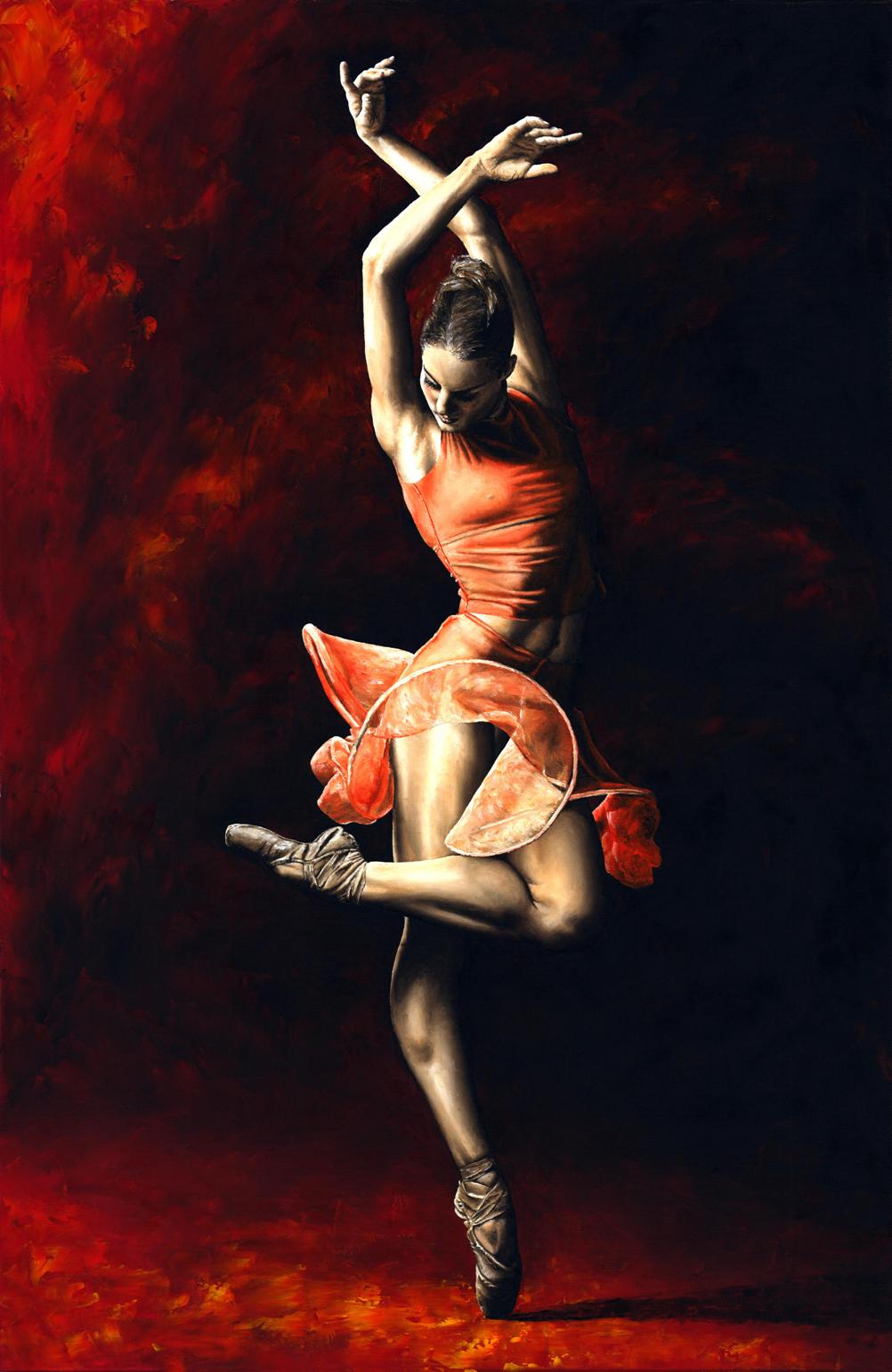 The Passion of Dance – Drew Jacoby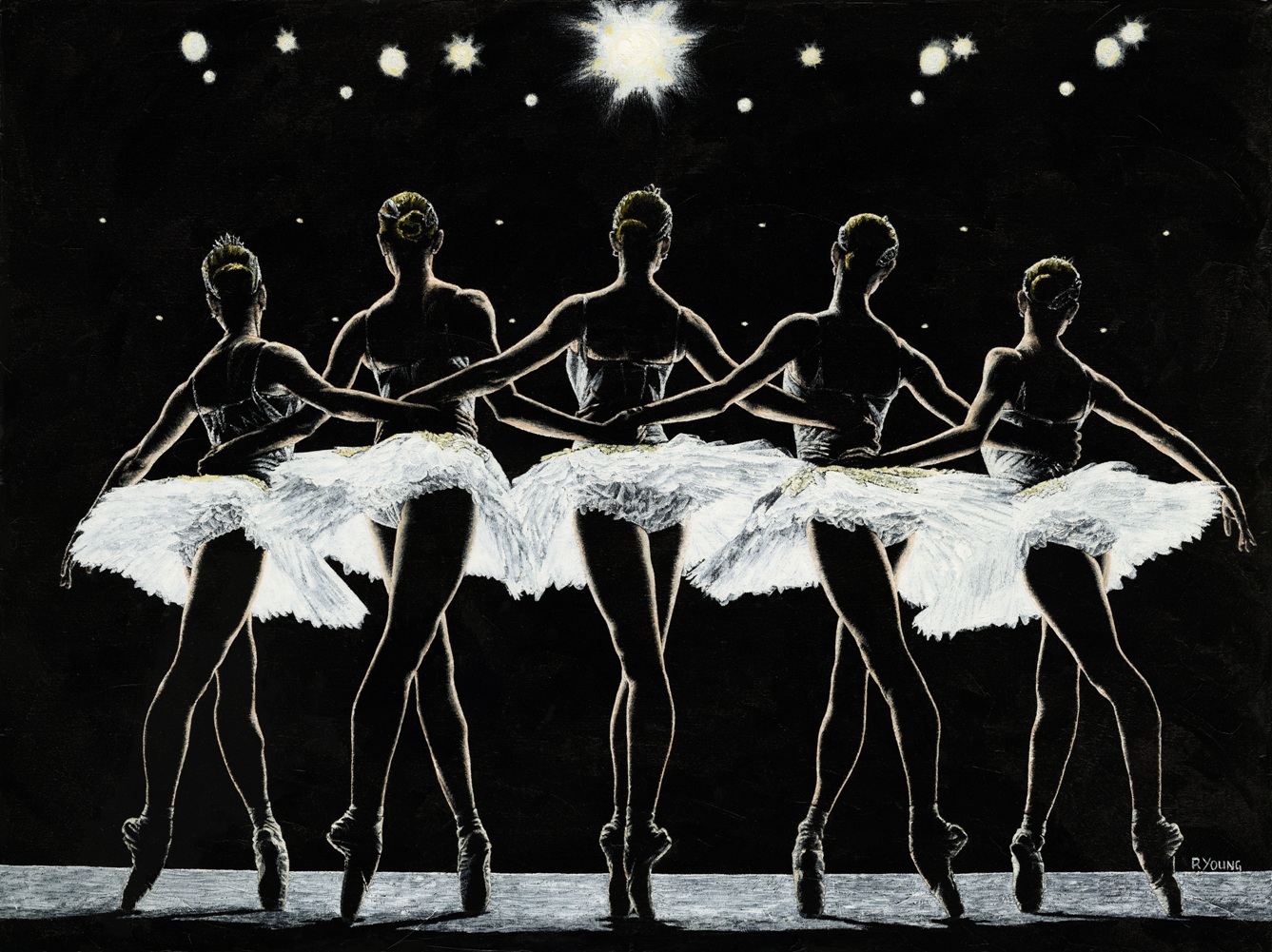 Dance Finale
All images use with permission ©Richard Young
---
About the artist:
Richard Young is a self-taught professional Artist, born in Yorkshire, in 1961, and now based in Reading, UK, where he has his office and studio.
For more information, see https://ryoung-art.com/