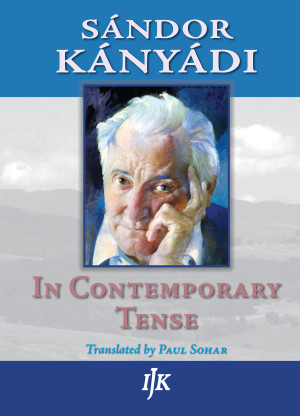 Hungarian-Romanian poet and iconic spokesman
of Transylvania, Sándor Kányádi, dead at 89
by Paul Sohar
Contributing Writer
Sándor Kányádi (1929-2018) was born in a small Hungarian village in Transylvania, Romania, the son of a small farmer – more commonly called a peasant – and a mother who died when he was but eleven years old. After fifth grade he got into Protestant parochial boarding schools and eventually graduated from a technical high school. He got his teacher's certificate from the Hungarian University of Kolozsvár in 1954; he never officially practiced the profession in a classroom, but he did unofficially as probably the most assiduous and most beloved promoter of poetry in Hungarian schools and cultural centers all through his life, reciting his own poetry as well as the Hungarian classics.
The following year saw the publication of his first award-winning volume of poetry, and he worked as an editor of Hungarian-language magazines until his retirement. He published his first poem in a newspaper in 1950; it was dedicated to the May 1st Labor Day and posted on a school bulletin board where a visiting journalist noticed it and placed it in his paper. From then on his poems were always welcome in every Hungarian-language publication.
As a young idealist, he believed in the socialist/communist utopia until the Hungarian Uprising in 1956 in which the spontaneous and justified demands of the people were answered by tanks on the part of the occupying Soviet rulers. That put an end to his trust in "proletarian internationalism", and he stopped serving the communist ideology with his poetry. Instead, he started to speak out on issues concerning his Hungarian community stuck in Romania, and he didn't just carefully frame his message in fables and allegories but actually confronted the authorities about arbitrary actions, especially when his wife was imprisoned on trumped-up charges. In the meantime though his works continued to be published. Even translations of Romanian poetry (done as much for literary reasons as to pave the way toward ethnic reconciliation) soon followed and earned him a prize from the Romanian writers' association, but contacts with the West were very restricted at that time, and the highlights of his international carrier came later; 1988 International Poetry Festival in Rotterdam had him as an honored guest.
Kányádi enjoyed the same status at the Helsinki Art Festival alongside Robert Creeley in 1996, and in 1995 he received the coveted Herder Prize. His poetry volumes in translation have come out in Estonian, Finnish, French, German, Russian, Swedish, and recently in English.: Dancing Embers (Twisted Spoon Press, Prague, 2002), In Contemporary Tense (Iniquity Press, 2015) and also in Spanish: Behind God's Back (Ragged Sky Press, 2016; bilingual edition based on the English translation).
In his poetry he mastered the art of using traditional forms with contemporary content while using free verse when the theme and the mood of the poem suggested it. This eclectic approach perplexed some critics and perhaps hindered his wider international acceptance. He spent his last years living in Budapest, Hungary, because he lost his apartment in Romania, but up to the last few years he continued his educational public appearances all over the Hungarian-speaking areas of the Carpathian Basin.
See also: http://old.ragazine.cc/2014/08/fischer-sohar-kanyadi/
---
About Paul Sohar: 
Paul Sohar has been writing and publishing in every genre, including seventeen volumes of translations, among the latest being Silver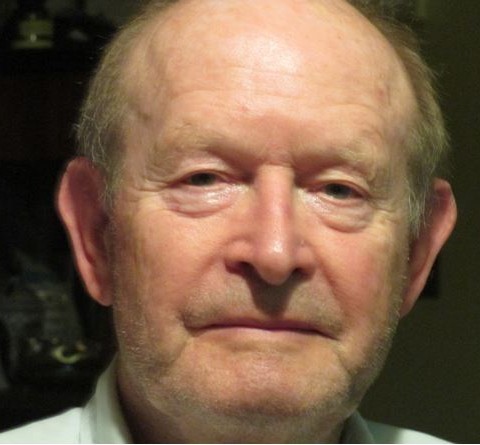 Pirouettes, Gyorgy Faludy's poetry (Ragged Sky Press, Princeton, 2017). His own poetry: Homing Poems (Iniquity Press, 2006) and The Wayward Orchard, a Wordrunner Press Prize winner (2011). Other awards: first prize in the 2012 Lincoln Poets Society contest and a second prize from Rhode Island Writers Circle prose contest (2014). Translation prizes: the Irodalmi Jelen Translation Prize, Toth Arpád Translation Prize and the Janus Pannonius Lifetime Achievement Award (both in Budapest, Hungary). Magazine credits include Agni, Gargoyle, Kenyon Review, Rattle, Poetry Salzburg Review, Seneca Review, and others. He is a frequent contributor to Ragazine.CC.