© Stéphane Vereecken                     
---
***
Telling an Unfinished Story
Belgian photographer and artist, Stéphane Vereecken holds a Bachelor of Fine Arts from the Academy of Brussels. He has been actively exhibiting from a young age in cultural centers and galleries in Brussels. Classical studies in several art academies and different media have allowed the artist to develop a multidisciplinary vision. His Rabid Animal series began in 1999. Vereecken photographs models and landscapes and follows on to draw a story on the wall and their bodies.  Each image creates a mystical, open-ended narrative and in the artist's own words, they "tell an unfinished story…"
by Chuck Haupt
Photo Editor
Q: When did you first realize you had creative talents as a artist?
A: I started at a very young age to no longer take Fine Arts courses and I digested all those artists who are part of the history of the Fine Arts.
When I realized that one medium was not enough for me and that I needed to experience them all, I realized that I needed to say things with my art.
I started as many young people by telling stories, by drawing stories on a blank sheet of paper, then with paint, and five years later with video. I created the images and sound on my art videos.
It was then that photography imposed itself on me as a material to reveal the process of my personal stories.
And it was around 1999 that I began to think about trying to change the destiny of the human by drawing on my photos and writing sentences that tell a possible future in a frozen image, in a dream life.
---
Q: How did you come to develop your passion for photography?
A: I started making Polaroids. I drew and I painted on Polaroids. I told the stories of the place or person photographed.
On the Polaroid there were drawings or primary and colorful, childish painting, which translated the active subconscious of the individual and the subject. I also did collages and I drew or wrote words, phrases about these collages. But stolen or torn magazine photos were not enough for me.
I then built a mythology made of men or women that I photograph myself according to the experience of the individual. I then tell his story and his possible future on this Earth.
The desire for freedom, too.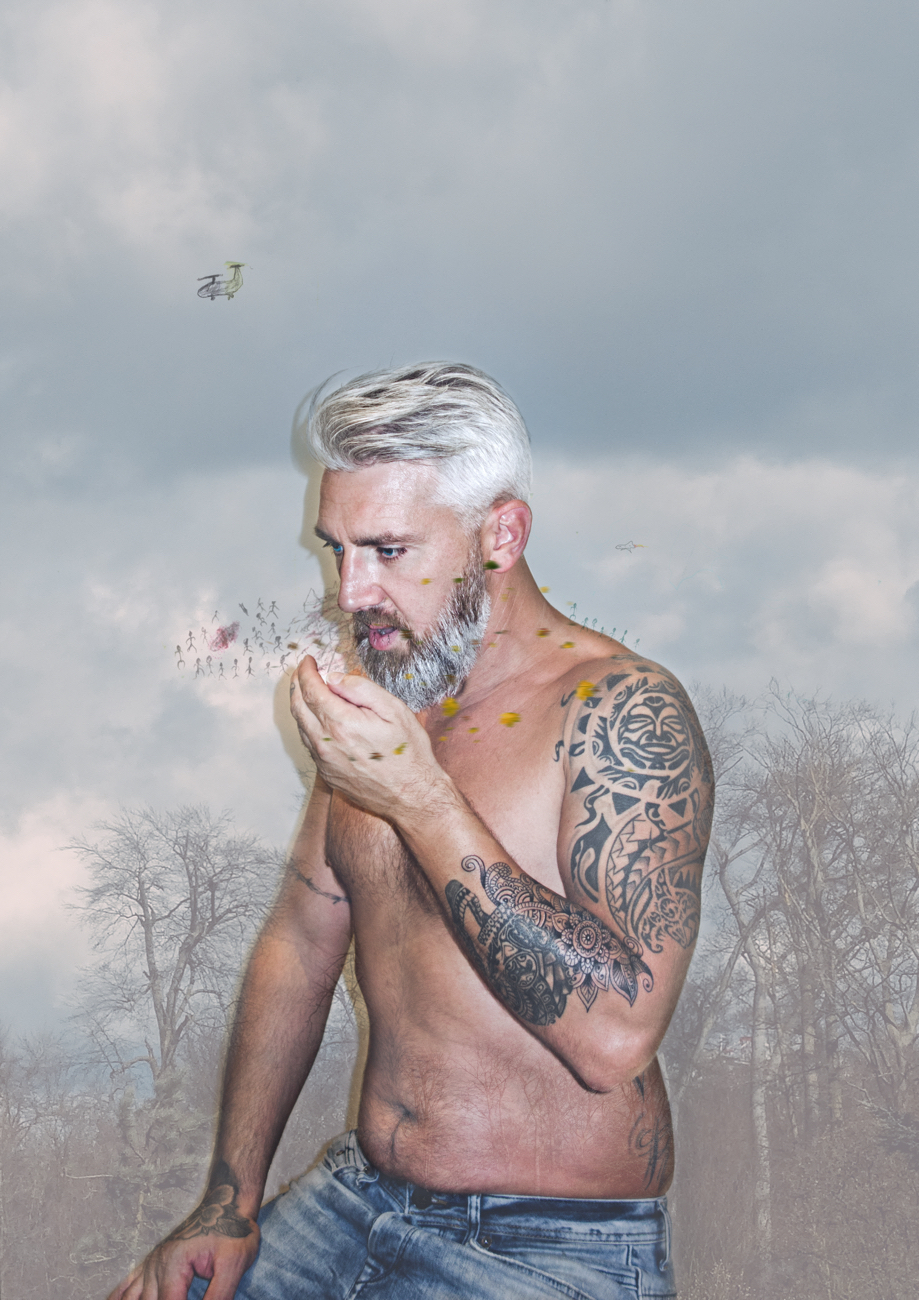 ---
Q: Is there a image or an photographer/artist that has the most influence on your recent work?
A: There are no particular photographic artists I love,  or whose photographic work I am a fan. I look at many other art forms, and artists who inspire me are not necessarily photographers.
The dance, the cinema can inspire me graphically. My intellectual inspirations on my own artistic work are buried deep within me. It's almost an unconscious writing about a lot of things that make my images take lives.
David Lynch, remains for me, a total artist, and also Jerome Bosch who is a precursor for his time. Of new contemporary international artists, I really like Michael Borremans.
---
Q: Your 'conceptual photography' shows a mixture of reality and surrealism; how did that came about?
A: The surrealists of before had an automatic writing of words. I have an automatic thought of images. I draw preparatory sketches before building an image and I stay there until the end of the artistic process.
I could be satisfied with the sketches to express my art, but the support of the photographs with the drawings helps with the subjective and visually objective comprehension of the expressed subject.
Surrealism flows in my veins, like oozing roots. I am Belgian, I am surreal. There is also humor in my images.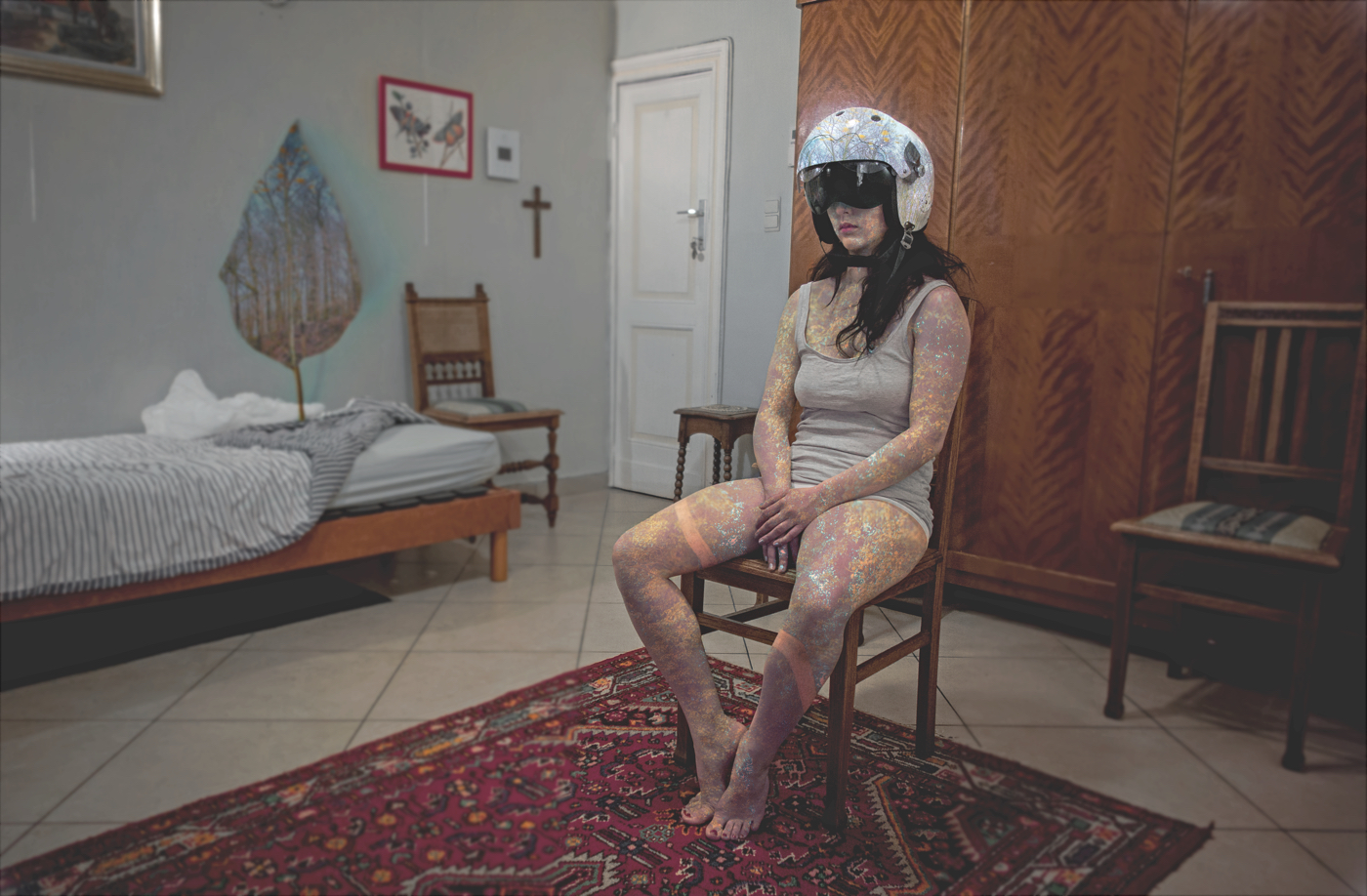 ---
Q: Some of your photographs are straightforward, but others have the qualities of a painting or drawing. Is it all done using photo manipulation software like Photoshop? What are your processes with coming up with the final image?
A: This conscious desire to sometimes reproduce a photographic image as a painting, translates the desire to freeze an image in time so that it becomes timeless.
I get closer to traditional pictorial surrealism to better manipulate it. Is this a photo ? or a painting ? …
And my raw natural or naturalistic photography expresses a  frozen moment. This gives the image a temporal truth.
I use several layers  of drawings and photographs. They are superimposed to give a finished image that expresses my surreal world with humans, but also animals and landscapes. Some images are more complex than others, but the subjective message in my images does not always need a lot of information.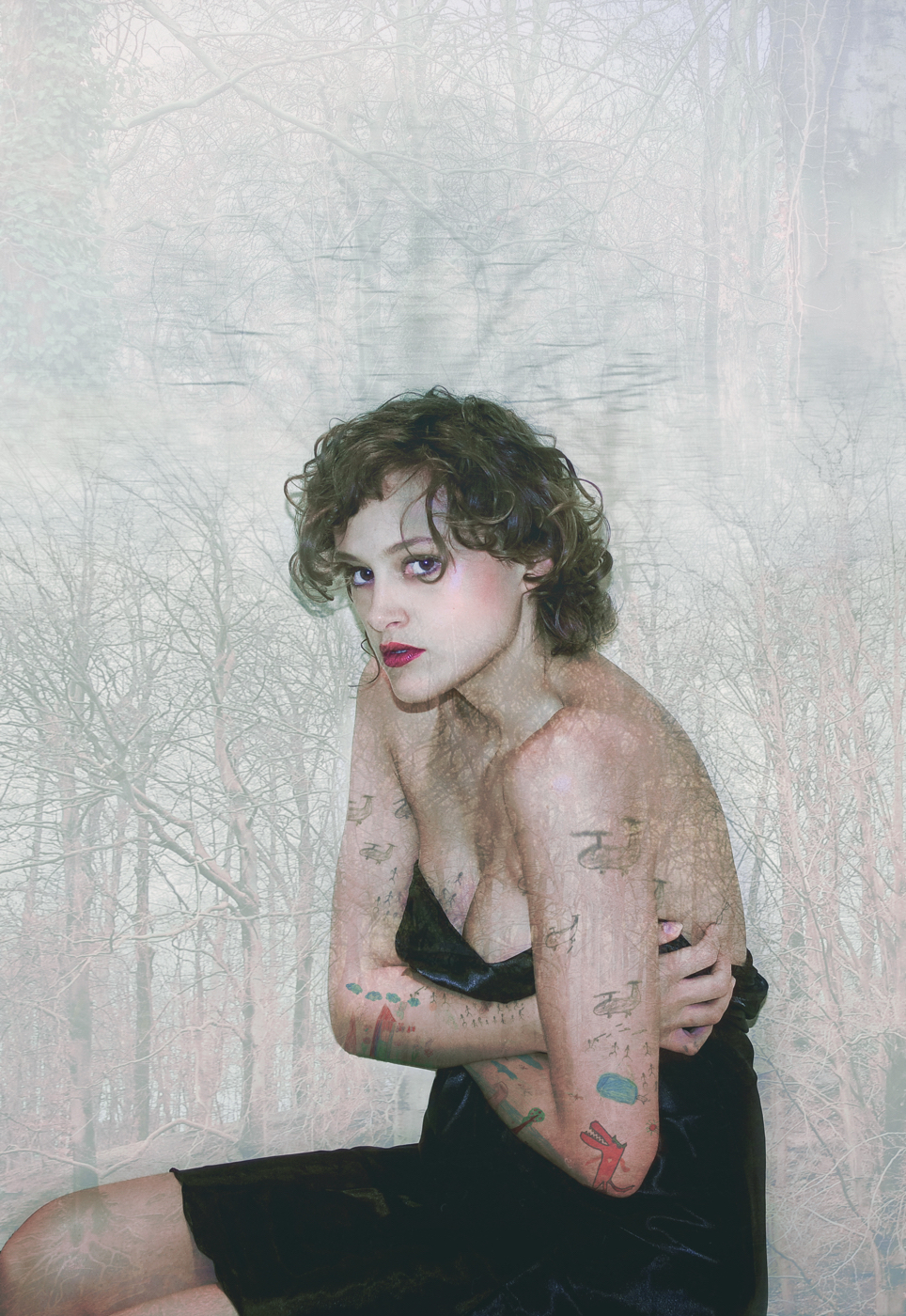 ---
Q: How did you choose the title of Rabid Animals for your series?
A: The rabid animals are an absolute revolt against the politically correct, and intellectual hypocrisy. I have a series of images of 2015 and 2016 that are explicitly sexual and provocative. The series complements the current images of 2017 and 2018, which are a priori wiser.
But everything is hidden in the details.
I explore the relationship between the human being and his bestiality, and his future on this Earth. Animals are humans and humans have been animals. We often act instinctively in front of the difficult things in life. They are enraged because they want an immediate change and their animal side takes over human morals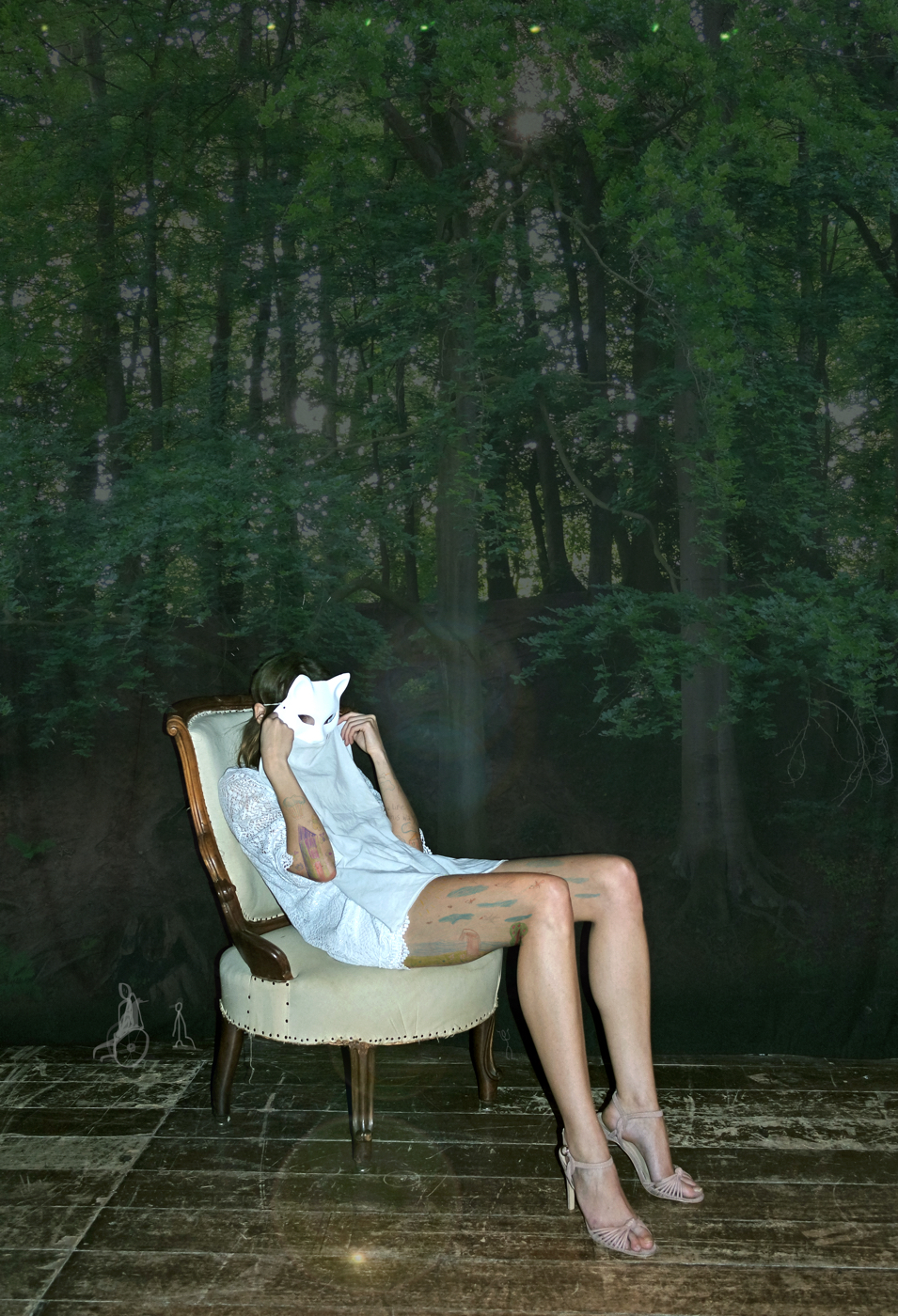 ---
Q: In your Rabid Animals series, do any of your concepts come from any personal experiences that you feel the need to share with the viewer?
A: No. I am not what I do. I take a step back from my artistic work. But of course, my life experiences have certainly conditioned my artistic choices.
When I read the newspaper or look at the news on the television, it inspires me a lot or just inspires the continuation of my work.
Yes, I need to share with the viewer my images, so that they finally come to life and spread the message of change of a possible life. Exhibitions are a great possibility for a place of direct exchange with the spectator.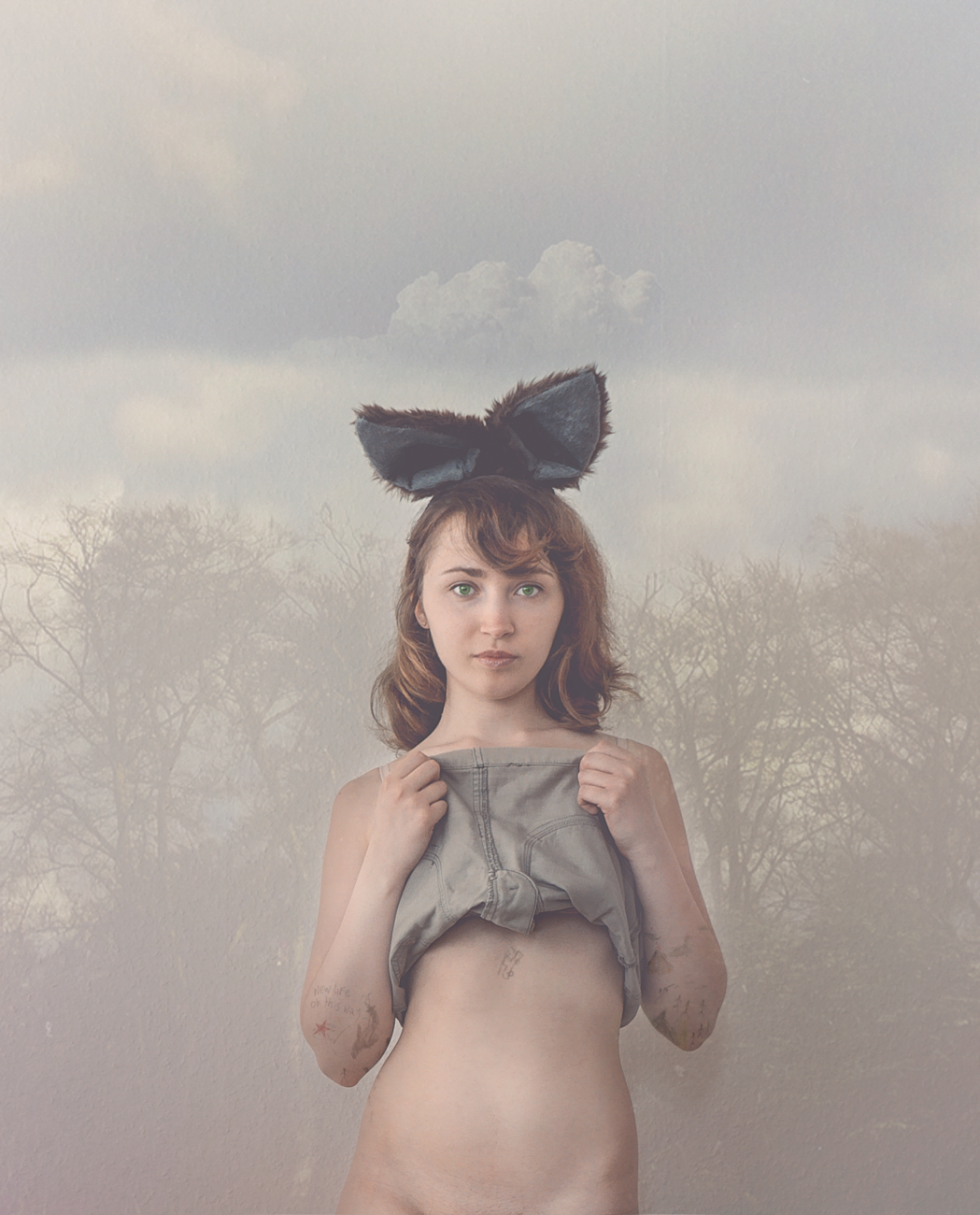 ---
Q: Do you have one favorite image that you have created?
A: I have some favorite pictures, but my pictures form a common whole. It is a logical continuation in time. An evolution of the subjective message where I manage to better express my art with the succession of diffused or exposed images.
I work very often with series of five or ten images. But the best image is one that does not need successive series to express its purpose and its speech. She is self-sufficient.
The photo with the girl and her rabbit ears is a good example. And the photo with the white woman sitting in an armchair on a wooden stage is another good example.
These two images are worked as a painting, a painting. They are unique.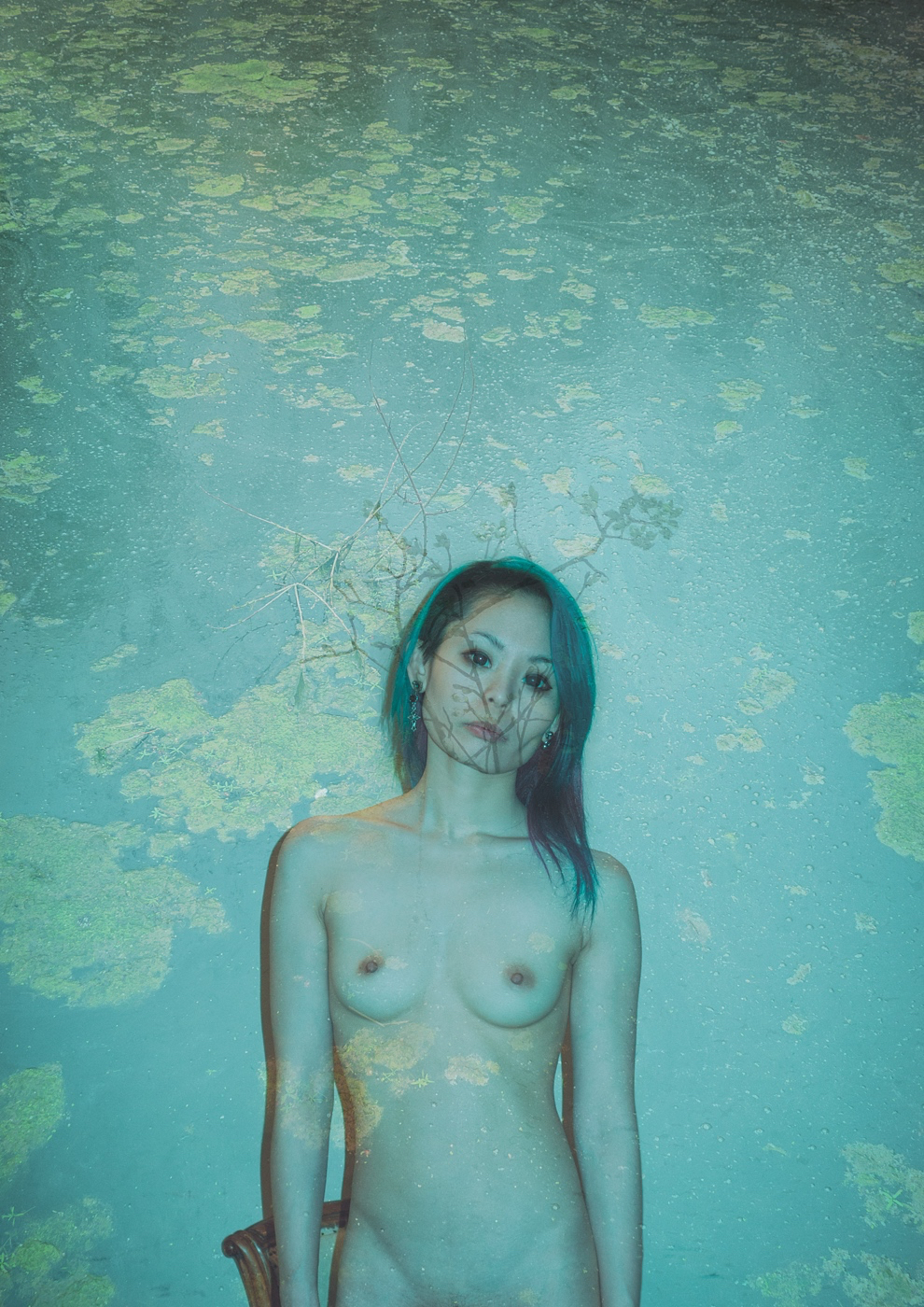 ---
Q: What more can we expect to see from your photography in the future?
A: I would like to photograph wooden or cardboard sculptures filled with my photos and drawings in a common place or in public places. I am currently working on this stuff. Conceptually speaking, I think about it.
But I'm also working on the continuation of the series The Garden with the subject of the disabled person and his future in a contemporary world very troubled and not very reassuring for different people.
And also the White Wall and Black Screen series.
These three series are far from over, they need to live and be exposed and they are all invaded by rabid animals.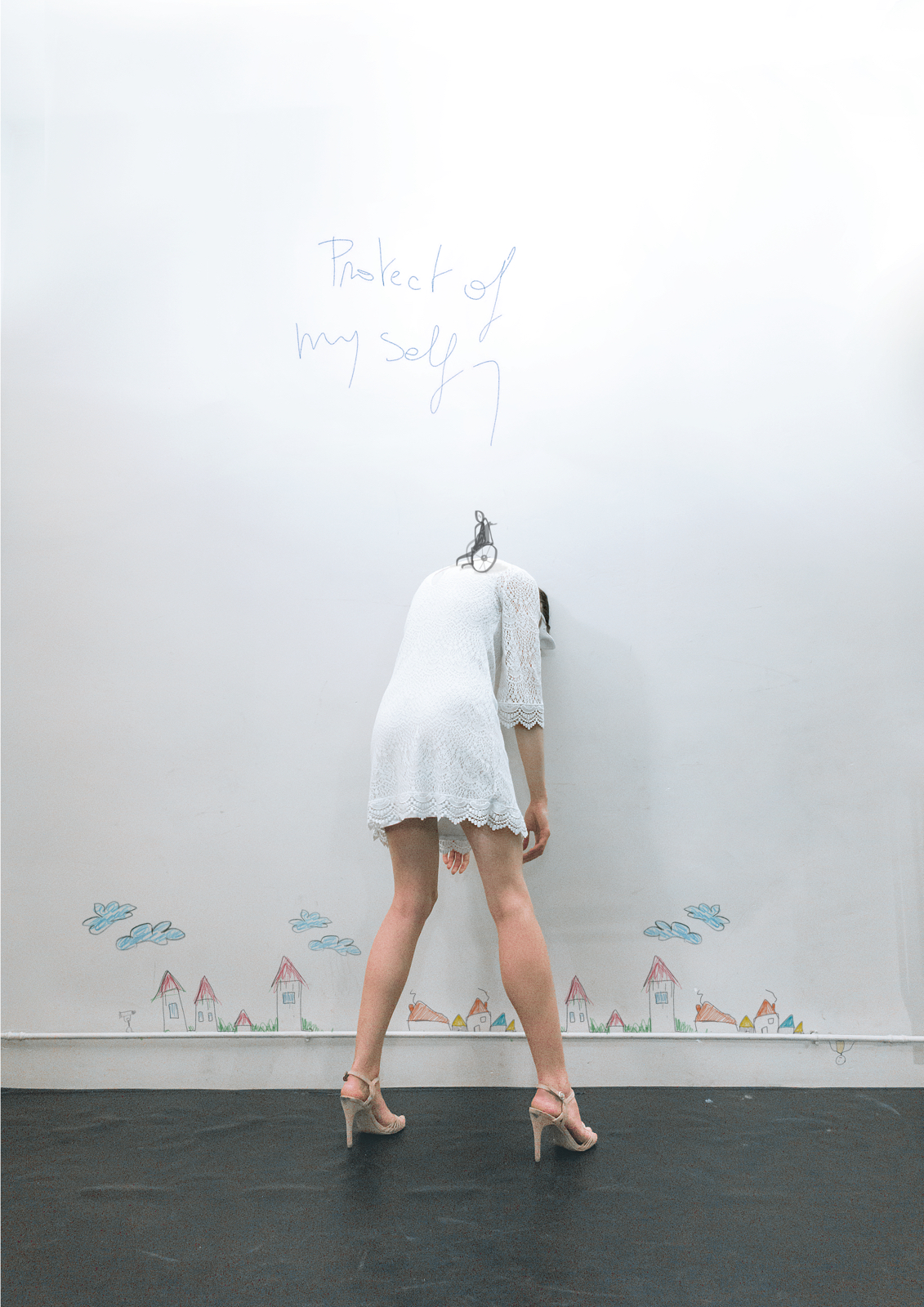 All photographs used by permission and copyrighted © by Stéphane Vereecken
Visit: vereeckenstephane.wixsite.com
---
This e-interview with Stéphane Vereecken  was conducted in May-June  2018.
About the interviewer: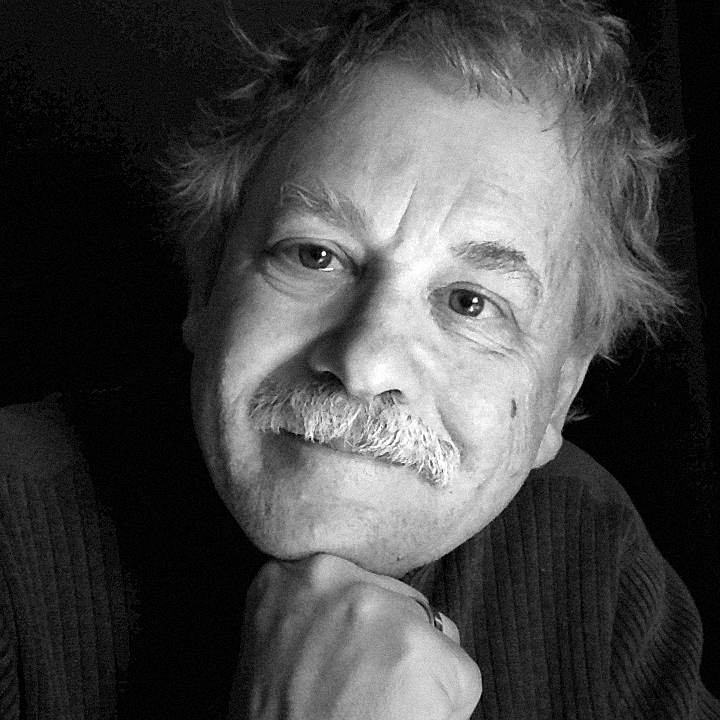 Chuck Haupt is photography and layout editor of Ragazine.CC. You can read more about him in About Us.