Citadelle Laferriere, built between 1805 and 1820 to protect Haiti from invasion. Photo by Stephen Poleskie
---
Almost Shot Out of the Sky
While Flying Over a "Shithole" Country
By Stephen Poleskie
Donald Trump's recent derogatory comment about Haiti got me thinking about a trip my wife and I, and three of our friends, took to Port-au-Prince some years ago. The trip was made it in my Piper Apache, a twin engine airplane—an extra engine is useful to have when flying over vast stretches of ocean. I must admit that Haiti wasn't our original destination. However, after an overnight in Florida, and several days on the island of Grand Bahama, we realized that we were tired of visiting straw markets and lying on the beach taking the sun. We were looking for someplace with a city that had some sense of a historical identity. Studying my maps we saw that Port-au-Prince was a good possibility, and so we decided to fly over to Haiti.
The rules required us to land in Cape-Haitien, the first airport we encountered in Haiti, to clear customs. When we arrived there and radioed in, we were told that we would have to circle the field several times while workmen cleared away the rows of 55 gallon drums that had been positioned on the runway. "Why was the only runway lined with drums?" I asked when we finally got down. We were told that at the moment Haiti was at war with the Dominican Republic, the other country they share the island of Hispaniola with, but a war not much reported in the rest of the world. Apparently their Dominican neighbors were known to fly over and land their airplanes at the airport and then rush out and shoot up the place with machine guns, or so the Haitian customs officer told us as we watched the barrels being rolled back into place. After we had completed our customs check we took a cab into the town and looked around, considering a possible stay there. Not seeing much to attract us we returned to the airport. "Please remove the barrels," I said, "we would like to take off; we're going on to Port-au-Prince."
We had been in our climb out from Cape Haitien when I spotted the magnificent sight of the Citadelle Laferriere, a massive, walled structure constructed between 1805 and 1820 to protect Haiti from invasion by the French, who had been driven out by a slave rebellion led by Henri Christophe. I told my passengers that I wanted to circle to take some photographs. Everyone agreed as they too were eager for another look at what is the largest fortress in the Western Hemisphere and included in some lists of the Ten Wonders of the World. I circled around once, snapping photos through the window, holding my camera in my right hand as I flew with my left, banking steeply to keep the wing and the engine nacelle out of the picture. Maybe a little lower would be better, I thought, although I was quite low already. I could see a convoy of trucks that was heading up the steep hill that led to The Citadel. I made a second circuit, still not quite sure that I had gotten the photo I wanted. "One more pass," I announced, "and we're on our way." I banked the airplane to head back. "Enough already," my wife shouted at me, "we're all getting sick from these steep banks. . . ." Not wanting to make anyone seriously ill, I leveled off and we flew on our way.
After a short flight we arrived in Port-au-Prince, where we spent a very pleasant week. The hotel we stayed at in the downtown, which also had a swimming pool, was comfortable, and very reasonably priced. We had some very fine meals there also. And we felt secure walking around the streets, both in the day and at night. We even went to a Voodoo ceremony, which we discovered was obviously just a theater performance for tourists. The only thing that could pass as an incident was when I tried to take a photograph of a woman's stall in the public market and she chased me away with loud shouts in Creole. What we managed to make out, with our helpful knowledge of French, was that it was considered bad karma to have photos taken of the food that you were trying to sell. I got a similar rejoinder from the guards, although with no evil spirits involved, when I tried to photograph the presidential residence. Otherwise I cannot recall any noteworthy problems. The people we met, although many seemed rather poor, were generally friendly. A young boy, who spoke English, attached himself to our group and we were happy to pay him to guide us around the cultural sites of the city.
That spring, back in Ithaca, I ran into a former student of mine, Fred M, during an alumni function at Cornell University. Remembering that he was from Haiti, I told him about our trip to Port-au-Prince and how interesting it all had been. Fred was happy to hear of my visit to his mother country. He informed me that he was now back home working as an architect for the government and was involved in several restoration projects, including the work being done on Citadelle Laferriere.
When I related to him that we had flown around Citadelle Laferriere while taking photographs, he stopped short. He mentioned a date, and asked me if my airplane had two engines and was white with brown and orange trim. I replied yes, that was the date of my fly-over and my airplane fit his description exactly.
"And you circled twice . . . and then flew away?" Fred asked incredulously.
"Yes. . . ." I replied, wondering where this was leading.
"You don't know how lucky you were, professor," my former student informed me, with a slightly shocked expression. "On that day I was in a convoy with Jean-Claude Duvalier, we were taking him up the mountain to see the progress that we had made on restoring The Citadel. When your airplane began to circle us at a low altitude Duvalier became quite nervous; he was almost in a state of panic. 'If that airplane comes around one more time, shoot it down,' the dictator had shouted to his men. And they had trained the machine guns in the truck in front and behind us on you. But suddenly you went away."
"And those were the vehicles I had seen below me on the road heading up to The Citadel. Had my wife not stopped me from making another pass I probably wouldn't be here talking to you today," I said.
"Probably not," Fred replied. "Duvalier does not take any threats lightly."
I looked down. Both our glasses were empty; I put my arm on Fred's shoulder and lead him through the crowd of chatting alumni into the bar, where our conversation turned to other things.  I haven't seen Fred or heard from him since then.
Following the news I have learned that a lot has happened in Haiti since the time we made our visit there including: several changes in the government, an epidemic and a severe earthquake. I would be interested to learn what Fred is doing now and to hear what he thinks about our president's pejorative comment on his country. My wife, myself, and our three friends had enjoyed our visit to Haiti immensely. We saw many fine things; historic buildings, beautiful parks, shops, and artworks, and spoken to interesting people.  We would certainly not have considered referring to Haiti as a "shithole" country.
---
About the author: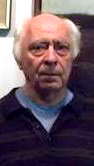 Stephen Poleskie is an artist and a writer. His artworks are in the collections of numerous museums, including the MoMA, and the Metropolitan Museum, in New York.  His writing, fiction, and art criticism has appeared in journals in Australia, Czech Republic, Germany, India, Italy, Mexico, the UK, and the USA, and in four anthologies, including The Book of Love, (W.W. Norton) and been twice nominated for a Pushcart Prize.  He has published seven books of fiction and taught at a number of schools, including: The School of Visual Arts, NYC, the University of California, Berkeley, and Cornell University. Poleskie lives in Ithaca, NY, with his wife the novelist Jeanne Mackin. website: www.StephenPoleskie.com.