The Austrian band, The Base
---
***
No More Secrets!
Seven albums to listen to this summer
from some of the best new bands in Europe
by Fred Roberts
Music Editor
The recent months in Europe have been filled with a number of prominent releases. Seven of the best are collected here, including bands from Austria, Germany and Finland, genres as divergent as the seasons. Some have already received a good share of attention in the press. Others are sure to — and remember, you heard it here first! The contemporary zeitgeist is apparent in most of the releases, sometimes as the central theme. And away we go!
---
The Base — Disco Bazaar (Konkord, June 30, 2017)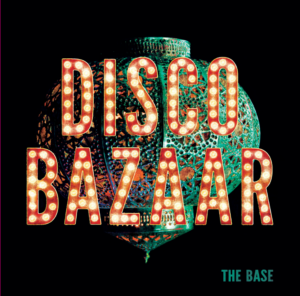 The Base are a band from Graz, Austria: Norbert Wally (guitar and vocals), Albi Klinger, and Karlheinz Miklin. After listening to Disco Bazaar one gets the idea that The Base have discovered some magic secret about creating great rock and roll albums. Just like their last offering Where is My Weather (2015) reviewed here earlier, they created a set of songs where each is dynamite. Taken together, it's a chain reaction that fuses into a classic album. Stylistically, it's the same down and dirty rock and roll as before, a la Joe Cocker, Leonard Cohen, Iggy Pop or Gutterball. But that is not to say the Base are not going anywhere. Disco Bazaar is to Weather as Van Morrison's Moondance is to Astral Weeks. Both are as good as it gets, and it will kill you to have to claim a favorite. On Disco Bazaar some of the tracks evoke a nostalgia for '70s rock and roll, such as the opening Where's Your VJ Hiding, with its funky grooving guitar. Or Feed Your Dinobaby, that would seamlessly fit into any 1975 FM playlist. Imminently danceable, Connected has that signature Balkan influence — Graz is less than one hour's drive from Slovenia. The first part of the album is power rock, to play when the party is hot. The remainder of the album shows a softer, more thoughtful side of the Base, for the after hours. (They Say that Heaven is) Just Another Sky is especially moving, in a sweet arrangement with accordion, marimba and clarinet. It's a slow waltz with someone you love that could be the beginning of a movie. Or the end.
Website: http://www.the-base.at
Gurr — In My Head (Duchess Box Records, October 14, 2016)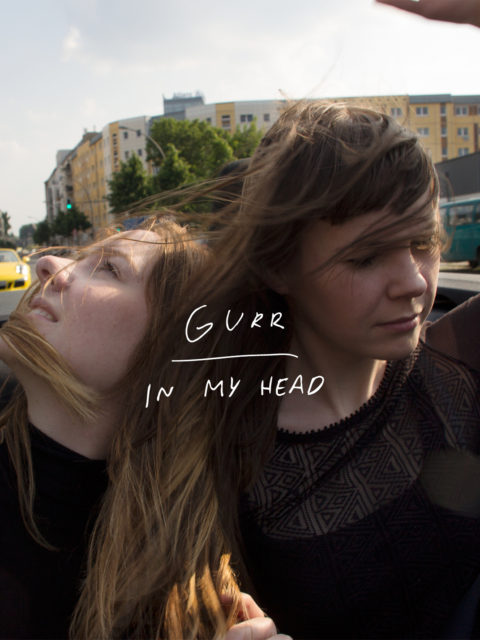 Two years ago the Berlin based band Gurr (Andreya Casablanca and Laura Lee Jenkins) had their vinyl debut on the sampler Hits with Tits (volume 2) with a catchy love song Walnut. Now the song is back on In My Head in a German version, along with ten English titles that prove garage rock is not dead. Exciting, explosive, energetic, expressive are words to describe the songs. The BBC has taken notice as well and invited them in April for a recording session at the Maida Vale studio. A one month UK tour has just ended. The album opens with Breathless and immediately shows Andreya as a powerhouse vocalist, with a touch of influence from the early '80s Berlin band Ideal and their front woman Annette Humpe. After a few more songs one notices that Gurr have a knack for penning fun verbal hooks into their songs. "I only stay for a night," "in my head," "underage drinking and fucking around," "the kids are on the run," "I'm coming for you," "we just want to dance — is that a crime?" This is music for the fast lane, and some truly outstanding tracks are along for the ride. Free is a free fall into the nighttime and eating the dreams of others, Computer Love about kids on the Internet, and the definite platinum nugget Klartraum (In My Head) which goes from 0 to warp 11 in seconds. Having been fortunate enough to see Gurr live in Graz, Austria, I can say this is a band you must experience and not only hear. The performances are tight and Andreya is all over the stage, as lively as if she had just drunk a nitroglycerin cocktail.
Bandcamp: https://gurrband.bandcamp.com
Mary Ocher – The West Against the People (Klangbad, March 10, 2017)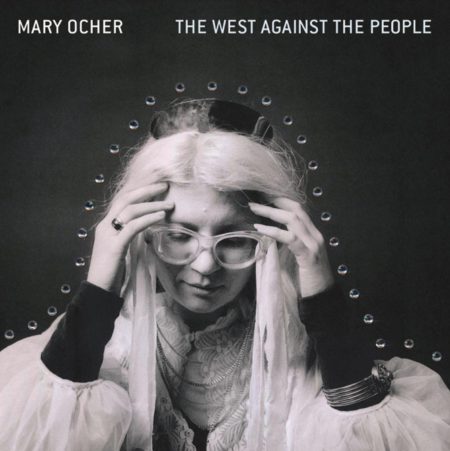 This is Mary Ocher's fourth album release since 2011 and the records just keep getting better. In The West Against the People she tells a complex, nuanced tale of the people's place in a (future?) scenario where the Western governments no longer need their populations. Mary is the sage that accompanies us through the various aspects of this vision, which also has some hopeful moments balanced against a note of sadness. Sometimes it feels like a post-apocalyptic requiem for the human race. The album begins on a mysterious note with Firstling II and a chorus of weird voices in an empty space, effecting a transition into the hyperreality to follow. To The Light with its solemn but positive sound documents the struggle against the inner beast (the voices of madness and grief). On the imposing My Executioner Mary states the rhetorical question "how do you deconstruct fear" — it's a frightening mood. Authority's Hold shows the individual's place in relation to totalitarianism: "Everything that comes into our bodies is holy, everything that comes out is vile."  Endlessness is a beautiful ballad in which Mary shows the range of her self-taught vocal talents. Washed Upon Your Shore is a message from the eternal Indian shaman who will outlive Western culture. Mary received support on some of the tracks by the drum duo Your Government, and also from the legendary German avant garde band Die Tödliche Doris on the rather anarchistic The Becoming. The final track Wulkania (with Felix Kubin) ends the album on a surreal, otherworldly note — it's what the ebb and flow of the universe sounds like from within a black hole. The songs of the album possess such a cohesion, one wishes they could be the soundtrack to a film or a theater production.
Website: http://www.maryocher.com
Mermaid & Seafruit — XXXXXXX (Wire Globe Recording, July 3, 2017)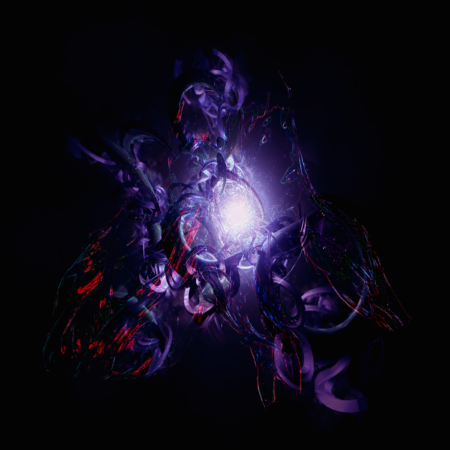 Magdalena Chowaniec of Poland and Austrian Markus Steinkellner are the Vienna-based team of Mermaid and Seafruit. The duo formed in 2015, and the songs have developed over the years during various performances in caverns of oblivion, one which I saw in Vienna. The two performed in fluorescent light and upper bodies completely covered in black bodypaint, creating a stunning mood of nocturnal eroticism. The music is a post-techno/rave beat combined with sung, rapped or spoken texts  that create a deconstruction of modern life and its various dystopian facets.The album begins with Open Letter: "Dear Mr. Trump, This is not what greatness looks like." Mesmerized by Uncertainty is a call for decisiveness in the face of all the questions facing us. The tracks Empty Body I & II as well as Ghostchannel navigate an ambiguous line between alive and dead, the latter using complex layers to build a dreamlike mood. Empty Body II tackles the subject of boredom whereas Empty Body I paints a picture of deadened life. Whaz My Price, reduces members of humanity to a superficial sum of money. The actual amount is never given but the undertone is that it's maybe not much. These are songs for dark recesses, where there is no more sun, maybe because it no longer exists. Seriously tense songs for dancing in the dark, or dying in the dark. Oblivion. Whichever fits you best.
Soundcloud: https://soundcloud.com/mermaid-seafruit
Shari Vari — Life Should Be A Holiday (It's, January 30, 2017)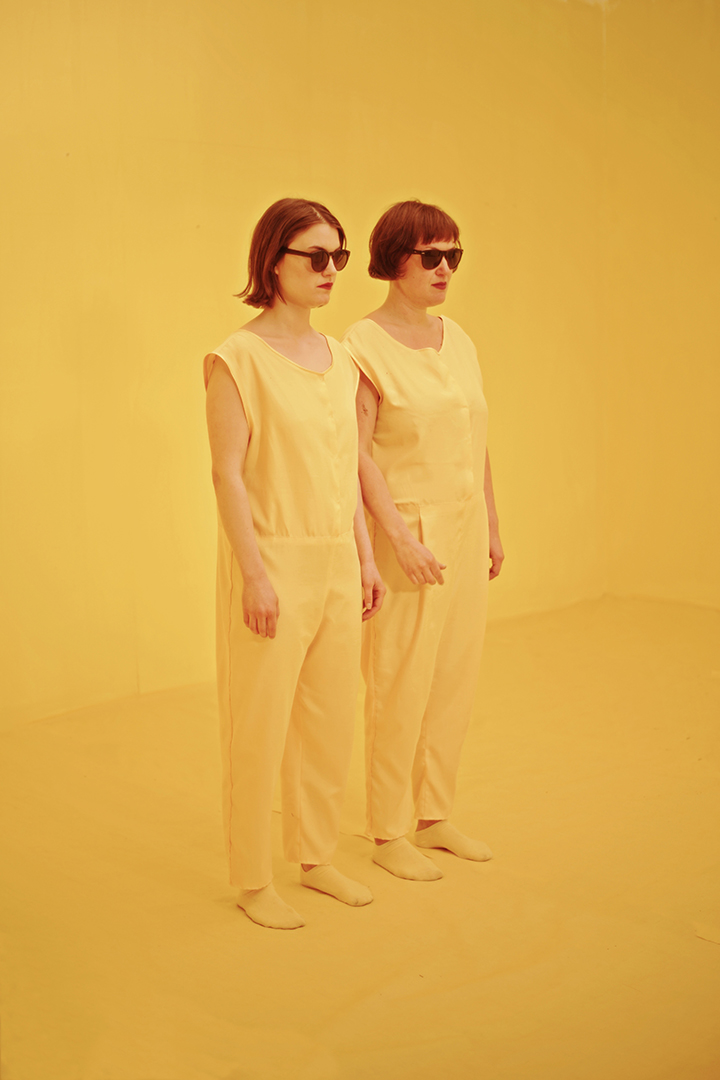 In January 2017 the Hamburg-based duo of Shari Vari released their debut EP entitled Life Should Be A Holiday which may rightly be called an underground classic. Shari Vari are Helena Ratka and Sophia Kennedy. Sophia herself has recently released a stunning solo debut, reviewed in Pitchfork, that threatens to overshadow this apparently unnoticed release. Life Should Be A Holiday contains five sophisticated synthesizer tracks, dwelling on the dark edge of post-pop. They are all tied together by the deep, energetic voice of Sophia Kennedy which is harsh like a bowling ball hitting a row of dominoes. The opening piece Helicopter is a feminine channeling of Kraftwerk, minimalistic and hypnotizing. Overdose with its relentless, ominous beat is a perfect sound for subterranean venues. Pool, the most positive-sounding song on the album is close to the Dusseldorf school of electronic, bands like Stabil Elite and BAR. The feeling of intimate introspection presented by The Ending, a reverie on what one is and what one could be, goes beyond stunning. But then, tucked away at the end of side B is a hidden masterpiece, one that must survive these transient temporary days as a lasting statement of the mood that permeated. Time With You with its line "life should be a holiday" is a love song for a world going to hell, a glimpse of all that is left to us of importance. It belongs in the canon of post-modern music.
Soundcloud: https://soundcloud.com/sharivarimusic
Vivian Void — Rhododendron (Woodland Recordings, June 2017)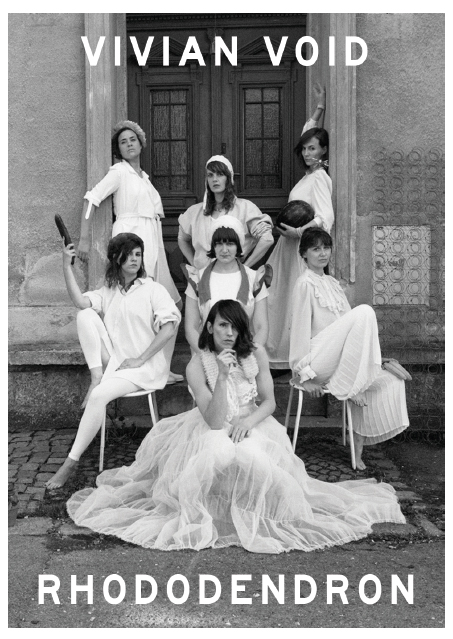 Vivian Void are a group of seven intellectual riot grrrls out of Nuremberg, Germany producing songs that subversively unravel the mind. Imagine the experience of wandering around in a disoriented delirium, breathing the names "Sina, Sarah, Stefanie, Nina, Lisa, Ilona, Nina…" over and over to the point of mental implosion, a likely effect of listening to these songs. The opening track Filmmusik uses lofi synth and wavering vocal octaves to weave an intricate cocoon of art around the listener. One has landed in a void that is neither heaven nor hell, but somewhere beyond. As No Choice Boys reveals, the void is populated with a choir of lady monks that draw you nearer in what comes over as a decisive rejection of conformity. By the time of the warning on track 3, DDA "We are serious, too much of us is dangerous" it is too late, a wild dance with the listener's mind transpires, culminating in the revelation, "we're no candy". Waterfalls really sounds like water flowing into a hurdling freefall, the rhythmic, cascading hand clapping creating the illusion. After the four vignettes have had their turn with the listener, the concluding standout track Time Machine takes advantage of the ensued vulnerability. A minimalistic techno beat, synth variations and the chant of "you boy, be my lover" achieve the final mind blowing result. Then, almost as quickly as it began, the songs are over, leaving the listener to dazedly wonder what happened.
Bandcamp: https://vivianvoid.bandcamp.com
Ya Tosiba — Love Party (Asphalt Tango, June 9, 2017)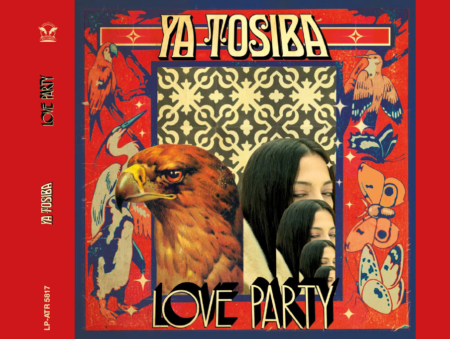 Ya Tosiba are a duo of Zuzu Zakaria from Azerbaijan and Tatu Metsätähti from Finland. They play a style of skweee, a genre that emerged in the last years in Scandinavia, a funky synthesizer-bass sound. On Love Party they fuse these sensibilities with Oriental genres from the Mediterranean to the Middle-Near East and Caucasus region. It's a wild mix of synthesizer along with the string instruments of tar, saz and electric oud as well as various regional types of percussion. The aural experience is one of pure intoxication, and this I discovered, is also the philosophical idea of the album. As Zuzu explained it, love in sufism is the path and material that binds a person to God and God to a person. This happens in a kind of heaven, a party, where the God enjoys wine with His/Her Fourteen Infallibles. The texts of the songs are in a hybrid of Russian, modern Turkish, Baku and other dialects drawn from the Meykhana tradition and centering on forms of resistance. As Zuzu rhythmically chants/sings the texts over the determined beat, the occasional psychedelic bursts of synth, and string accompaniment lull the mind away from the real world and into a state where every breath further hypnotizes the senses. Close your eyes and the music will draw out dancers, colors and scents of places you have never seen and never imagined. Qoçu (The Bully) has a fantastic rhythm. A special treat on the album is Maşın (We are the machine), an Indian remix of a track issued in 2014 on a 7" single (Pingipung Records). It sold out quickly, and now it lives on in the Love Party.
Label Webite: http://www.asphalt-tango.de/records/ya_tosiba/ya_tosiba_love_party.html
---
Fred Roberts is a native of Cincinnati living in Germany since 1987 who enjoys subverting the arbitrary commercial process in which great works often go unrecognized. He has a dual B.S. in Computer Science and Psychology from Northern Kentucky University (1984) and a Masters in Psychology from Bielefeld Universität (1999). He contributed short stories to the early ezine "D A D A RIVISTA CULTURALE E/O TELEMATICA" (1995/96), and later to the short-lived Greenbeard Magazine, in 1997 receiving a Google Blog of Note citation for his Weblog indeterminacy.blogspot.com where he wrote 428 "one-minute short stories" inspired by found photos. Fred is also creator and designer of Elbot.com, an award-winning AI system. His interests include literature, film, photography and discovering all the well-kept secrets Europe has to offer. You can read more about him in About Us.