---
***
Sunday! Sunday!
by Stephen Poleskie
Columnist
Even with the windows closed I can hear them roaring up and down our hill; the motorcycles. I hate the sound now, although I loved it once, when I was younger and I was a rider myself; not just a rider, a motorcycle racer.
Back in the late 1960s I bought myself a Honda 50; the perfect vehicle for getting around the streets of the Lower East Side of Manhattan, where I was living. However, the Honda 50 quickly became too tame for my spirit so I traded for a Honda 160, which was also soon not enough. The ultimate step up on the Honda ladder was the recently introduced 450 model. The design of this bike's engine was quite advanced for its time. With this machine I could easily blow off British made 650 and 750cc bikes in impromptu stoplight drag races. And the noise; I had replaced the stock mufflers with racing pipes, which were basically trumpet shaped hollow tubes. I feel like so guilty now. Not content with street racing, I decided to try an official drag strip. If you lived in the New York City area at that time and listened to the radio, you undoubtedly heard the commercials that began with a man's voice shouting: "Sunday! Sunday!" These were the advertisements for New York National Speedway, a drag strip out on Long Island. One sunny Sunday morning I headed out to Center Moriches. The strip was easy to find and it was easy to enter the competition. Basically all you had to do was pay your fee and have a crash helmet, which I did, even though they were not required to be worn in New York State at the time. There were a lot of cars there, stock and modified, but not that many motorcycles. The other riders there were as curious about me as I was of them. After a few practice runs to get the feel of things, I could tell I was a little slow on the lights, but my Honda 450 made up for any hesitation I may have shown. I blew away everyone I practiced against. I was ready for my class: 300 to 500cc. I don't recall any of the preliminary runs, but I won my class easily and made it to the final event: Bike Eliminator. My first time out and I am sitting at the line next to a skinny kid on a Suzuki X6 Hustler. The winner would take it all. I forget how many seconds I had to give the Suzuki. The rules require the bigger motor to give his less powered opponent a head start. There are lights in each of the two lanes that flash green to tell you when to go. If you jump out while yours is still red you automatically lose. I would have to sit there while the Suzuki took off. When my light flashed green, a few seconds later, I could go. All the bigger bikes that I had beaten, 750, 650 and 500cc had given me a head start. Now I would have to give this 250cc Suzuki, who had about ½ my 444cc, a few seconds lead. It wasn't a simple as it seemed. The Suzuki Hustler, like my Honda 450 was also a product of the latest technology. Although he had only 250 cc I had seen the Hustler blow off bigger bikes in practice, where everyone had an even start. And the young boy riding it could not weigh more than 100 pounds, if that. Further, the kid hadn't ridden his motorcycle all the way from home as I had. The Hustler had been brought there on a trailer, pulled by a pickup with the name of a Long Island motorcycle dealer on the side. The machine had obviously been fine tuned for this performance. The Hustler was unbeaten as Bike Eliminator since it appeared at this track six weeks ago. I would be today's victim. Our turn came and we shuffled our bikes up to the starting line. My eyes should have been on my own set of lights, but I couldn't help looking over at the Hustler's "Christmas tree." He got the green and took off. My eyes flashed over at my own set and, after what seemed like a long time, I got green. I took off. Glancing up I could see the Hustler, which appeared to be half way down the ¼ mile track. But I was gaining on him. I ran my tach to red line in each gear. I was right on the Hustler's tail. I risked a glance up at the finish line. And then I was passing him. I held on and crossed the line first. I slowly made my way back to the pit area, where people were actually clapping and cheering. I was presented the Bike Eliminator trophy, and told that if I came back I wouldn't have to pay an entry fee. I had become a regular at New York National Speedway. Next week I repeated my performance, winning Bike Eliminator again. I didn't have to beat the Hustler as he and his crew had not shown up. As I had a full beard at the time the announcers in the press box had taken to calling me "Steve the Beard." I kept winning and was given celebrity status. This means that I had "hot lane" privileges. During practice runs, which were open to everyone, I did not have to wait in line for my turn but could go right to the head of the line, like the dragsters and modified cars. Happy to build my image the starter would hold me at the line until he saw a car come up that I was sure to beat and send us off together. The starter didn't just send me off with stockers, but "hot" cars as well; if he knew they were having trouble with their tuning and I could easily blow them of. The fans in the stands had no idea how all this was rigged to give a good show. I rented a summer cottage in the nearby town of Mastic Beach so I so I could spend my weekends at the track. And I had taken an interest in The Bronx Honda shop on Bruckner Boulevard. My trophies lined a shelf in their window. While my weekdays were still devoted to my screen printing shop, Chiron Press, my weekends were for motorcycles. Suddenly things began not going as smoothly as they had been. I was having problems with my Honda. It was running a little rough, and breaking up at top end. Perhaps it was because of all the times I had taken it to red line and beyond. And using my racing machine for commuting back and forth from Long Island, and then slogging around in Manhattan all week as personal transportation wasn't helping things. But I wasn't ready, or in a position, to put it on a trailer and keep it just for racing. I needed to find a good mechanic. Then my house in Mastic Beach was vandalized while I was at the drag strip. It was readily apparent that the quiet neighborhood I rented in did not appreciate a noisy motorcycle ridden by a bearded hippy. And one night, while stopped for a red light I was hit in the back by a brick thrown out of the darkness. At the same time the work at Chiron Press was backing up because of my inattention. Customers like Bob Rauschenberg and Andy Warhol did not appreciate being put on a waiting list to have their prints done. Then one Sunday, when my Honda was running especially poorly, he showed up: Oliver Cool. At least that was the name he used. He had a 650cc Triumph. During his practice runs Cool would give his victim a few seconds start and then pull up in a wheelie waving as he passed them by. The crowd went wild. Oliver Cool easily won his class, as did I mine despite my rough running engine. We would meet in the Bike Eliminator run. As Cool's motor had 650cc to my 444cc, I would get the head start. I took off, red-lining through each gear. I could feel him coming up behind me. And then my motor really started missing, like I had blown a ring or something. I slowed down to almost a crawl. Cool blew past me; pulling a wheelie and waving as he sped on toward the finish line. At low RPMs my engine ran just fine, so I slowly made my way back to the pit area. There I was greeted with smiles from my friends or snickers from people I had beaten who were glad to see me finally go down. I knew now how the skinny kid on the Suzuki Hustler felt. I wouldn't be coming back either. My motor ran well enough to get me back to Manhattan. In fact, if I didn't rev it too high it was just fine. It was the first time I had not exceeded the speed limit on the Long Island Expressway. On Wednesday afternoon I left my assistants with enough work so I could sneak out to the Bronx Honda Shop. There I learned the sad news. The place had been broken into the night before. The thieves hadn't taken any motorcycles or things of value, only my trophies that had been displayed in the window. I guess they must have thought that those shiny baubles were made of real gold.
---
About the author: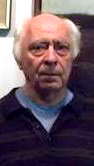 Stephen Poleskie is an artist and a writer. His artworks are in the collections of numerous museums, including the MoMA, and the Metropolitan Museum, in New York.  His writing, fiction, and art criticism has appeared in journals in Australia, Czech Republic, Germany, India, Italy, Mexico, the UK, and the USA, and in four anthologies, including The Book of Love, (W.W. Norton) and been twice nominated for a Pushcart Prize.  He has published seven books of fiction and taught at a number of schools, including: The School of Visual Arts, NYC, the University of California, Berkeley, and Cornell University. Poleskie lives in Ithaca, NY, with his wife the novelist Jeanne Mackin. website: www.StephenPoleskie.com.