What You Haven't Heard About Poland
by Fred Roberts
Music Editor
Intro
Every time I visit Poland I invariably discover "new" albums from the golden era of the Polish musical scene, the 60s, 70s and 80s. During the Cold War the Iron Curtain may have well have been soundproofed. Very little of Poland's domestic culture became known in the West, and even today the cultural borders operate on strict national rules. Some while ago I asked in one of the best vinyl shops in Hamburg if they had any Polish records, and was shocked when their answer showed a complete unawareness of even the most basic names. These would be bands like Czerwone Gitary, active from 1965 to 1970, popular throughout the East Bloc nations playing a Slavic form of beat music. A Russian friend of mine tells me of the sixties, that the best music came out of Poland, and that his most disappointing experience was the disappearance of one of his Czerwone Gitary albums during a party he gave. The name Tadeusz Nalepa will also come up, certainly one of the greatest bluesmen of Europe east or west. His career began in the early 60s with bands like Blackout, later Breakout, and finally a solo career spanning the decades until his passing in 2007. Czesław Niemen's name will arise as one of the most important musician-songwriters in Poland. His album Enigmatic is named in the Encyclopedia of Polish Rock as the best Polish rock album ever.
For the 80s, if you're into reggae and ska, Daab and Izrael are bands to explore. New wave, think about Lady Pank, Lombard, Maanam, or Republika. Take a look also at Brigada Kryzys, one of the first and most highly influential Polish punk bands. In the brief space of this article I wish to describe three albums I've come across which have probably received less coverage than the classics, but that count among my favorites.
---
Jan Kowalski – Inside Outside Songs (1985)
Jan Kowalski are an enigmatic band which did not achieve much success at the time of their release but appear today to have developed a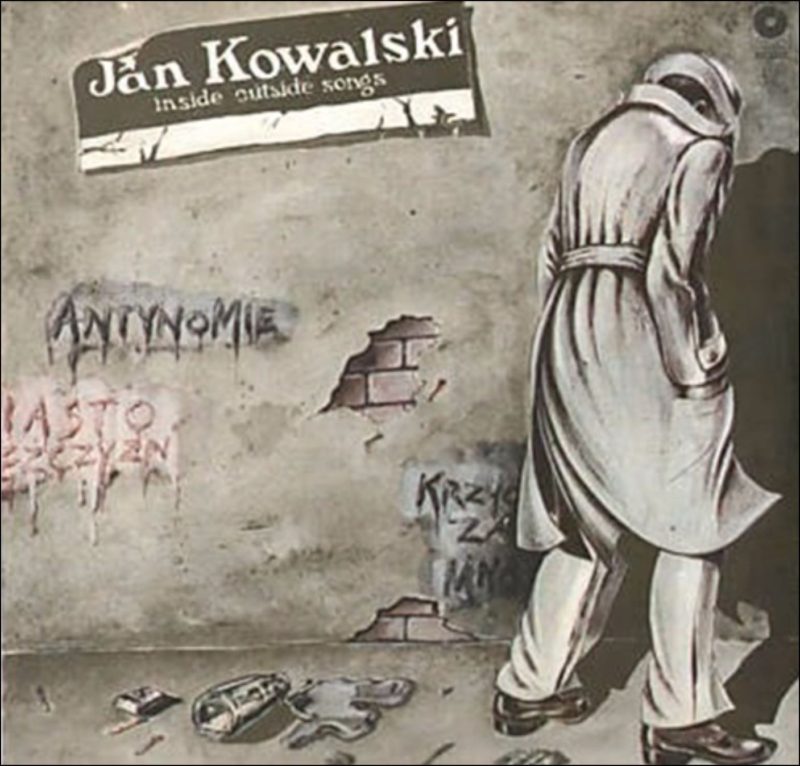 dedicated cult following. In researching Inside Outside Songs I stumbled upon numerous enthusiastic comments professing love of the album and calling it greatly underrated. Jan Kowalski is not a person, but the Polish equivalent of John Doe. The most well-known musician of the project was guitarist Aleksander Mrożek, who played in the legendary progressive rock band Nurt in the early 70s, and later in the Porter Band and the Recydywa Blues Band. Jan Kowalski was founded and fronted by Małgorzata Szczęch. It appears to be her one and only project. All in all, the songs sound fresh and innovative today, that one wonders how they were overlooked at the time of their release.
The opening track Perfidny Waltz(c) (Perfidious Waltz) has a catchy arrangement incorporating upbeat saxophone riffs, and should break into alternative music charts in any country. On Nie cudzołóż (Don't commit adultery) Małgorzata starts to show her vocal range by venturing into Nina Hagen territory with some wild operetic outbursts. This was just a warmup for the standout track of the album W kaźni wyobraźni (In the Execution Chamber of Imagination) which follows next. Opening with an unplugged guitar and Eastern European folk feeling it morphs into pure avant garde. The closing track of side one has more of a new wave feeling to it Opowieść o naszej planecie (Story of our Planet) than anything else. Side two opens with the low-down dirty rhythm of Miasto Mężczyzn (The Town of Men). The two words are impossible for non-Polish speakers to pronounce but are seductive as hell the way Małgorzata does it. Señor Tornado has a Lene Lovich feel to it. The closing song of the album Antynomie (Antinomies) has some ska references and lyrically sounds quite deep, as does the entire album. Musically Inside Outside Songs remains strong from beginning to end. Hopefully it will one day find the widespread appreciation it deserves.
---
Krzysztof Klenczon  — I Trzy Korony (1971)
Krzysztof Klenczon was one of the founding members of Czerwone Gitary. This is his solo debut of 14 songs with the band Trzy Korony just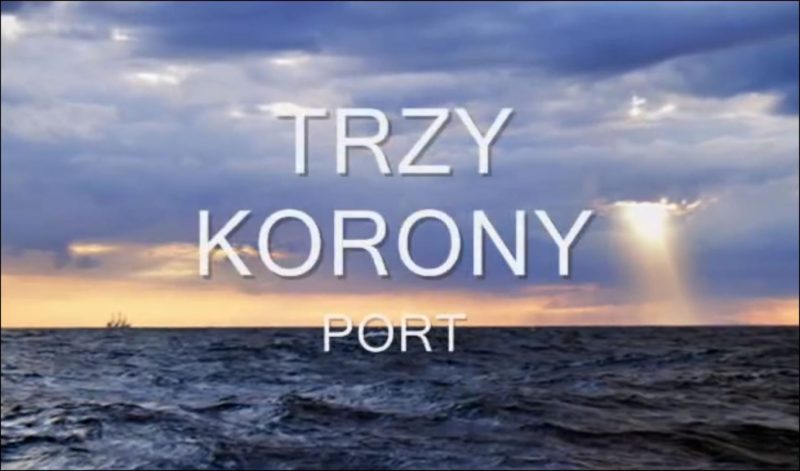 before he emigrated to the United States. The album is a kaleidoscopic journey through numerous genres: beat, psychedelic rock, rhythm and blues, country, protopunk and even classical music. Hard to classify, but exciting from beginning to end. The opening track 10 W Skali Beauforta (10 Degrees Beaufort) is an audio snapshot of beat evolving into psychedelia. Wiosenna Miłość (Spring Love) conveys a bittersweet emotion and with the additional flute arrangement elevates to divine heights. Jestem do Przodu is a homage to Fleetwood Mac's Oh Well. Świecą Gwiazdy Świecą (Starshine) comes on as the Polish equivalent of a country hoedown. The serious beat and noisy guitar on some of the subsequent tracks ventures into punk territory but there is still room for thoughtful ballads like Stary Walc Przypomni Ci (Remembrance Waltz), and yes, it's a waltz! Bierz Życie Jakie Jest (Take It As It Is) reminds me of Led Zeppelin, maybe in that it is heavy rock and roll. Już Nie Czas (It's Too Late Now) is progressive rock at its best and Fatalny Dzień (Bad Luck Day) is a vacation in Jamaica. With Raz Na Tysiąc Nocy (Once In A Thousand Nights) the album comes full circle, brushing close to the Czerwone Gitary sound but icing it with Near Eastern guitar riffs. The final track of the album Port is just right for drinking whiskey, with its refrain "Hey Johnny Walker." The album brims with genre references, exciting ideas, and despite the varied directions still sounds like a cohesive whole. Krzysztof passed in 1981 in a tragic car accident. If anything should stand as a monument to his creativity and musical sensibilities, it should be this album.
---
Balkan Electrique (1991)
It's easy to peg the short-lived band Balkan Electrique as the Polish Bronsky Beat, just because they covered Smalltown Boy, but the pop-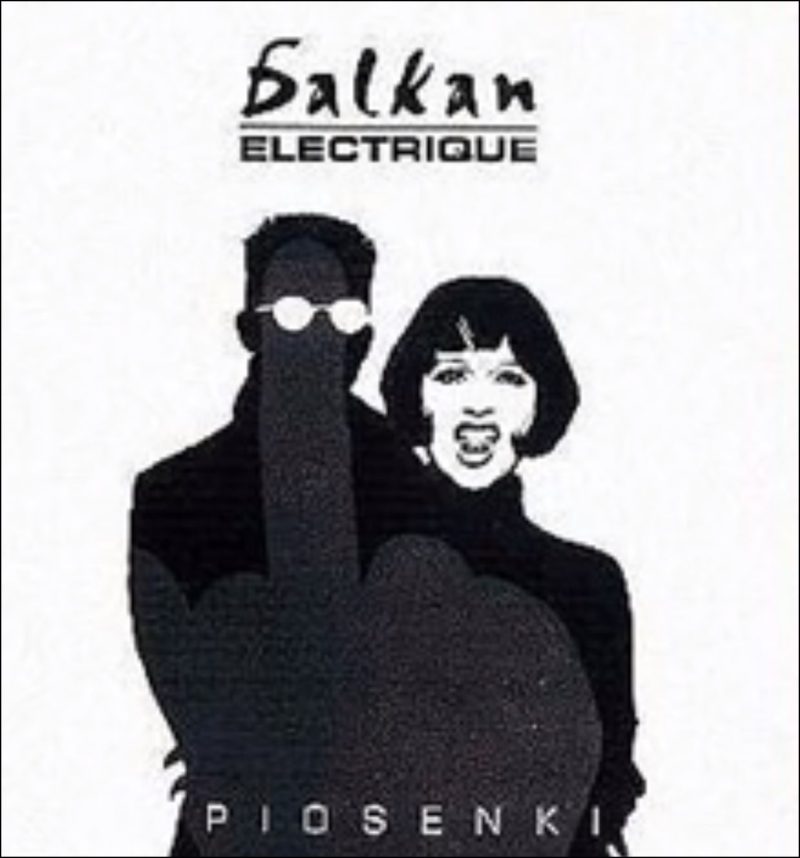 synth duo go beyond that definition. Balkan Electrique are Fiolka Najdenowicz of Bulgarian birth and Sławomir Starosta. They appear to be another of those underappreciated bands, at least at the time they were active. Maybe the themes of homosexuality were too difficult for Catholic Poland at that time. Even today some Catholic radio stations decline to play homosexual artists. Another possibility is that the use of Serbo-Bulgarian dialect in the deeply ethnic piece Ye Me Poday didn't connect with a Polish-speaking audience. Ye Me Poday is an amazing musical statement, beginning with an ancient sounding Balkan melody, then the vocal call and response, building to a dramatic crescendo. It's stunning all the way through. I played it at a friend's party once, and he turned up afterwards in complete astonishment wanting to know who and what he'd just heard. Wojtek For President is another stand-out track, the sexiest call for a politician ever, and one you can dance to. The track No Longer With You reprises the Bronsky Beat sound and reached number 8 on the charts of Poland's Radio 3. Kochaj (Sexmix) is fascinating as an early hip hop / rap excursion with old school sampling. Hijackers' Party released on this album was their first break into the radio charts in 1989, a slow vocal and synth dance. Two more tracks on the album Rano Ya Donka and Kalino Lyo are modern arrangements of traditional Macedonian or Southern Serbian melodies. Sławomir sings Somewhere on the Moon, which ends the album. Fiolka's backing vocals add a cosmic mystique to the tune, and the rhythm of it all builds to an irresistible force. The album was a grand beginning but unfortunately nothing more came of it. Sławomir later became a successful LGBT activist and publisher of gay porn. Fiolka cut a solo album Fiolka ten years later which drew further on her Bulgarian roots.